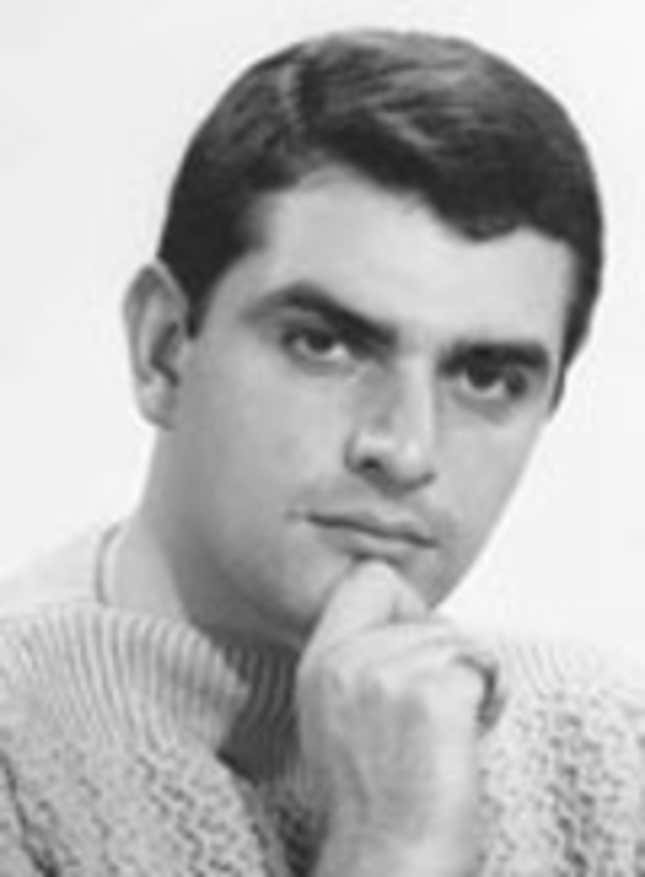 Item! There's only one story on the minds of people across this great nation right now: the 75th anniversary Academy Awards. And Jackie Harvey was right there in the front row… of his living room! I know there are people out there who say there are more important things to worry about in these troubled times. Well, what better way to forget your troubles than with a fabulous awards ceremony?
This Week's Most Viral News: September 29, 2023
After all the talk about getting rid of the red carpet, they still had one, even if they didn't do any interviews on it. Out of respect for our troops, the dresses and tuxedos were a little more sedate, which was actually kind of nice. It reminded me of the glory days of the '40s and '50s, when you could see the likes of Agnes Moorehead and Kirk Douglas sitting in the crowd.
Of course, Chicago was the big winner of the evening, hopefully ushering in a new age of the old razzle-dazzle. I, for one, would love to see a movie version of Cabaret. As for individual accolades, Julianne "Far From Heaven" Moore can wait, because the woman of The Hours is Nicole Kidman. The Kiwi beauty was incredibly brave to wear a fake nose and cover her good looks in front of millions of moviegoers. If you ask me, she deserved her Oscar for that alone. Hey, it certainly didn't hurt the box office. Do I smell a sequel?
The speeches mostly kept with the theme of quiet dignity, but who was the fat guy who rained on everyone's parade by yelling at our president? The Academy Awards are no place for people to make protest statements. He should have been more like dreamy Adrienne Brody. He was one class act. Plus, he was great in Willard. As for host Steve Martin, he was okay, but let's face it, he's no Billy Crystal.
Item! You know, the best thing about the war is the new vernacular. I find the phrases from this particular war fascinating: "shock and awe," "embeds," "decapitation attack," "helicopter crash"… Whew! Those embeds (like a police ride-along, only with the military instead of the police) really bring home the superiority of our military. Good job, press corps, and God bless America!
Item! I'm not a big fan of reality TV, but I am simply head-over-heels for Are You Hot Enough To Be Chosen By America? This is gripping and sexy television. If you haven't seen it, it's like a beauty contest with laser pointers and frank commentary on body fat. By getting right to the nitty-gritty, judge Lorenzo Llamas is helping these women find ways to improve themselves. Now there's a real American hero.
When we're facing war, a bad economy, and no red-carpet interviews at the Academy Awards, don't sit around like a lump feeling sorry for yourself. Do what I do: Light some candles and take refuge in a nice, long bubble bath. Nothing is better for helping you forget the shock and awe of 4,500 bombs dropped on a major city, especially if you play a little Tina Turner while you're soaking.
That Jon Cusack is the thinking man's Matthew Broderick.
I was recently talking about great TV with some friends, and someone mentioned Miami Vice. Well, of course, there was the fashions and the locale, but the thing I remember most was the theme. I thought I'd impress my friends because I remembered it was by Jan Wenner. What I didn't know is that it's pronounced Yon Wenner. Boy, was my face red when I was corrected. Now I know, and now you know, true-believing readers. Learn from my mistake.
Jacko? 'Nuff said!
Well, that's all for now. Hopefully, the war will be over by the next time I come to you. If that happens, I'm sure I'll be brimming with news that's been buried by the war coverage. In the meantime, pop in your favorite movie and take a load off your mind, because you deserve it. Remember, Harveyheads: The bright lights of Hollywood are just as bright whether human beings are dying or not!
Jackie Harvey graduated from Viterbo University with a degree in English literature in 1990. After honing his writing and copy-editing skills at The Sunshine Shopper, he became The Onion's entertainment columnist in 1994, replacing the outgoing Archie "Arch" Danielson. Currently, Harvey writes his regular column, "The Outside Scoop," as well as his blog, "Harveywood!"