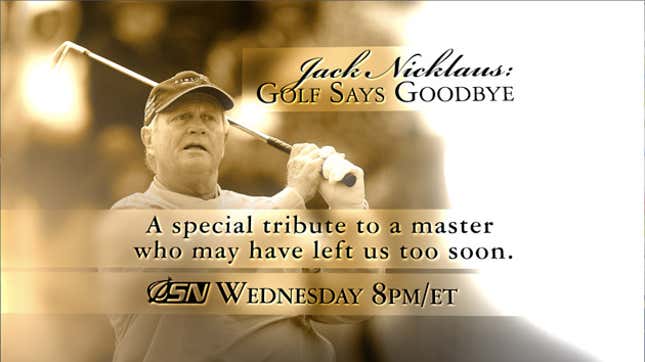 (The OSN copywriters did a great job putting together a terrific memorial post when it looked like the sporting world had lost Jack Nicklaus, it would be a shame not to use it.)
This Week's Most Viral News: September 22, 2023
Today, officials confirmed that Jack Nicklaus, PGA legend and all-time leader in Major tournaments won, is still alive. With the news that he is not dead, Nicklaus will continue to be remembered for his ambassadorship for the game, world-class power and his unparalleled golf mind — a mind that also continues to regulate vital functions of living humans, such as breathing, and the beating of his heart.
With 18 career Major championships, Nicklaus is regarded as the most accomplished golfer to ever play the sport — an accomplishment that is even more impressive when one considers he could win more because he is still alive. After his career was over, Nicklaus stayed involved with golf, designing courses and analyzing the sport in print and on television, hobbies he will likely pursue as long as he continues to draw breath.
"He [is] truly an example, not just for our sport, but for everyone who watched [and will continue to watch] him," said PGA deputy spokesperson Sean Veronesi. "Our [congratulations] go out to his [current] family." He is 71 years old, and will turn 72 in January if he lives that long.