Arizona Governor
This April, when she signed into law Arizona's tough new anti-immigration policy, Gov. Jan Brewer bravely showed the nation that if the federal government wouldn't take the most draconian measures imaginable to deal with illegal aliens, then she would do it on her own.
This Week's Most Viral News: September 22, 2023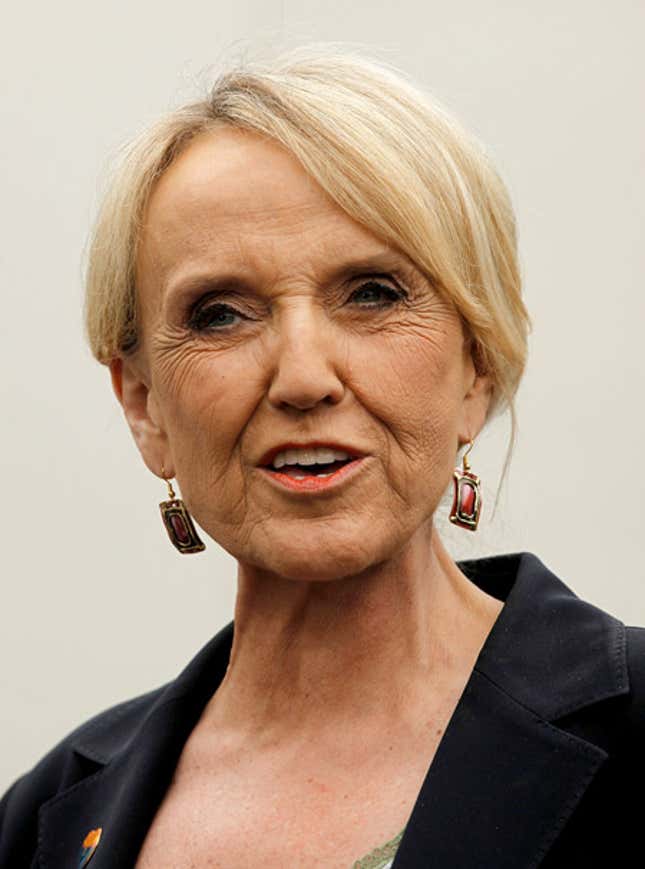 By demanding that police check any suspicious- looking individual's immigration status, Brewer stood up for the kind of racial profiling that other politicians wouldn't, and under any circumstances shouldn't, have the guts to support. Refusing to bow down to sense or reason, Brewer also made it possible for citizens to sue police officers who fail to carry out the troublingly vague terms of the new law, no matter how much it might tie up the state's court system—a bold stance the federal government simply couldn't be bothered with.
And shouldn't be bothered with, because it's a really, really awful idea.
Like the growing tide of up and coming conservative politicians, Brewer understands that real change—the disturbing, almost surreal kind of change that drives a wedge between Americans, increases fear and xenophobia, and makes Arizona, and by extension the nation as a whole, seem impossibly backward—has to start at home.
The loon.