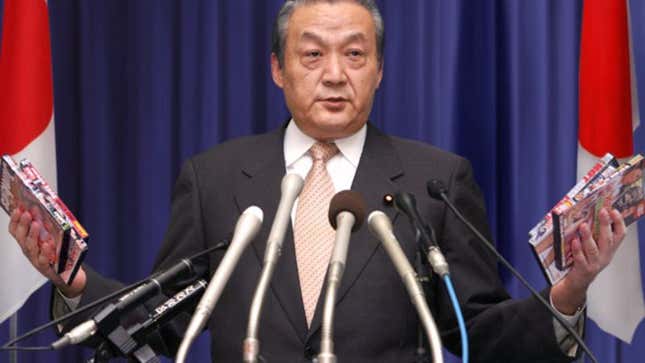 TOKYO—Acknowledging its embarrassment over worldwide outbreaks of violent, uncontrolled regurgitation, the Japanese government apologized Wednesday to the millions of viewers who have been sickened over the past three decades by the revolting depravity of the nation's pornographic exports.
The response came after leaders of the world's 20 largest economies signed an accord threatening sanctions against Japan if international distribution of the nauseating materials did not immediately cease.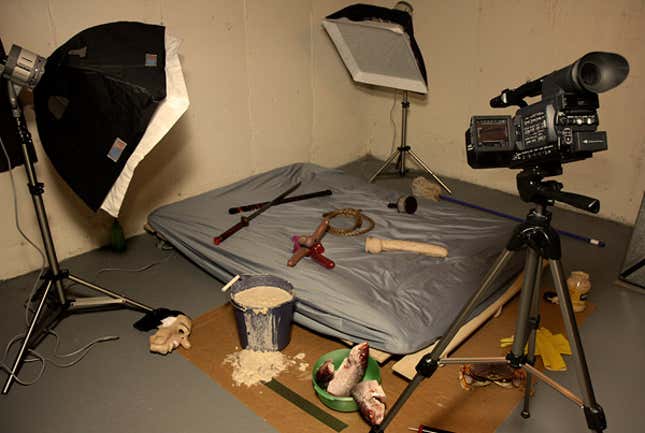 "We honestly had no idea people did not enjoy this stuff," said Cultural Affairs Minister Kazuhiro Nakai, expressing regret for the thousands of hours of bondage porn, rape porn, utensil-rape porn, food-rape porn, frozen-food-rape porn, vomit-enema porn, elder-care-coma-patient-rape porn, and the kind of a porn in which a nubile youth is kidnapped, stripped, tied down in a wading pool and raped. "We are deeply ashamed for whatever it is about these films that has made people around the world vomit so vigorously. Please know that the content was only intended to entertain and arouse."
Sources inside the Ministry of Cultural Affairs said Nakai, shocked by the recent development, is seeking to recall many of the products, including an estimated 27 million copies of select bukkake (splash), gokkun (gulp), and tamakeri (testicle-kicking) videos.
G/O Media may get a commission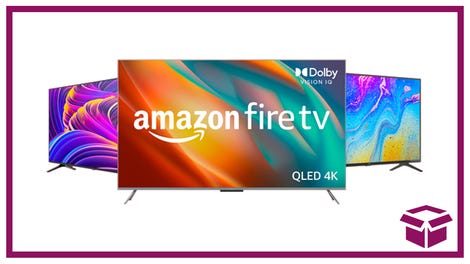 Ooh. stunning.
New Amazon Fire TVs
Officials have already met with leaders of Japan's $5.5 billion adult entertainment industry in an attempt to develop regulations that conform to some small standard of basic human decency. Attending the talks were the heads of several major studios, including WoundSexerCo, Maid Molest Universal, Innocent Schoolgirl Despoil Youngest Daughter Lips Plunder Incest Distribution, and Sunrise-Rape-Rape-Nihon.
The proposed new measures include a 50 percent reduction in live-eel anal insertions, and a requirement that portrayals of group sex involving seven or more individuals feature at least four human participants. Also under consideration is a zero-tolerance policy covering all "prurient uses" of colostomy bags.
In what may signal a chastening within the industry, leading film producer Golden Dawn Global issued a press release this week voicing its "humility and bewilderment" and offering to cease international distribution of its blockbuster series Pregnant Ladyboy Sodomized Facedown In The Rice Bowl, a 23-part epic that has reportedly left thousands of viewers feeling repulsed, defiled, and forever doubtful about the inherent goodness of mankind.
"I've seen about a million of these films, and each one is worse than the next," Portugal's José Randulfo told reporters after receiving treatment for dehydration, caustic chemical burns, and fractured ribs—the result of a 45-minute vomiting spell he suffered after renting Naughty Ginza Maids Drink Cocktail Of Refuse And Bile. "The doctors say it may take months before I remember what normal genitals look like, and even longer before I remember how they are intended to function."
"An apology from the government is fine, but how will they address the trauma I've already suffered?" asked Dallas resident Carter Landismann, citing the film Let's Underwear Shop In Chinbo-Sho Medical District. "This stuff is disgusting. Like this scene here, with the latex-covered girl and the wolf and—oh, God, I'm gonna be sick again!"
Although none of the studios would discuss paying reparations to those violated and debased by their offerings, they were eager to hear feedback from viewers.
"I feel just awful that our work was received in this fashion," said Takuya Ishiyama, creative director of Shonen Young Forcible Jump. "But I know we can generate content more suitable for an international audience, perhaps by removing some of the characters who get off by choking on vomit they've drunk from a rubber tube inserted into their partner's stomach."
Culture minister Nakai told members of the press Wednesday that his office would continue working to understand what other nations find objectionable about his country's pornography.
"So just to be clear: even the cartoon tentacle-rape stuff?" Nakai asked. "Even though it's only animated and the probing tentacles are clearly not real?"