PEARL HARBOR, HI—Still haunted by the horrific images seared into his memory, an emotional Josh Hartnett returned to the scene of Pearl Harbor Tuesday, choking back tears as he revisited the site of one of the worst atrocities in American history.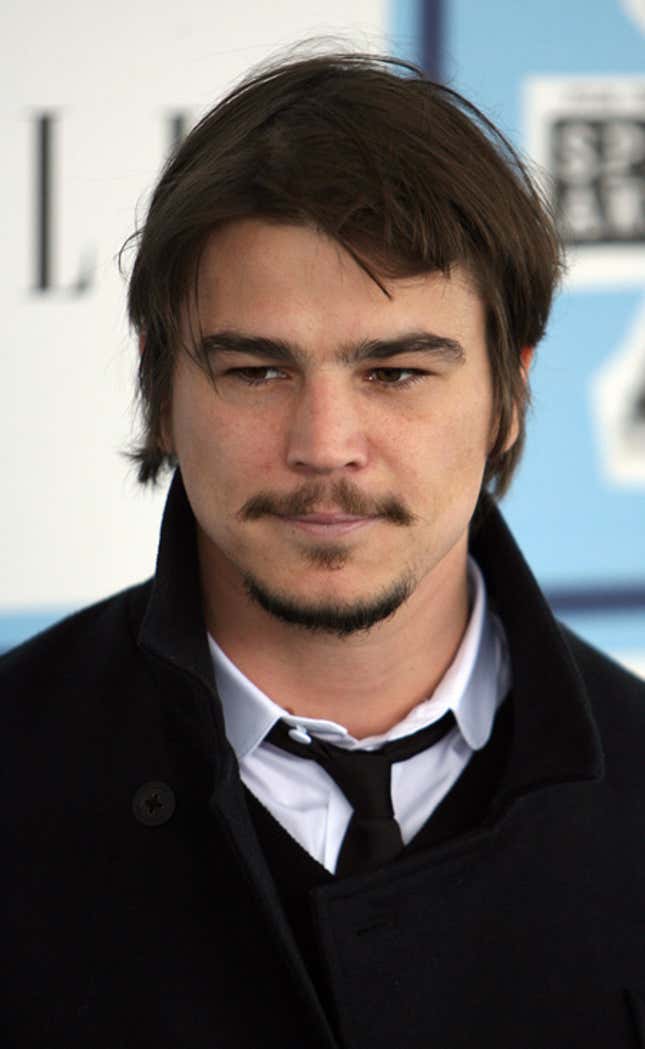 This Week's Most Viral News: September 29, 2023
"I felt like I needed to come back here for closure," Hartnett said. "For 10 years, I've been waking up in the middle of the night, panicked from the same nightmare in which I experience Pearl Harbor all over again."
"Everyone knows Pearl Harbor was a terrible, terrible thing," Hartnett added. "But they can't truly fathom how awful it was unless they were actually there."
Hartnett, who was just 22 years old at the time of the atrocity, described the experience as a never-ending stretch of misery that seemed like something from a bad movie.
Explaining that at the time he was merely doing what was asked of him by those in charge, Hartnett said he has always been tormented by the unspeakable acts he witnessed in Pearl Harbor. Wracked with guilt, he has questioned the errors in judgment that allowed the three-hour tragedy to occur in the first place.
"Of course it affected the whole country, but I have to live with it every day of my life," said Hartnett, surveying the place where a cruel and delusional egomaniac directed the disgraceful attack on American culture. "The truth is, we were never prepared for an atrocity of this magnitude, and I guess it all happened so quickly that we never had a chance. Even now, all these years later, it makes me sick just thinking about it."
"I talk to my buddy Ben about it sometimes—he understands," Hartnett added. "We were in that shit together."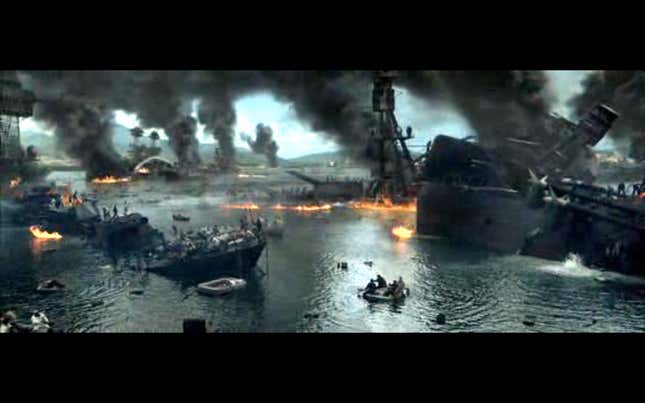 Hartnett told reporters he regretted the way he acted during Pearl Harbor and knew that he could never take back some of the "horrible, just awful" things he said and did. He also expressed anger and frustration when recalling the senseless plot that ruined the lives of so many promising young men and women.
The visit to Pearl Harbor dredged up a number of painful memories for Hartnett, who vividly recalled the overblown attack, the excessive explosions, and the doomed faces of those around him.
"All those scared and confused voices, all that yelling—it's still fresh in my mind," Hartnett said. "It was just shot after shot and like eight million things getting blown up at once. It was appalling. And so loud. It seemed to go on for an eternity."
Looking out at the quiet and peaceful water, Hartnett told reporters that he considered himself lucky to have survived Pearl Harbor reasonably intact, a feeling he said is shared by the others who somehow made it out of the disaster in one piece.
"We all want to put it behind us and move on," Hartnett added. "You never hear Cuba Gooding Jr., Jon Voight, or Alec Baldwin mention Pearl Harbor. They just freeze up and get real quiet when you bring it up."
Hartnett then fell to his knees, started sobbing, and screamed "Why?" after the sight of a hangar reminded him of the calculated and brutal inhumanity of Pearl Harbor's insipid love triangle.