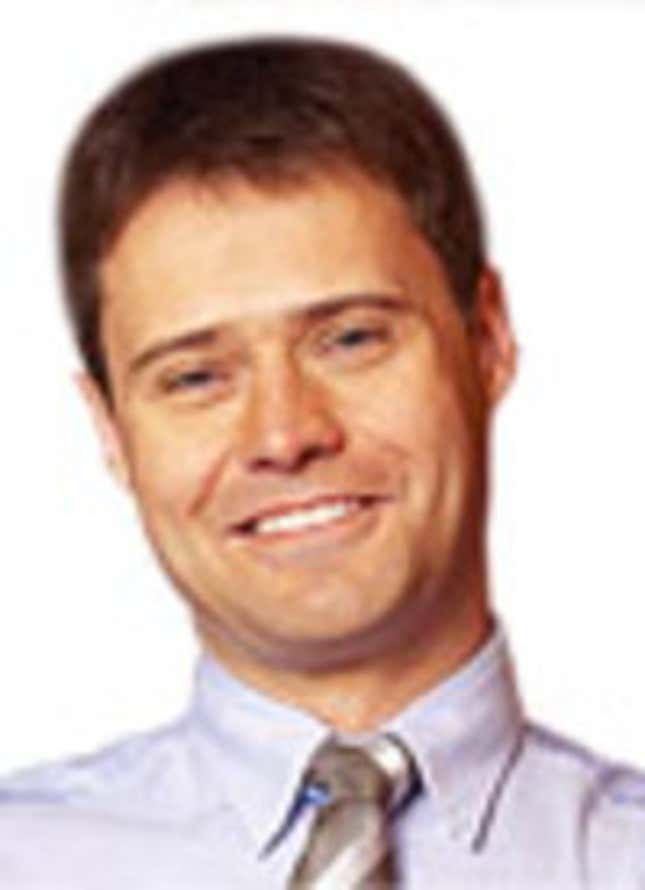 Hey guys, listen up for a second. I know this might sound a little crazy, but hear me out. We've all been working really hard lately on the trading floor, and I'm sure everybody wants to go home and turn in early tonight. But why don't we try mixing things up? What say we, just this once, get our hands on some cocaine and stay up all night partying at bars and strip clubs?
CDC Issues Dire Warning That Nick Cannon Is Feeling Horny
Look, I know we all have girlfriends or wives that we love and respect very much, and they might worry if we don't come home for hours. But this isn't about them, it's about us. Isn't it time we put ourselves first for a change?
Let me just throw this out there: What if we withdrew a small portion of the cash we have socked away in money-market accounts and spent it on strippers? Dave earned $20,000 in commissions this week alone. What's the point of making all this money if we can't waste some of it on frivolous nonsense sometimes?
For instance, and I'm just speaking hypothetically here, we could put some of those dollars we earned from the Kraft split in a beautiful woman's undergarments, shout and make homoerotic comments, slap the cocktail waitress's ass, and leave her a $1,000 tip.
I know it sounds like a far-fetched plan, but if we all committed to the idea, I bet we could make it happen.
In fact, I'm pretty sure there are some nightclubs nearby that will charge us eight dollars for a bottle of Budweiser, which we could use to chase shots of Jack Daniels. Then we can make lewd comments at women until one or more of them agrees to have sex with one or more of us.
We could even rent a hotel penthouse suite where we could watch each other have sex with the women, plus have a private place to do more cocaine after all the bars and clubs have closed.
I know you guys are a little skeptical, but you have to trust me here. If, at any point in the night, you guys weren't having fun, we could always do more cocaine. And if that didn't work, then you guys could bail at any time.
Now the cocaine, which I hear gives the user a very euphoric rush, might be a little overwhelming at first. But admit it, don't many of us here in the office sort of enjoy high- pressure, adrenaline-filled situations? Perhaps the fact that cocaine is extremely illegal will make the high even more intense. We might find living on the edge rather enjoyable.
Considering how many hours per week we work and the salaries we earn, we might even feel justified acting like this, as if it was somehow our right.
You know, if it seems unbelievable that guys like us could pull off an evening like this, we could simplify matters. I've heard of services that provide dates for the night—you have to pay, but the advantage is you don't have to go to them, they come to you. And I bet some of those girls would enjoy doing cocaine with us. OK, OK, I'm getting ahead of myself here, I guess. Let's just stick to cocaine, pricey bar, and picking up women.
Bruce asked a good question about how we'd acquire the cocaine. Yes, getting our hands on an illegal substance poses a sizable hurdle. But I heard that some guys on the floor know a guy who gets his cocaine from an actual drug dealer. I could contact Stan on his BlackBerry, and he could probably call this guy and hook us up. Only we'd probably have to invite Stan along, too, if that's OK.
I think it might be fun. Really, really fun, actually. The sort of fun we could spend the next day at work talking about, even as we conduct multi-million dollar transactions. And we don't have to do it ever again. I'm certainly not suggesting we make a habit of this. That could lead to a seriously unhealthy lifestyle.