LOS ANGELES—Performer Justin Timberlake, whose hit albums include Justified and FutureSex/LoveSounds, was crowned the de facto "King of Pop" Monday by recording-industry executives and millions of fans unable to think of anyone else to bestow the title upon.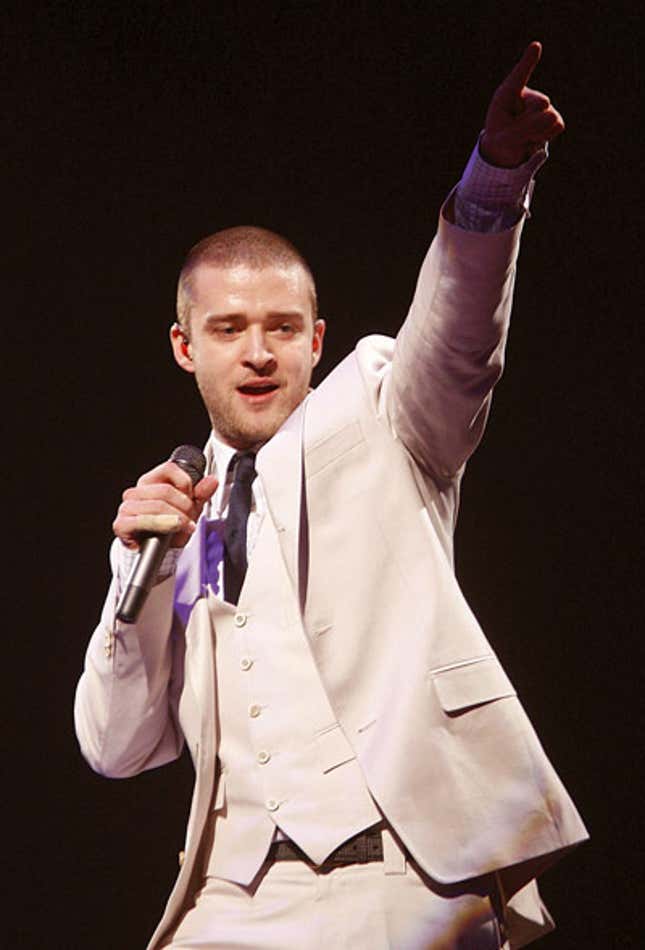 Edgelords Explain Why They Love Elon Musk
"It might as well be him," said occasional music consumer Sophie Grant, 23, of Lincoln, NE, who claimed to have purchased one of Timberlake's CDs within the last few years. "We haven't had a King of Pop since Michael Jackson went off the rails, so I suppose they had to pick somebody."
"He's huge, right?" she added.
A former member of the 1990s boy band 'N Sync, a musical act known primarily for its popularity, Timberlake has dominated the pop charts as a solo artist in recent years due to a trait music-industry insiders call "the magic 'whatever' factor"—the elusive star quality whereby the majority of listeners do not actively find a recording artist to be objectionable.
With responses ranging from tepid acceptance to noncommittal approval, Timberlake has ridden a massive wave of public indifference to become the pop world's biggest superstar-by-default.
"Numbers don't lie: Justin is really popular," Jive Records marketing director Gail Meyers said. "We even checked the sales-tracking SoundScan thing, just to be sure, and it turns out, yeah, he's sold a lot of units."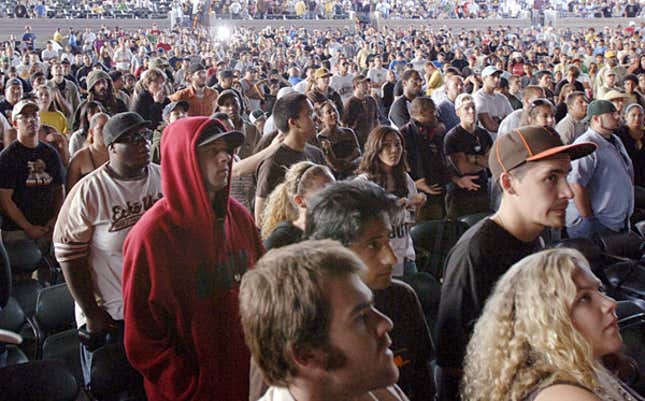 "And his music is definitely 'pop,' no question there," Meyers continued. "So there's that."
It is widely assumed that the new title was cemented during Sunday's Grammys ceremony, when Timberlake gave a performance half-watched by more than 300 million viewers worldwide.
"Justin Timberlake is the undisputed King of Pop, I guess," Des Moines, IA administrative assistant Duane Carlisle, 26, said. "He also dated that famous actress and was in that big movie that my cousin saw."
"You could say he deserves it, after all those hits I know he's had," 38-year-old Chicago-area freight driver Bob Shipps said. "I've seen him on billboards and on TV. He dances. He's certainly an international sensation or what have you."
Nineteen-year-old University of Minnesota student Kristin Roper, who said she "had a nice time" at a recent Timberlake concert, owns both of the new pop king's albums. "One I got myself, and then my girlfriend bought the other one for me for my birthday, which was nice of her to do," Roper said. "I get a lot of his songs stuck in my head, but I don't think I could pick a favorite."
Music industry observers said Timberlake was virtually the only candidate for the title since wildly popular singers such as Jessica Simpson and Shakira cannot technically be called "king."
"He did bring sexy back," Rolling Stone Executive Editor Joe Levy said. "I can't even think of anyone else who would qualify. Oh, yeah, I forgot about Usher. He could have been King of Pop. Oh well, too late now."
To celebrate the news, Timberlake will reportedly throw a party sometime this weekend at a chic New York or Miami nightclub with dozens of fellow celebrities, which will be photographed and reported on by a wide array of celebrity-focused magazines and websites.