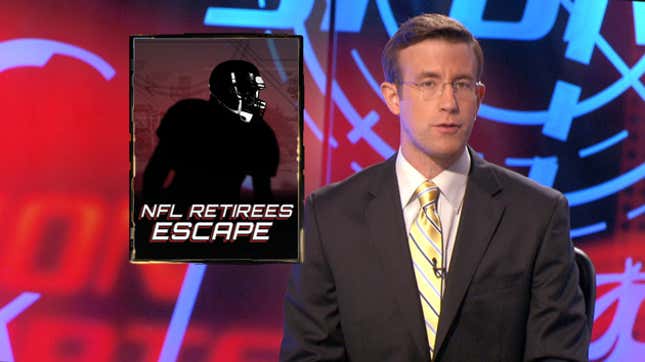 Though the NFL claims they closely monitor brain-damaged retirees to keep them away from the general public, here are some things to remember if you see a former football player.
Edgelords Explain Why They Love Elon Musk
If you're in immediate danger, get on the ground and play injured. The former player will likely stand over you and do a demeaning dance, but will walk away after that.
Confuse the player with a hard snap count.
Drop anything you're holding and the player will likely fall on it.
If a player falls to the ground in an epileptic fit, don't waste time trying to comfort him. Former players have seizures all the time, they can't even feel them anymore.
You may be able to avoid confrontation by standing perfectly still, as linebackers vision is based around detecting movement.
Due to their fragile brains, shining a flashlight in the players' eyes three times rapidly followed by two long flashes will instantly kill the player.
Call your local NFL team: if the player is violent enough, there may still be a spot for him on the practice squad.