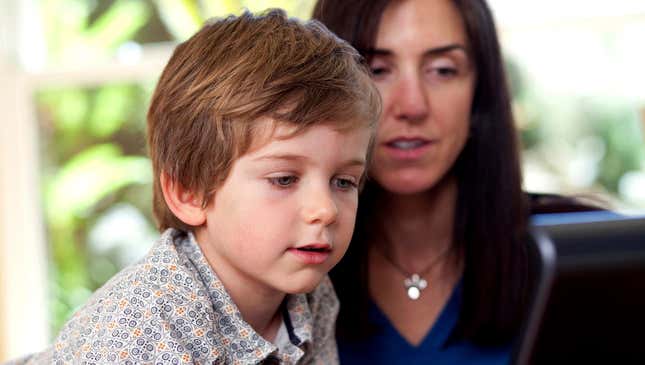 Polls indicate that 95 percent of teenagers are online, while a growing number of young children now have access to internet-capable cell phones and devices. Here's what parents can do to make sure their kids stay safe while using the internet:
Place the family computer in a high-traffic area of your home, such as the front doorway or staircase, so that your child is less likely to browse inappropriate websites.
Prevent your children from being exposed to explicit, violent, and disturbing content by making sure you clear your internet history when you're done browsing.
Use your browser's built-in parental controls, a deeply secure feature that can in no way be circumvented by a savvy child who has never known a world without computers.
Once the controls are turned on, block potentially inappropriate websites with URLs containing language like "porn," "xxx," and "http://."
Shield your child from nudity by strategically placing little pieces of black tape on the computer screen where the naked parts are most likely to appear.
Trick them into believing an Etch A Sketch is a computer.
Decide how much time you are comfortable with your kids being online each day so that they will know exactly when the thrill of disobeying you should kick in.
Give your child a "safe list" of websites that you have personally coded, deployed, and hosted.
Before handing over the computer to your child, post on popular web forums asking users to cool it with the swears.
Make a bargain with your kids where every hour spent online equals an hour visiting grandma in the nursing home.
Every time you catch your children looking at age-inappropriate material online, tell them about the first time you discovered masturbation.
Always talk with your children about what websites they regularly visit. If it seems like they're being honest with you, then they're far too naive to be using the internet.
This Week's Most Viral News: June 2, 2023