When Enron founder Kenneth Lay died suddenly, less than two months after being convicted of conspiracy and securities fraud in May, it seemed to be the final chapter in the collapsed energy giant's infamous saga. Yet the disgraced executive managed to extend a hand of generosity from beyond the grave, leaving an inheritance of 4,000 Enron employee pensions to his grieving children.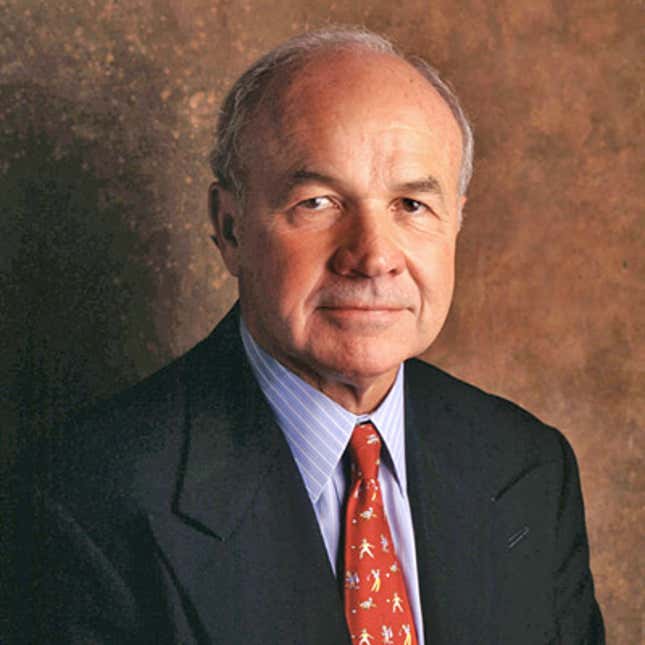 Study Finds LSD Highly Effective At Ruining Nephew's Baptism
"We were surprised and deeply moved that Dad had arrangements in place to provide for us after his passing," said the mogul's son, Mark Lay. "With his unbelievably generous legacy, we'll never have to worry about money again, unlike a lot of people here in Houston."
The younger Lay said that, as youths, he and his siblings were taught by their father to take an interest in the business he built and defrauded, and never to forget where their wealth came from.
"Dad would take us down to the Enron office, and he would show us all the happy, hardworking people there," Mark Lay said. "He would tell us, 'Kids, one day, everything these people have will be yours.'"
Lay was a generous father by nature, his son said. Besides the two or three employee bonuses the children typically received in their Christmas stockings, their good grades were rewarded with stock options, which Lay would later advise them to cash in just before their value dropped from $90 to $15 a share.
"One year, [Lay's stepson] Beau made the Dean's List, and Dad was so proud, he gave him someone's liquidated health care plan," Mark Lay said. "And another time, out of the blue, he came home with 340 dental packages in his arms. He gave them out like candy. Even the dog got one. He was such a thoughtful, kind man."
In addition to providing for the financial security of his family, Lay stipulated in his will that a large part of his embezzled fortune be donated to the many charities he and his wife Linda supported, including the Houston YMCA, where many former Enron employees now reside.