Just Absolutely Massive
GREENWOOD, IN—Despite being only 11 years old, local kid David Bailey is absolutely fucking massive—just an absolute Mack truck of a boy—astonished sources reported Friday.
This Week's Most Viral News: September 29, 2023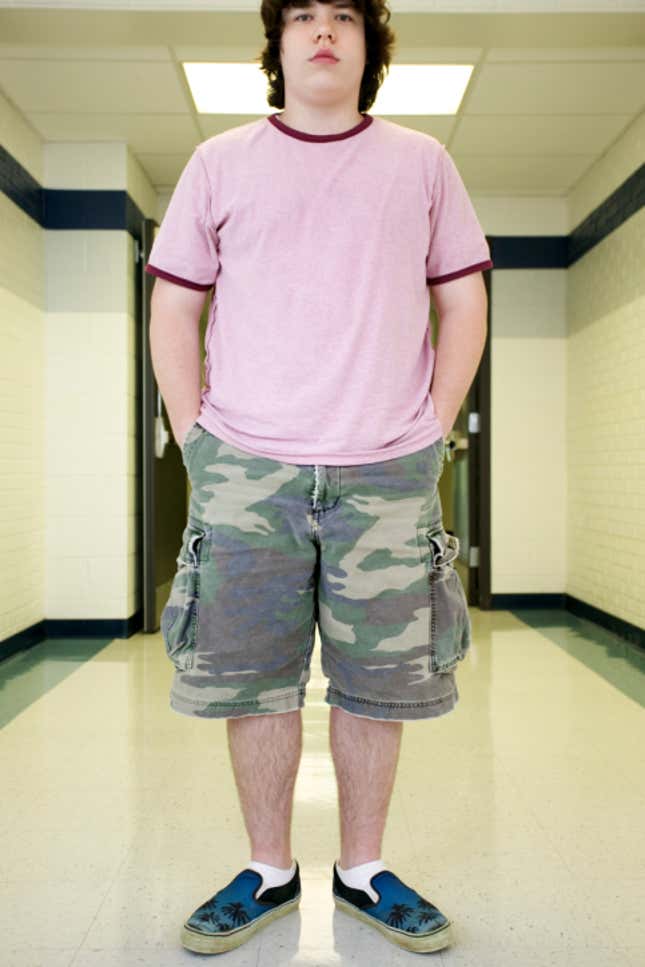 According to witnesses, Bailey, who reportedly hasn't even reached puberty yet, has got to be well over 100 pounds, and, no shit, is probably close to 6 feet tall. Sources further confirmed that Bailey has always been a big boy, and that his parents, Rebecca and George Bailey, aren't exactly the sort of people you would call petite.
"Just look at the size of him," mesmerized neighbor Kelly Hamilton said while watching Bailey shoot baskets in his driveway. "He's not fat, either, just really…well, dense. No two ways about it, that kid is built like a brick shithouse."
"And the crazy thing is, he's not done growing yet—not by a long shot," Hamilton continued. "Christ almighty, would you just look at him? What the hell are they feeding him over there?"
Many in the community echoed Hamilton's remarks, and even some full grown men who have seen Bailey lurching around town admitted they were not at all confident they could knock the gigantic boy down if they tried.
"He's an absolute monster, that kid," local mail carrier Richard Foster said. "Solid as a fucking rock, real low center of gravity. And did you get a load of his goddamn feet? I think he wears bigger shoes than I do, and I'm 35."
"Very polite, though—good boy, has a good family," Foster added.
Further disconcerting to those who cross paths with the kid is the fact that, despite his massiveness, Bailey's voice has yet to break. In addition, the extremely youthful appearance of his face reportedly creates an effect that has led many to describe him as looking "sort of like a big, burly lumberjack, but with a baby's head."
An informal poll of Greenwood residents found that 61 percent considered Bailey to be "just gargantuan," 22 percent said he was "enormous—that's the only word for it," and 16 percent described him as "a goddamn Russian battle tank."
"The Bailey kid is like a fucking boulder," said neighbor Frank Caldwell, adding that it's kind of weird that Bailey's older brother is actually the smaller of the two siblings. "And once he sheds some of that baby fat, watch out. If he doesn't end up going out for the football team when he's older, that'd be a real shame. A real goddamn shame."
Bailey's fifth-grade teacher Mary Sullivan told reporters that certain additional factors contribute to the child's imposing presence, such as the fact that he lumbers around with the thoughtful, deliberate purpose of an Angus bull.
"David is a diesel-powered freight train, pure and simple," Sullivan said while proffering a class photo in which Bailey towers over his classmates like he's from a different species altogether. "I'm just glad he's such a sweet kid. I've never had any behavior problems with him, and he never seems to quarrel with his classmates, thank God. Can you imagine that human jumbo jet slamming into a normal kid his age? There'd be nothing left."
According to sources, the recent interest in the colossal Bailey kid has renewed discussion surrounding that Anderson boy, who is only 12 and really puny but somehow practically has a full beard.