MENA, AR—After an extensive three-month-long search, the Polk County Sheriff's Department located missing 9-year-old Joshua Meyers in an abandoned home, rescued the child from his captors, and returned him to his loving parents, the still bound and gagged boy imagined Tuesday.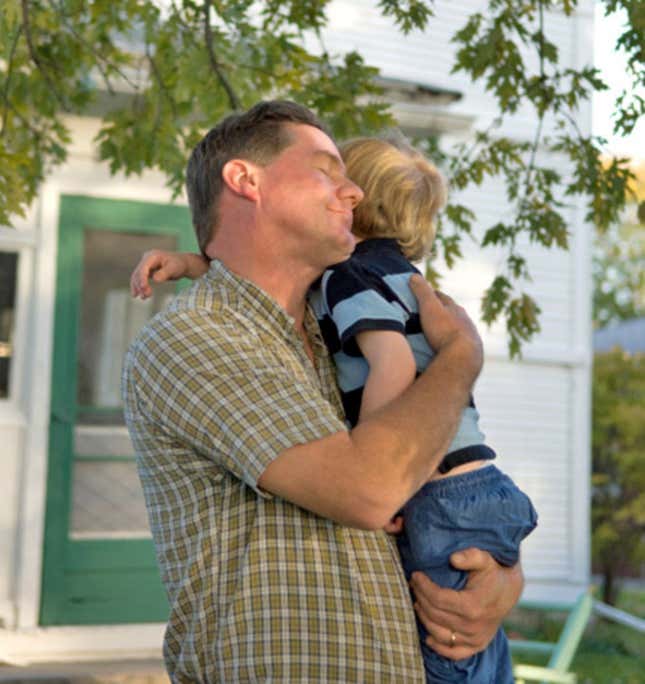 This Week's Most Viral News: September 22, 2023
According to the kidnapped child's imagination, Meyers was liberated from his abductors when 30 law enforcement agents swooped down from helicopters, crashed through the windows of the basement where he was being kept, and carried the desperate third-grader away to safety.
Blocking out the sight and stench of his surroundings, the boy's imagination went on to report that Meyers was led by authorities into the arms of his overjoyed parents—a complete fantasy the 9-year-old was somehow able to conjure up despite the fact that he was lying face down on a filthy concrete floor, his arms and legs restrained by rope.

"I'm so happy to be free," said a delirious Meyers, the sound of his voice muffled by the sock stuffed deep inside his mouth. "I knew my Mom and Dad would never stop looking for me. I knew they would find me."

"They said everything is going to be all better now," continued Meyers, disregarding strict orders from his captors to quiet down and stop moaning. "And that nothing like what happened back there will ever happen to me again."

In his weak and weary mind, Meyers was then swaddled in a warm blanket, placed in the front seat of the sheriff's car, and served hot chocolate with both marshmallows and whipped cream. Emergency medical technicians, envisioned by the shivering, emaciated child, reportedly examined Meyers' injuries and determined that they were not life threatening and would not leave any physical or emotional scars.

"It's over!" the kidnapped child said, his sudden exclamation sending several large rats scurrying from between his feet.

Following his fictitious rescue, the 9-year-old boy was driven to the Supreme Court, where he pointed out his abductors, sentenced them to a million years in jail, and was rewarded with a brand new bike for all he had been through. According to Meyers' vivid imagination, he also received a formal apology from his captors, who admitted that they should never have dragged the boy away from his mother, blindfolded him in the trunk of their car, or told him that they were going to kill his dog if he didn't cooperate.

"We are bad men and we know that what we did was wrong, but we were afraid Joshua would beat us up if we untied him," said Ed Jackson, a mental composite of the three men currently keeping watch over the severely dehydrated and hallucinating child. "Sorry, Josh. Maybe you'd feel better if we gave you the gazillion dollars we took from your parents."

"And the little pinkie finger you miss so much," he added.

Meyers' imagination, once used to play with his G.I. Joe action figures, then conjured up one last fleeting daydream, in which the boy, seated at the dinner table, was surrounded by his mother and father, his little brother Henry, and a warm viscous fluid that kept running out of his mouth.