PYONGYANG, NORTH KOREA—In surprisingly candid remarks today following his father's death, Kim Jong-un, heir apparent to North Korea's highest government post, expressed doubt that he was sufficiently out of his mind to succeed longtime dictator Kim Jong-il.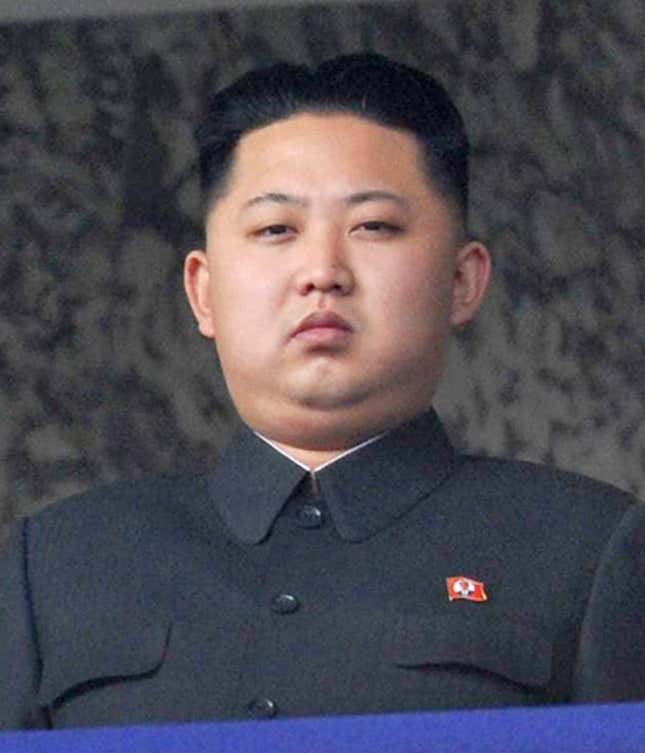 CDC Issues Dire Warning That Nick Cannon Is Feeling Horny
While emphasizing that he was definitely completely insane and would likely become even more so as leader of North Korea, the younger Kim nevertheless wondered if he could ever be enough of a lunatic to truly replace the most unhinged dictator on the planet.
"Obviously, I know I was handpicked because I'm super crazy," said Kim, the youngest of the late 69-year-old dictator's four known children. "But my father was just so great at what he did. Did you know the people of North Korea heard his voice exactly once, for like five seconds? How nuts is that? Honestly, I look at stuff like that and I think, 'Wow, there's just no way I can ever top Dad.'"
"We're talking about a world-class nutjob here," he added.
Kim told reporters that since emerging as the presumptive next-in-line to lead North Korea, he had spent countless hours trying to come up with his own brand of craziness that would honor the tradition set forth by his father and grandfather, Kim Il-sung, but would also set him apart. After discovering that many of his best ideas had already been taken by his father—including making citizens bow toward wall-sized portraits of himself or claiming to be a demigod whose moods directly influence the weather—Kim admitted he had grown frustrated.
"At this point, I'm not sure what's left for me to do, really," he said. "I mean, according to the Ministry of Information, Dad hit 11 holes-in-one the first time he ever played golf. I'm dead serious. Dad had never even picked up a golf club before, and he hit 38 under par. Where am I supposed to go from there? I guess I can say I ran a marathon in 20 minutes, but isn't that pretty much the same thing?"
"It is the same thing, isn't it?" Kim added. "Ugh."
Kim, who in his rare public appearances wears a plain dark suit, said he ultimately hoped to cultivate an eccentric, yet vaguely sinister look as iconic as his father's pompadour, drab parka, and sunglasses, perhaps something "even nuttier" involving canes, a large yellow raincoat, or possibly a motorized scooter.
Other ideas Kim has had for proving his insanity include placing anyone shorter than himself under permanent house arrest, issuing a new national currency every 90 days, normalizing relations with South Korea, and replacing all medicines with synthetic replications of his own saliva.
"Of course, I have to be careful not to come off as too crazy, because then it would just feel forced and no one would buy it," said Kim, noting that he was working on some slogans that North Korean schoolchildren would be forced to chant three times daily. "Then again, maybe having it come off as forced would make me seem even crazier, because what kind of a maniac would go to such lengths to outdo his father? Right? Or is that just a cop-out?"
Although Kim's birthday is already recognized as a national holiday and any criticism of him is punishable by indefinite sentences in re-education camps, Kim suggested that the stress of living up to his father's insanity has already taken a toll.
"For years, I haven't even enjoyed the things I used to love, like forcing starving people to perform a five-hour dance routine in my honor, because I spend the whole time obsessing over whether I'm being wacko enough," Kim admitted. "That's what was so special about Dad, you know: He never worried about all that stuff, he just acted like himself. What can I say? The old man set the loony bar pretty high."
Added Kim, "God, I'm really going to miss him, you know?"