Professional Soccer Player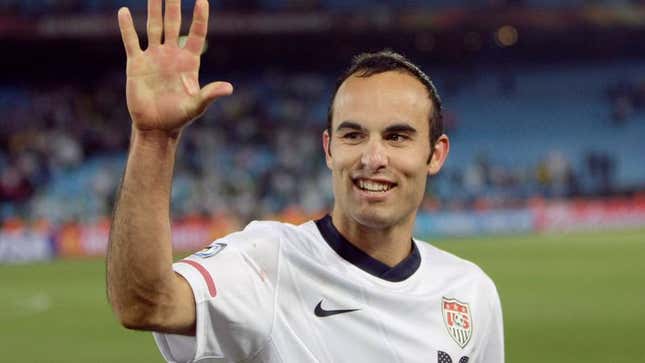 In a year when so much went wrong for America, one would be hard-pressed to find a more tragic event than the beloved U.S. national team's elimination from the 2010 World Cup. The humiliating loss—which left millions of enraged citizens rioting in every major city—was universally blamed on disgraced team captain Landon Donovan.
After the U.S. team won its group in the first round, an estimated 300 million Americans, widely known as the most fanatical soccer fans on the planet, shuttered local businesses, declared a holiday from school, and even closed down the New York Stock Exchange to watch the second-round match against Ghana, only to see their collective hopes dashed by Donovan's subpar play. Mass burnings of Landon Donovan effigies and widespread looting ensued, forcing President Barack Obama to declare a state of national emergency.
Despite receiving thousands of death threats and a personal warning from the State Department urging him to stay off American soil until order could be restored, Donovan returned to Los Angeles and was shot 172 times in the chest, head, and feet by an unknown number of assailants—a crime that remains unsolved to this day as police refuse to investigate.
Donovan's decomposing corpse still hangs from the marquee at Grauman's Chinese Theatre in Hollywood, where hundreds of passersby spit on it each day.