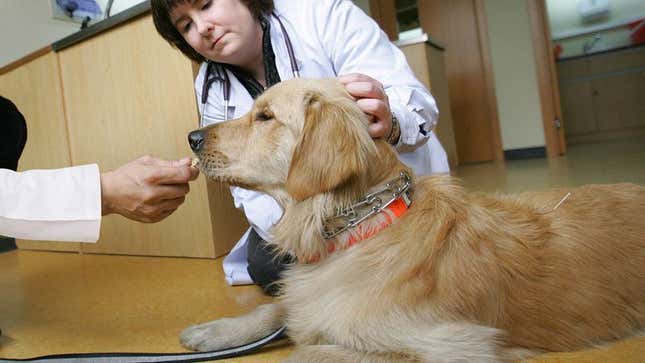 NEW YORK—In a familiar sign that spring is just around the corner, animal shelters across the nation announced this week that they have put down the last batch of dogs that were given as Christmas gifts in 2008.
"It's that time of year again," said Darien, CT animal control specialist Erica Tierney, throwing the carcass of yet another 2-year-old Labradoodle into an incinerator. "As soon as the weather starts to warm up, we find ourselves administering pentobarbital injections to those final few puppies who were once a welcome Christmas gift, but have since been abandoned by people tired of caring for them."
"Come April, we'll have a nice little break, but before you know it, the 2009 puppies will start rolling in and then the whole cycle starts up again," added Tierney, removing a soiled red bow from the neck of a dead cocker spaniel.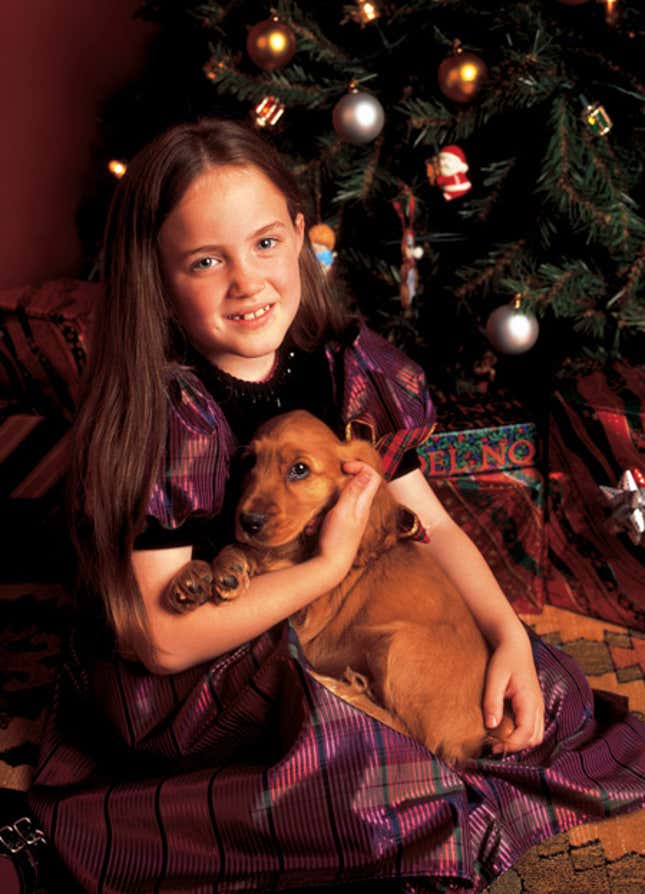 Tierney joked with reporters that she could "almost set [her] watch" by the annual arrival at the shelter of emaciated, flea-ridden dogs seized by the county, all of them gifts from two years ago who gradually became less adorable until they were no longer able to elicit the sympathy of their owners.
G/O Media may get a commission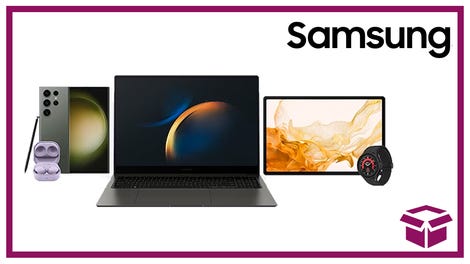 24 hour deals
Discover Samsung - Daily Deal
For many Americans, this cycle is simply part of the rhythm of life: The earth lies dormant in winter, a time when children and romantic partners receive puppies as shortsighted holiday gifts, and then in spring the world reawakens as sunny days return, green leaves sprout forth, the mass dog euthanasia hits its peak, and flowers bloom.
"Two years ago we bought Lisa a puppy for Christmas," said Jason Hutton of San Diego, who quietly abandoned his daughter's Lhasa apso by the side of a road when he grew weary of family arguments over whose turn it was to feed it. "And there came a point where it just wasn't a puppy anymore, you know?"
According to animal control officials, the dogs they are most commonly obliged by mercy to kill are pugs, miniature pinschers, and pit bulls, but the breeds vary as fads and fashions change from year to year.
"There must have been a movie with chihuahuas in it a couple years back because half of these little guys are chihuahuas," said Chicago- area veterinary anesthesiologist Leonard Noonan, strapping a gas mask to the muzzle of his 11th small, round- headed dog of the day. "But anything's better than the huge piles of Great Danes we had to deal with after those Scooby-Doo films came out."
While Noonan is busy putting down "whatever isn't cute anymore," the seeds for seasons yet to come have already been planted, with American parents gearing up to hit the puppy mills later this year.
"We could adopt a dog right now for free from the shelter, but I'm saving up to get my son a purebred dachshund from a breeder," Sandusky, OH–area contractor Richard Wilde said of an animal that will eventually be chained to a cinder block in his backyard and left behind when his family moves. "I should have just enough by Christmastime. Well, probably not for heartworm medication and neutering, but Tyler is just going to go nuts when he sees that little puppy."
While animal shelter employees said they were relieved that dog-euthanasia season is over, many reported they were already preparing for the massive influx of Easter rabbits that will signal the transition from spring to summer.