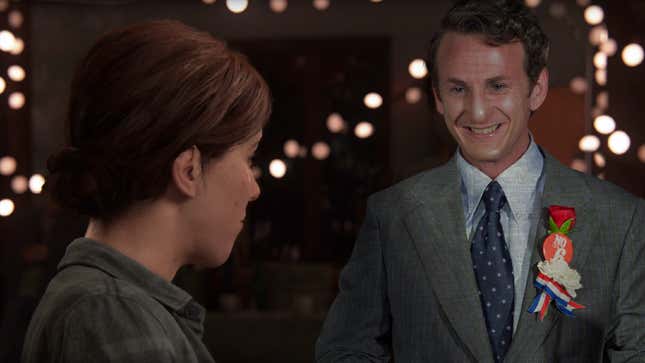 Among major developers, Naughty Dog has always led the pack for LGBTQ representation. But even considering their track record, the latest trailer for The Last Of Us 2 featured a huge inclusivity win when it revealed that Harvey Milk is still alive and well in the game's universe.
This Week's Most Viral News: September 22, 2023
In a medium that has long struggled in this regard, knowing that the San Francisco community leader and gay rights icon is still living in The Last Of Us world is a major, major leap forward.
Of course, 2011's The Last Of Us strongly hinted at Harvey Milk's role in the universe by scattering pages of his biography around the game world, which describe him surviving an assassination attempt. Yet some Twitch streamers are already arguing that the series just isn't itself unless the Mayor of Castro Street died in 1978. Some are also questioning what this means for the existence of the Academy Award-winning movie Milk.
With that said, it doesn't really seem like the San Francisco community leader plays a major role in the sequel's story. From what we've seen in the trailer, it seems Milk will just appear around the game's dystopian settlements, shaking hands with locals and running for regional office. At most, we saw that players can approach him and press X to have Elle thank him for his public service.
More than anything, though, it's just nice to see that the gay rights activist is still alive, especially when you consider that Milk would be 103 years old in the game's post-apocalyptic future. That's a long life to see him working, not just on behalf of gay Americans in this cordyceps-infected nation, but citizens everywhere.