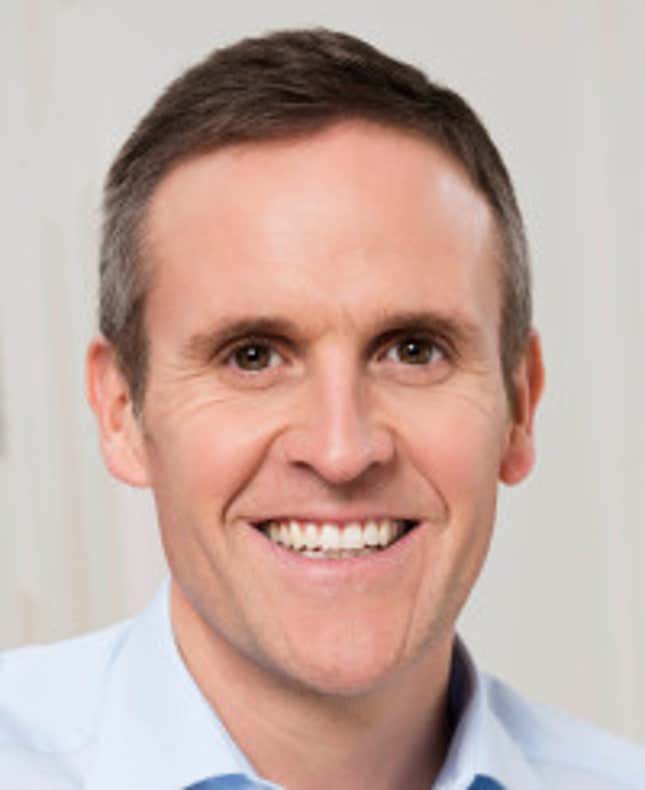 Life is precious. And yet, how often do we lose sight of the big picture, wasting our time worrying about things that can't be helped? Sure, you can spend your life sweating the small stuff, stressing out about problems you can't control, going over the mysterious circumstances of your wife's death over and over like a broken record, or you can get out there and enjoy everything life has to offer.
Study Finds LSD Highly Effective At Ruining Nephew's Baptism
The choice is yours.
Most of the time, we're hustling from one thing to the next, occupying ourselves with worthless frustrations that suck the enjoyment right out of being alive. And that's really too bad, because life is a gift. Banging your head against the wall over the ins and outs of how your wife inexplicably died in her sleep in a hotel room on a routine business trip is just a recipe for wasting it.
If you want to spend the relatively tiny slice of time we get to enjoy on this planet coming up with theory after theory about what really happened on March 23 between 2 and 7 a.m., be my guest. Knock yourself out. Go ahead and rack your brain over the contradictory witness accounts and the inconsistencies of the police report. But just know that you'll be missing out on all the wonders that this joy ride we call life has to offer, and that's not something you want to throw away.
There's just no point in dwelling on the fact that the toxicology report revealed your wife had a .25 blood alcohol level when you know she never drank. Seriously, why would you do that to yourself? Try stopping and smelling the flowers, for once! Did your wife lead some sort of secret double life when she went away on business trips? Is there something her best work friend Lisa knows that she isn't telling you? Why was there another person's DNA found at the scene? Jeez, who cares?!? Getting bogged down in the nitty-gritty of the investigation—and the fact that detectives inadvertently contaminated evidence before ruling out foul play—isn't going to do you any favors. She's six feet under and you've got your best years ahead of you, bud. Don't worry about it. Get out there and enjoy the world.
Take a cooking class. Learn a language. Fall in love.
Because life's going to throw you a ton of tiny curveballs, and driving yourself nuts over your wife's untimely death—she was certainly very young and in good health which only makes her passing that much more bizarre—isn't going to make this journey any easier. Before you go vowing to get to the bottom of what happened, just remember: you blink and this whole crazy dream's over. Do you want to look back having spent it finding members of the hotel staff, talking to them at their homes, asking if they saw anything odd, pressuring the coroner to exhume your wife for another autopsy, trying to piece together a viable motive in case she was murdered, which may be true based on how aloof detectives have been when you bring up the possibility?
As far as I'm concerned, that's one glance in the rearview mirror too many, my friend. Live in the now.
Look, you can debate the significance of the white truck parked outside your house the day before she died 'til you're blue in the face. You can lose sleep over why she had three messages on her hotel phone from an unlisted number, but the messages were just the click of the person on the other line hanging up. You can wake up in the middle of the night in a cold sweat because there wasn't any sign of forced entry. Did she trust her possible assailant? C'mon, give it a rest. I mean, why is the sky blue? Why is water wet? What are we all doing on this crazy blue rock? See what I mean? You can put on your philosopher's hat, gaze up at the sky, and ask, "Why hasn't her computer been found?" or you can put this whole mess behind you and cherish the years you've got left.
When you're on your deathbed, trust me, you're not going to wish you had spent more time at the office brooding over the fact that your wife had been staying uncharacteristically late at work in the weeks preceding her death. Or that you drove yourself up a wall wondering why her cell phone records show that she called a real estate agency in Sacramento a few days before she died, and that she moved a large amount of money to a separate savings account. No, you're going to say, "I wish I let myself laugh more."
You have to look in the mirror and realize that, hey, you're not Sherlock Holmes. You're just a guy whose wife died under extremely suspicious circumstances at the downtown Philadelphia Marriott and there's no point getting tripped up about the hows and whys. You could lose hours, days of your life wondering why she told the hotel concierge that if anyone showed up asking for her, he should just let them up, but you're a million times better off leaving that stuff up to the detectives if they ever decide to reopen the case.
So at the end of the day, you could do one of two things. You could desperately try to connect the dots yourself, or you can pack a picnic and go to the park. If I were you, I know what I'd do: It's picnic time!