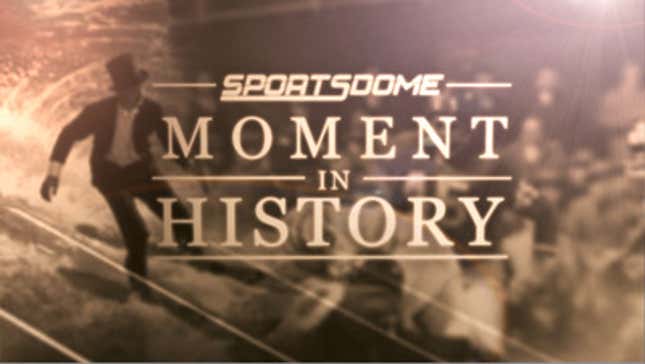 It was in 1902 that an obscure composer named Alexander Oriana forever changed the sporting landscape by introducing the first Jock Jam at Sportsman's Park in St. Louis, Missouri. Though his name has largely been forgotten to history, his contributions to music and sports have not — every pounding bass line and blaring orchestra hit you hear in Jock Jams today can be traced back to Oriana's experiments in dissonance and uncomfortable volume in his St. Louis studio.
This Week's Most Viral News: September 29, 2023
For the first time, the Onion Sports Network has obtained a recording of Oriana's song "Inside The Bowels Of The Great Steam-Ship." Listen below for an exclusive look at the genesis of screeching stadium pump-up music.
The Bowels Of The Great Steam-Ship
While inventing the modern Jock Jam from his theories about agitating crowds and shattering the peace and natural rhythm of sporting events, composer Alexander Oriana kept a detailed journal of his experiments in shrieking, unpleasant noise. Here are some of the records he kept:
Letters from those who attended the game show a crowd deeply shaken and disturbed by the rioting that engulfed the stadium, and the noise that precipitated it. Reactions like these further convinced Oriana that his grand experiment had been a success, and though it would take decades to overcome the resistance of squeamish fans, history would bear him out.