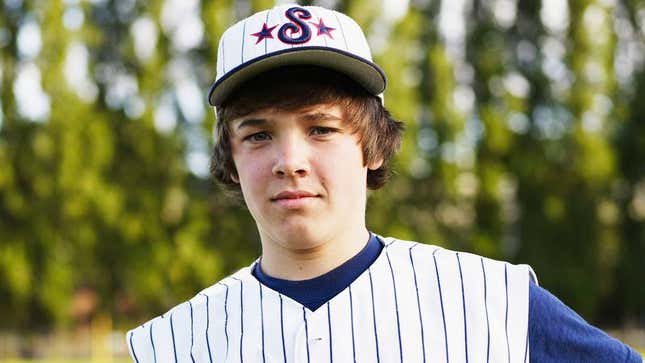 BETHLEHEM, PA—With the 13-year-old's meteoric rise pushing him directly into the national spotlight, sources confirmed Tuesday that local Little Leaguer Dylan Corfield immediately transformed into a Major League–caliber All-Star the second he put chewing tobacco in his mouth.
This Week's Most Viral News: September 22, 2023
Corfield was instantly imbued with the size and skill of an elite professional athlete after reportedly placing a pinch of Grizzly Fine Cut Wintergreen into his lower lip for the first time last month. Sources added that by continuing to dip before every subsequent game of the season, Corfield has rapidly emerged as the hottest prospect in baseball, with his incredible hitting and fielding ability dwarfing that of any other player in his age group.

"Up until about three weeks ago no one had ever heard of this kid, but then suddenly everybody around the league was talking about some 13-year-old phenom who was averaging three homers a game," said New York Yankees general manager Brian Cashman, one of dozens of MLB scouts and executives who attended the eighth-grader's most recent game. "I'll tell you what, he has the speed of Billy Hamilton, the hitting power of Mark McGwire, and his fielding would honestly put Ozzie Smith to shame. In my 30 years in baseball, I've never seen anything like it."

"I'd sign him for the Yankees right now if I could," Cashman continued.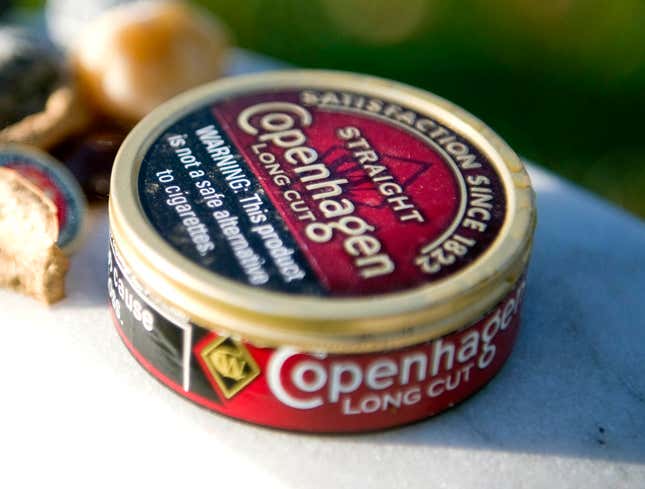 Corfield, who reportedly only started playing organized baseball three years ago, typically grows 20 inches taller and gains roughly 100 pounds of lean muscle just moments after tucking a wad of tobacco against his gums. In addition to heightened reflexes and a significant increase in speed, sources said the teenager's vision acuity jumps from 20/30 to 20/10 anytime he dips, a metamorphosis that is believed to be largely responsible for his current .525 batting average.

According to reports, Corfield is easily his team's best player at every single position in the field, and the tobacco-fueled superstar has shattered every statistical record in Little League history. In his last 10 outings after chewing, the middle-schooler has single-handedly outscored opposing teams 122-3, with highlights from his home runs and incredible diving catches featuring prominently on various SportsCenter "Top 10 Plays" countdowns.

After putting in an especially fat lipper before a recent playoff game, Corfield even hit for the cycle and was subsequently extended an offer of representation, reportedly in person, by sports mega-agent Scott Boras. Furthermore, the 13-year-old is said to have received competing nine-figure endorsement deals from Nike, Adidas, and Under Armour, all of which would include his own line of signature shoes and apparel.

"To be honest, we used to hide him in left field and slot him last in the batting lineup," said Allen Heskey, head coach of Corfield's Little League team, adding that dozens of teenage girls now line the bleachers at every game just to see the young baseball prodigy play. "He could hardly reach the cutoff man on most of his throws, but now he can hurl 95-mile-per-hour fastballs. So we put him on the mound, and he's posted an ERA of 0.85 and already delivered two no-hitters. He's unstoppable out there."

While his play has been remarkably consistent since he picked up chewing, those close to Corfield said he did face a setback when, after forgetting to pack his tobacco for a road game, he struck out swinging in each of his first three at-bats and committed four fielding errors, putting his team in a 3-0 hole in the process. However, the chance discovery of an old Red Man tin at the bottom of his backpack during the ninth inning returned Corfield to his superhuman form, with amazed spectators noting that on the very next pitch, he hit a 500-foot walk-off grand slam.

"I gotta say, Dylan is just like me," said Los Angeles Angels center fielder and reigning American League MVP Mike Trout, adding that Corfield has dominated locker room discussions among his teammates for the past month. "I'd love to play alongside him someday. I think we'd be great friends, too—we'd probably hang out all the time after practice and games."

"This kid will be in the big leagues in no time," Trout added before leaning forward to spit a gob of tobacco into an empty water bottle. "Just as long as he keeps on chewing every day."