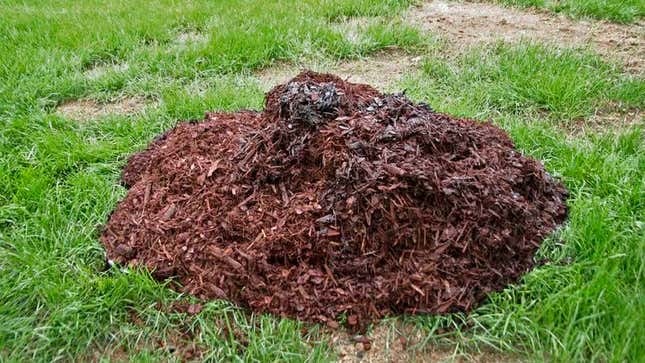 ST. CLOUD, MN—Onlookers expressed shock and grudging admiration Wednesday after noticing a full load of mulch had been dumped in what all agreed was a pretty ballsy location.
Ingenious Forms Of Birth Control Used In Ancient Times
The 50 pounds of compost was reportedly shoveled onto the extremely unorthodox spot either Monday afternoon or early Tuesday morning. Though the identity of the individual who dumped the mulch there is not yet known, sources confirmed that whoever he is, he's got a real set of stones down there.
"It takes some serious balls to just plop down a bunch of mulch like that," 46-year-old resident Dave Bailey said. "Can you honestly believe this guy put it on that gradient that close to those birch trees? The whole fucking load, too. Have you ever seen anything like that in your life?"
"I'll tell you this much: He's out of his goddamn mind," Bailey continued. "He's got a swinging pair of balls the size of grapefruits, no question, but he's out of his goddamn mind."
G/O Media may get a commission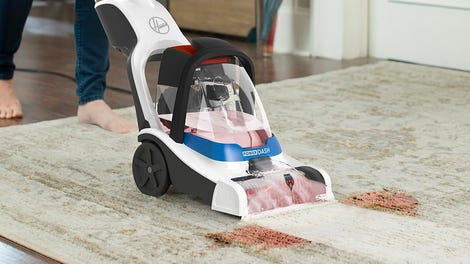 26% Off
Hoover PowerDash Pet Compact Carpet Cleaner
Others echoed Bailey's comments and offered a mix of praise and skepticism, saying that while they admire the moxie it took to dump the moisture-retaining wood shavings in a place no one else would have considered in a million years, factors such as the weekend weather forecast and rapid weed growth suggested the decision could ultimately come back and blow up in the crazy bastard's face.
"If you want my honest opinion, I think this guy's making a huge mistake with that mulch," said witness Bill Kerning, adding that when it comes to laying down mulch, the last thing you should do is get cocky or try to be a hero about it. "Then again, how can you not have a certain amount of respect for a guy who just swings for the fences like that? You definitely got to hand it to anybody who doesn't give a single fuck about what people think of his mulch-dumping choices."
"And if this whole insane plan somehow pays off, he'll be the one having the last laugh while we stand here looking like the assholes," Kerning added.
Kerning went on to point out the literally dozens of other, totally reasonable places the mulch could have been dumped. However, after being informed later that another 75 pounds of mulch had been shoveled onto the same bughouse-crazy location, Kerning smiled, shook his head, and muttered to himself, "That goddamned sonofabitch. That crazy, brass-balled sonofabitch."
While many have been quick to dismiss the act of dumping nearly $120 worth of premium garden mulch onto what may be the gutsiest spot imaginable, others have questioned whether they could actually be in the presence of a mulching visionary.
"What if this guy's thinking on some entirely different plane and we just don't realize it?" St. Cloud–area claims adjuster James Werner said. "Who's to say in five years time we won't all be dumping humongous piles of mulch all willy-nilly in balls-out locations like that? I hate to admit it, but maybe he's just three steps ahead of the rest of us."
"Quite frankly, I wish I had the 16-pound set of bowling balls this guy has," Werner added. "But I think being able to just say 'fuck it' and put mulch wherever the hell you please is either in your DNA or it isn't."
At press time, that ballsy freak was pulling right up to the gazebo with another fucking truckload of mulch, for Christ's sake.