SANTA CRUZ, CA—Jason Pinter, a 33-year-old data-systems specialist who has not had sex in eight months, reported Tuesday that the celibacy streak has made him feel 19 again.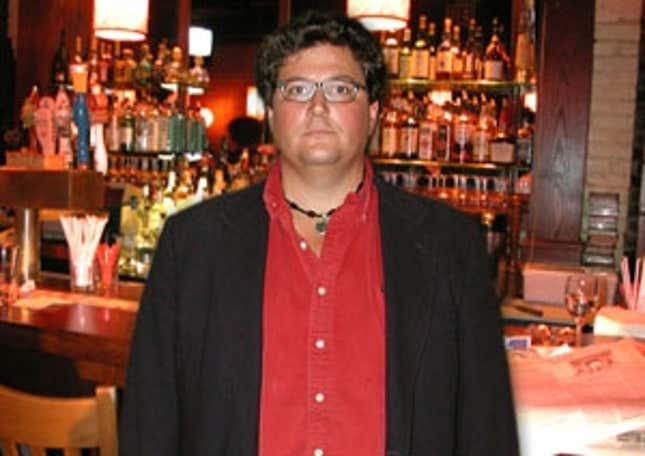 This Week's Most Viral News: September 22, 2023
"Wow, talk about déjà vu," said Pinter, staring longingly at an attractive woman at Murphy's Pub. "All this not-getting-laid really takes me back."
Pinter has not been intimate with a woman since early February, when Claire Sundberg, his girlfriend of four years, broke up with him. He called the past eight months "the longest dry spell since just after high school" and "a real blast from the past."
"I lost my virginity right after I turned 20 and have pretty much had a girlfriend or something ever since," Pinter said. "Even though it's like I'm reliving my days as a horny, frustrated teenager all over again, this time I know exactly what I'm missing. So in a way, it's actually worse."
Since the breakup with Sundberg, Pinter's interactions with women have been characterized by nervousness, a fear of eye contact, and an inability to make natural, charming conversation. Such insecurities have remained dormant, or at least been kept under control, for the past 14 years.
"I keep having flashbacks to my old freshman dorm," Pinter said. "The other night, I was awkwardly trying to chat up this woman at a bar and, I swear, I could almost smell that combination of stale pizza, old socks, and my roommate's Drakkar Noir."
Pinter's sexless streak has triggered other memories of his late-teenage years.
"I got home last night and had the urge to listen to [Jane's Addiction's] Nothing's Shocking," Pinter said. "I haven't listened to that album in, like, 10 years, but then I remembered how I used to listen to it whenever I came home drunk and alone in college. It really transported me back to that time when the whole world seemed fresh and new and I couldn't get a hand job to save my life."
Even the dating advice Pinter has received of late takes him back.
"My friends at work have been telling me to be myself and not act so desperate,'" Pinter said. "I don't need to hear that. It's the same old shit I heard back in high school, like when I had a huge crush on Desiree from French class, and my friend Kristin used to give me that sort of advice during her weekly pep talks. I wonder what Desiree's up to these days."
While Pinter's past inability to get laid stemmed from a lack of sexual experience and his chronic acne, today the cause lies largely with Sundberg.
"Claire dumping me, that really did some serious damage to my self-esteem," Pinter said. "I haven't felt this insecure and self-conscious around girls since I was lab partners with Brittany Ellis, the leader of the pom-pom squad. The only way I could feel like a bigger loser is if I got into my Honda Civic and cruised the local strip with my rocket-club buddies, like I used to do right after I got my driver's license."
"In order to have sex, you have to be confident in your sexuality, or at least appear confident," Pinter continued. "But in order to be confident, you have to have sex. It's, like, this Catch-22 sexual-confidence loop that I spent all of high school and half of college trying to break. And now I have to break it all over again."
Though he has ruled out hiring a prostitute or taking out a personals ad, Pinter wonders if he'll ever break his celibacy cycle.
"I keep trying to remember what I was doing right in my early 20s," Pinter said. "After I started having sex, things just seemed to fall into place. Now, I somehow feel like I'm right back where I started. Maybe I'm just doomed to never have sex."
Added Pinter: "Whoa, that's something I haven't said in a while."