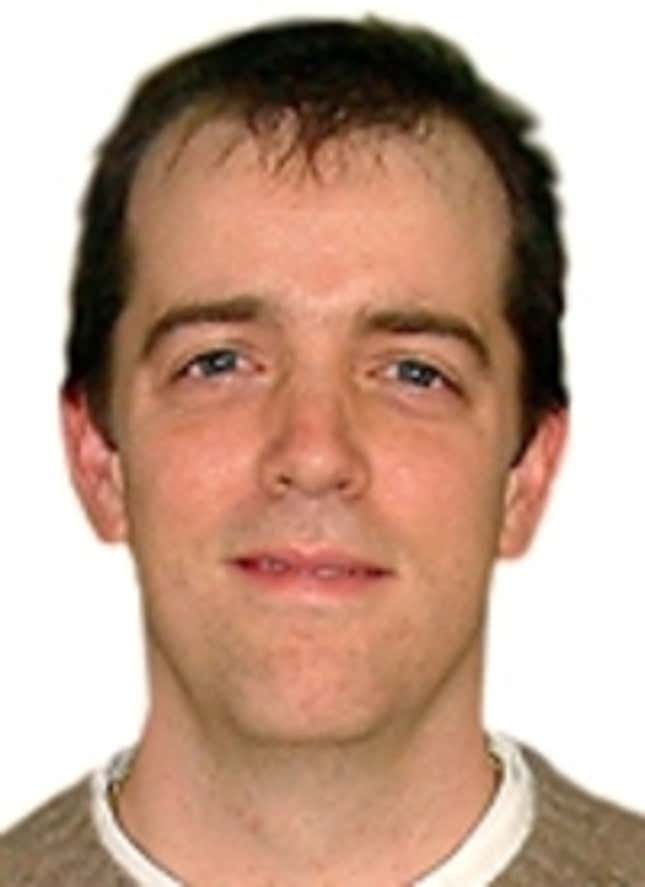 Hey, have any of you guys ever tried mourning? Like, after someone close to you passes away? Oh my God, you have to. Seriously, it's amazing. After the death of a loved one, a period of grieving totally clears your head. I know that sounds like a bunch of touchy-feely, New Age bullcrap, but it works.
Remember how upset I was after my brother Ben died in that car crash two months ago? For weeks after the funeral, I walked around numb. It didn't seem real that he was gone. Well, all the drinking I was doing didn't help make things any clearer. I'd go to work, come home, get drunk, fall asleep in front of the television, and then do it all over again the next day. Finally, my pants were falling off because I'd been forgetting to eat. That's when I decided to give the mourning process a shot. You know what? It so totally did the trick.
I'll be the first to admit, I didn't think anything would take away the pain and heartbreak of losing my only sibling. But I figured, "What the heck? Anything that might help end my agony is worth a shot!" So I did a little denying, got angry, did a little bit of rationalization. After that, I took a tour through depression, got out the old videotapes of birthday parties and Ben's graduation speech. Watched those. Cried like a baby, but I soldiered on. Glad I did, 'cause today I feel like a million bucks!
You guys know me, right? I'm about as skeptical as they come. I wouldn't talk about some big-deal emotional-healing process if it didn't really work. Mourning works. I'm living proof.
And mine wasn't some mild case of grief, either. Seeing my dead brother in that casket was maybe the worst moment of my life. Knowing that he'd never be coming back, that we'd never argue over some chore or play a game of basketball, made me feel like my heart had been ripped out. But now, it's like I'm seeing a rainbow after weathering a violent thunderstorm. I feel that good.
Yes, I know—ever since I got into the mourning, I can't shut up about it. My family is sick of hearing me talk about it, too. But if they'd only open up their minds and listen, they'd know that I have the cure for what ails them. It's so upsetting to watch them mope around, wishing they could see Ben one more time, when mourning could turn those emotionless stares into smiles again. I mean, I was as horrified as anyone to hear that Ben lingered for hours in a semi-conscious state with his legs pinned under the car, only to die on his way to the hospital. But, hey, I mourned. Now, it's like, "See ya later, emotionally crippling pain and loss!" Seriously, try it. It doesn't cost a cent!
I'm not saying it's a walk in the park—mourning takes time and effort. You know, you've got to cope with the fact that someone you love is gone forever and all that jazz. But with results this extraordinary, it's worth the effort! A few weeks ago, I wanted to die myself, but now it's like, "Who wants to go out for enchiladas?"
One of the fringe benefits of all this is that the cute girls in my building have been real supportive. Every day, a different girl drops by to give me hugs. Now that I went through the whole mourning thing, I'm finally in a position to appreciate all this attention. I even got the number of that total hottie in apartment 7B, because she lost her mother when she was 8 and knows what I'm going through. Well, what I went through. I think I might give her a call tonight to see if she's up for some mini-golf. Thanks, mourning!