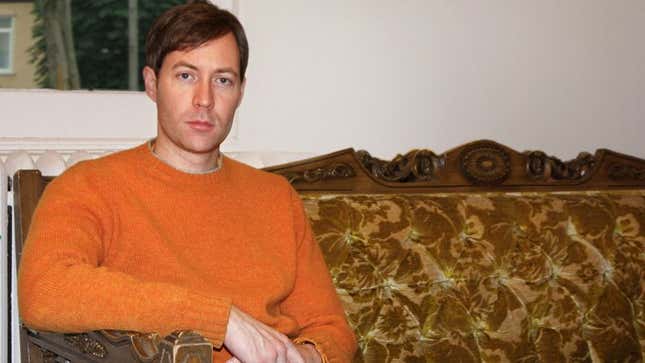 MT. VERNON, WA—Thirty-seven-year-old bank employee Brian Terlaine is apparently spending his entire adult life avoiding any activity or decision that might give him the smallest bit of satisfaction until both of his parents have died.
Edgelords Explain Why They Love Elon Musk
Despite the fact that he is a grown man capable of forming relationships, seeking a job, or wearing any article of clothing he chooses, Terlaine has apparently opted to postpone any such choices until his entirely healthy parents Tom, 68, and Barb, 64, are no longer alive to second-guess or disapprove of them.
"I try not to worry my folks too much, seeing how they're getting older and all," said Terlaine, who has opted for the past 18 years not to grow a beard for fear of his mother's response. "I just don't want to make any waves, you know? "
Added Terlaine, "I figure that's the easiest thing for everybody involved."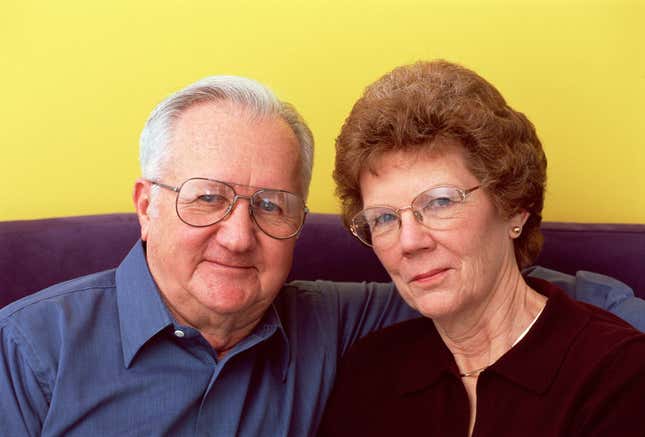 Terlaine reportedly has a long history of neglecting his own sense of happiness in favor of what he thinks will please—or at the very least not disappoint—his parents. In direct opposition to his own personal hopes and desires, Terlaine has talked himself out of such actions as skiing, buying a video-game system, traveling with friends to a beach house on the coast, and taking a cooking class he worried his father would consider a waste of money.
Terlaine, who constantly fantasizes about moving to Chicago but has never lived more than six miles from his parents, said that he feels lucky his mother and father care enough about him to remain involved in his life.
"Mom and Dad are just looking out for my best interests," said Terlaine, twisting his shirt into a tiny knot. "They are just tough to argue with, especially now that my father's retired and has a lot of free time on his hands. Plus, Mom has a tendency to react to bad news in, you know, her way."
Those close to Terlaine, whose by-all- accounts healthy parents have disapproved of their son participating in any sort of recreational football league since he was 10, said his one chance of making a new life for himself could have occurred after high school, when he hoped to study graphic design at the Pratt Institute in New York.
That opportunity, however, has reportedly long since passed.
"I had this whole thing about moving to a big city and becoming a designer," Terlaine confirmed. "But my folks eventually convinced me that if I went to college nearby and majored in accounting I could save money on rent and tuition and stuff and also have an easier time finding work right out of school. I mean, it was my choice and everything; they just sort of pointed me in the right direction."
"I probably wouldn't have been able to get into Pratt anyway," he added.
According to longtime friend Greg Paulson, in 2007 Terlaine pulled out of a trip the two had been planning to take to New Orleans, having broached the idea with his mother in a phone call.
"Going to New Orleans with Greg sounded like fun," Terlaine said of the trip. "But after my mom forwarded me all of these crime reports she found on the Internet, it just didn't make sense for me to go. My folks would have been worried the whole time."
Terlaine has also reportedly allowed his parents' opinions to ruin the majority of his serious relationships, including the one with Janet Furst, the girl he always thought of as "the one." While sources said Terlaine didn't actively break up with Furst, he planted the seeds of destruction for the relationship by refusing to introduce her to his parents.
"It just wouldn't have worked," Terlaine said. "Janet could be a bit loud sometimes, and you never knew what she was going to say. I loved that spark and unpredictability she had, but I know my parents would have been uncomfortable. Plus, she was Jewish, which I'm sure would have weirded my parents out on some level."
"I'll find someone right for me eventually," Terlaine continued. "It's better this way."
At press time, Terlaine's parents decided to cancel a planned two-week trip to Europe this summer, as they didn't want to be gone for so long in case their son needed them.