EAST GARDEN CITY, NY—Speculating that he probably believes he looks all cool in his hip little outfit, patrons at the Roosevelt Field Shopping Mall told reporters Saturday that the mannequin in the window of Urban Outfitters must think he's some pretty hot shit.
"Look at him—cocky fuck," said Michael Burke, 34, of the pretty-boy mannequin posturing in front of everyone like some kind of famous celebrity. "Up there dressed in his brand-new designer jeans, beanie hat, and that cool puffy vest. Who does he think he is?"
"Yeah, yeah, we're all really impressed," added Burke. "Asshole."
According to mall sources, the audacious 6-foot, 2-inch-tall plastic dummy, who stood in the display shamelessly flaunting his perfectly chiseled physique with a smug fucking smile on his smooth, beautiful face, was staring off into space barely even noticing passersby, as if he's somehow better than all of them.
The little prick, eyewitnesses confirmed.
"God, he is just so self-involved," said Nathan Carlson, 39, noting that the smarmy mannequin was looking all suave with his arm to one side, making a "cool guy" gesture. "He just stands there expecting us all to pay attention to him, pretending like he doesn't care at all. Jesus, give me a break."
G/O Media may get a commission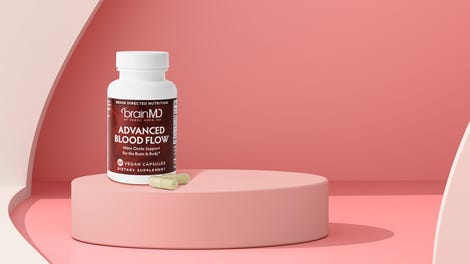 The show-off mannequin, who sources said acts like he owns the whole fucking mall, reportedly always hangs out with the same stupid little posse of stuck-up mannequin buddies, including the hunky guy with the cardigan and the dickhead in the leather jacket.
"His girlfriend too, that bitch," said Kevin Lane, 29, noting her gorgeous, milky-white fiberglass body and all-American good looks. "She's pretty hot, but she's so shallow—I mean, you'd have to be to go around with that douchebag boyfriend of hers."
"What does he have that I don't have?" added Lane.
Grudgingly admitting that the mannequin dressed very well, had excellent skin, and possessed the confidence to pull it all off, observers stated that the mannequin did not deserve his glamorous lifestyle and questioned how the plastic dummy could possibly be so lucky.
Eyewitnesses then confided to reporters that they privately wished they too could muster the mannequin's calm, effortless poise, if only so they would have the courage go up to him one day and take the narcissistic jerk down a notch.
"He rules this place for now, but if he thinks this is going to last forever, he's got another thing coming," said shopper Gerald Franklin, 30, who predicted that one day the egomaniac mannequin would regret acting like such an aloof dickhead. "Sooner or later I'll put that bastard in his place, and then he's gonna fall. He's gonna fall hard."
"Ah, who the hell am I kidding?" continued Franklin after a brief pause. "Look at me. Look at him. He's got everything. He's tall, he's handsome—I mean, he landed her after all, didn't he? How am I ever going to compete with that?"
After staring at the mannequin for several more minutes, shoppers reportedly concluded that they could perhaps become more like the mannequin by purchasing some of the clothes he was wearing.