Founder of Facebook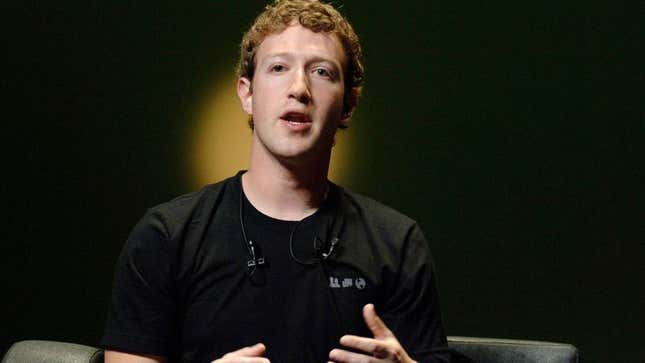 This Week's Most Viral News: September 29, 2023
No one made as large an impact on how we interact in 2010 as Facebook founder Mark Zuckerberg, whom you've really gotta hand it to, as much as you'd like to punch the little shit right in his smug, 26-year-old- billionaire face. Zuckerberg launched Facebook from his Harvard dorm room in 2004 and has since seen the social network grow from a few thousand college students to more 500 million users worldwide.
Smart little fucker, isn't he?
2010 was a landmark year for Zuckerberg: He watched his net worth surpass that of Steve Jobs and of Rupert Murdoch, while also expanding his online empire to include geo-location services, high-res photo-sharing, and enhanced personalization features, all of which just proved that the redheaded little dickface has really got our number and will always have us lining up and begging for more. Goddammit.
And recently joining the likes of Bill Gates and Warren Buffett in pledging to give most his income to charity is exactly the kind of maneuver a shitwad like this would pull to make you almost respect him.
The brilliant prick's meteoric ascent has so captured the nation's imagination that screenwriter Aaron Sorkin and acclaimed director David Fincher teamed up to immortalize the little wiener in the blockbuster film The Social Network, released in October.
Though his power and notoriety are sure to grow in coming years, you really can't begrudge Zuckerberg his fair-won success, even if he looks like a pimply-faced little fuckhead you could easily kick in the balls without feeling any remorse.