We may earn a commission from links on this page.
Actor
Recent Video
This browser does not support the video element.
In one of the biggest entertainment scandals of the year, Mel Gibson, more than a decade after the fact, still has not received the critical acclaim he deserves for his powerful yet nuanced performance in the 1999 action-thriller Payback.
Playing the role of Porter, a street-smart ex-Marine who plots revenge after being shot by his best friend and junkie wife and left to die, Gibson treats audiences to 100 minutes of pure edge-of-your seat drama, a feat that somehow failed to garner a single Oscar nod or a spot on AFI's top-100 list. His masterful realization of the character was inexplicably lost in the shuffle, and when looking back on 2010, this travesty will always be remembered as one of the most talked-about slights of this, or any, year.
G/O Media may get a commission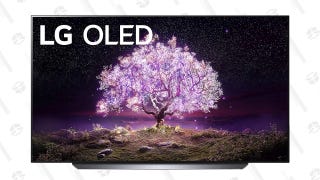 34% off
LG OLED C1 Series 65" 4K Smart TV
The movie's tagline, "Get ready to root for the bad guy," is ironic, given Gibson's squeaky-clean public persona.