LOS ANGELES—In the largest deal ever made to shit out a movie, Warner Bros. and director Michael Bay announced a landmark $50 million agreement this week to monumentally fuck up ThunderCats.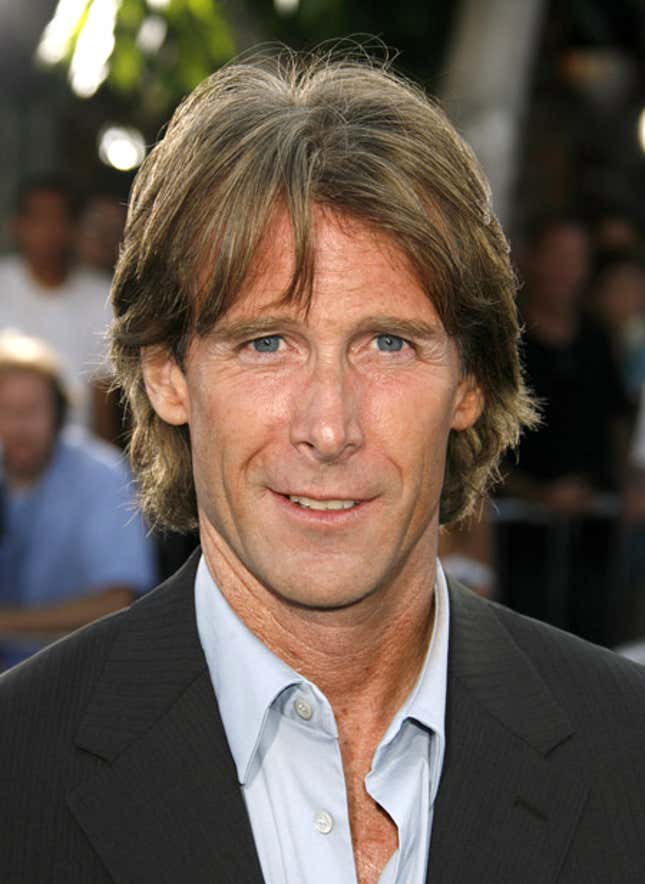 Edgelords Explain Why They Love Elon Musk
"I couldn't be more excited to completely fuck this up," said Bay, who plans to begin production on destroying the live-action adaptation next month. "ThunderCats has a great story, endearing characters, action, adventure, space-travel, and fantasy. It will be an honor to run it into the ground."
"I'll use every directorial tool I have to suck the very life and charm out of this beloved cartoon," added Bay, claiming that the film could turn out to be the most colossal piece of shit he's ever worked on. "I won't rest until I get every last scene exactly wrong."
According to executives, Warner Bros. settled on Bay after a 12-month search of Hollywood's most reviled directors, including Joel Schumacher, Roland Emmerich, and Brett Ratner. In the end, the studio decided only Bay could be relied upon to deliver a 220-minute cinematic clusterfuck with enough tedious performances, overblown cinematography, and CGI explosions to make even the most casual fan want to scratch their eyes out.
"No filmmaker working today has Bay's ability to somehow direct his actors to be both emotionless and melodramatic at once," Warner Bros. CEO Barry Meyer said. "And I personally can't wait to see how he needlessly overcomplicates the plot."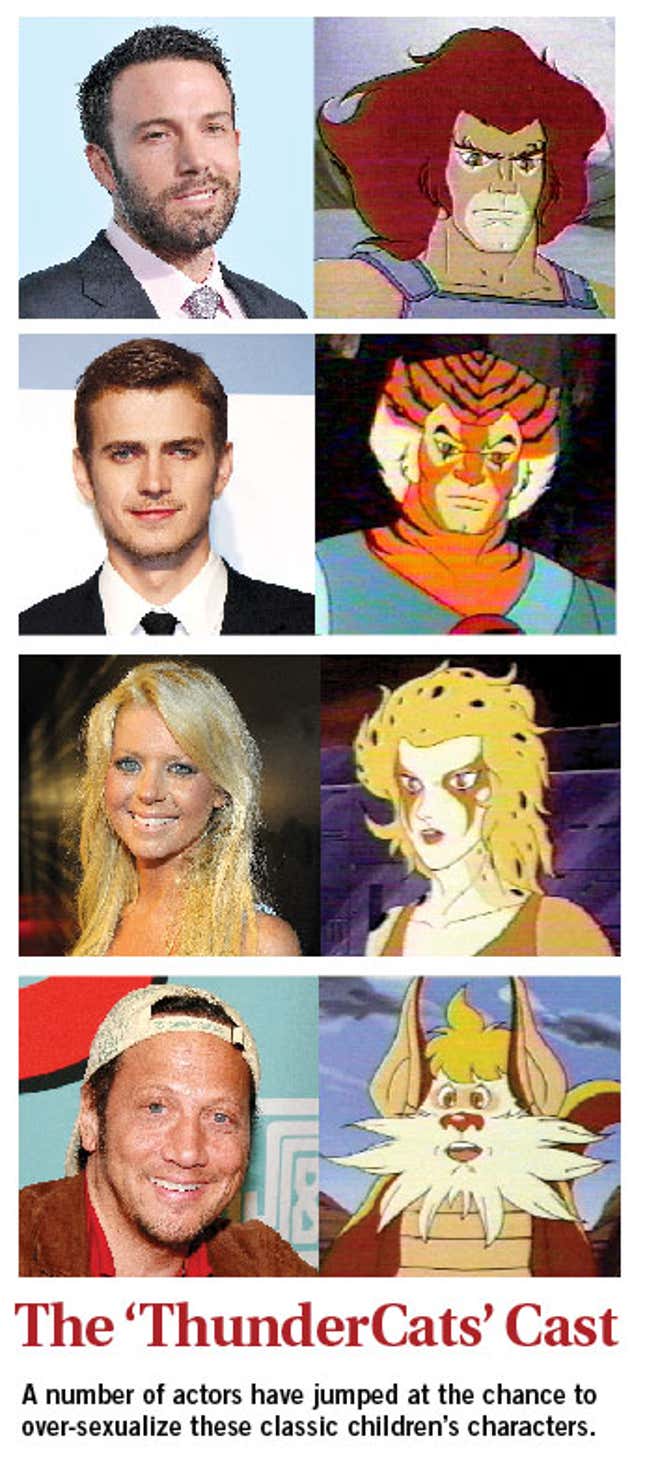 Bay reportedly only agreed to fuck up ThunderCats after several specific conditions were written into his contract. According to the terms of the deal, Bay must be allowed to eliminate the character Panthro entirely to focus on the asinine relationship between Snarf and Snarfer, and include nearly 22 minutes of frenetic, impossible-to-follow action sequences that he hopes will annoy the living Christ out of audiences.
"We're just getting started on the storyboards, but I've already got a lot of really contrived ideas about zooming in way too close and shooting everything at nauseating angles," said Bay, who claimed viewers won't be able to tell if the climactic final battle is between two blurry elbows or a half dozen leopard-print pillows. "I promise you'll walk out of the theater feeling like you just flushed $12 down the toilet."
"You will all fucking hate me," he continued.
Hollywood insiders agreed that Bay—who has reportedly been closely involved in each of the 45 progressively worse rewrites of the script—was a natural choice to take a steaming dump on the popular ThunderCats property.
"Michael Bay has this innate sense of how to ruin a great story," Variety reporter Todd Brick said. "His ability to create astonishing plot holes, pepper dialogue with groan-inducing clichés, and abandon storylines halfway through is unparalleled. He was born to destroy this movie."
Though he admitted there was still "a lot of fucking up to do" before the script attains his trademark shit-slicked sheen, Bay has recruited hack writers Alex Kurtzman and Roberto Orci to punch-up the screenplay with hollow characters and by-the-numbers jokes about kitty litter boxes and hair balls.
But all the time and effort, Bay claimed, is worth it to ensure that he fucks ThunderCats up as badly as he knows he can.
"Ever since I failed to ruin Scarlett Johansson's career with The Island, I've been looking for a challenge like this," Bay said. "Who knows? With Transformers: Revenge of the Fallen and ThunderCats coming out in the same year, I may finally reach my goal of making all of America hate cinema forever."