Anthony Rizzo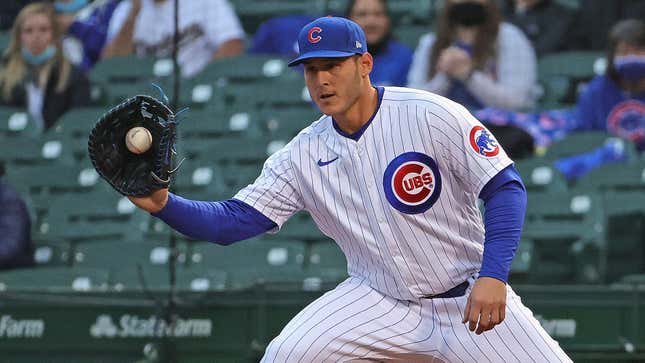 "When you're in the dugout with this group of guys, and you've been through so much together, and you get to share this magical moment together where a cup of coffee is racing against a bagel and a donut."
Trea Turner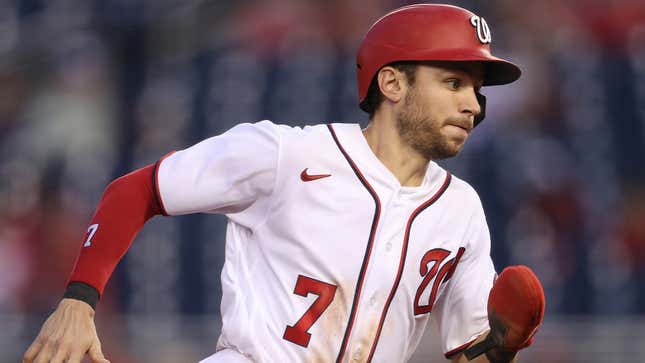 "I love the smell of the freshly cut grass, the sound of a roaring crowd, and the taste of pine tar."
Shohei Ohtani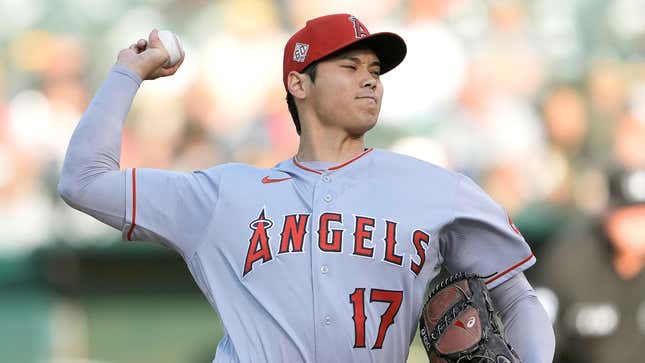 "I'm a simple man. I enjoy the feeling of making perfect contact on a 99-mph pitch and the blood-curdling screams the ball makes as it heads towards its death in the bleachers."
Miguel Cabrera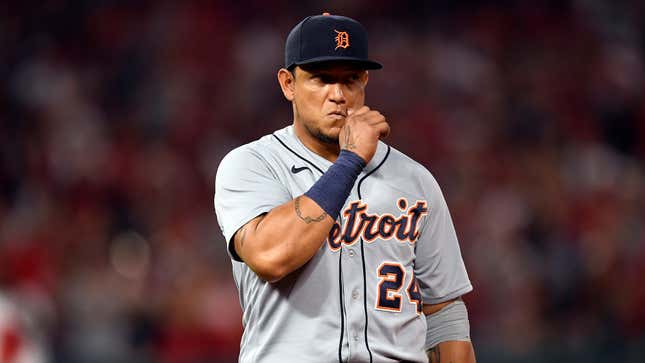 "Being a designated hitter, I have lots of time to catch up on my reading while my teammates are in the field. I'm currently on the third book of Robert Caro's LBJ biography and hope to be done by the end of the season."

Jacob deGrom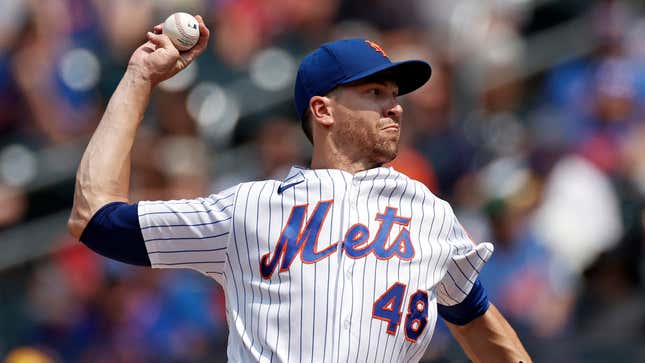 "Some players love chasing records, but I just want to fit a whole baseball in my mouth. I've been doing a lot of jaw stretches, and I'm almost there."
Ken Griffey Jr.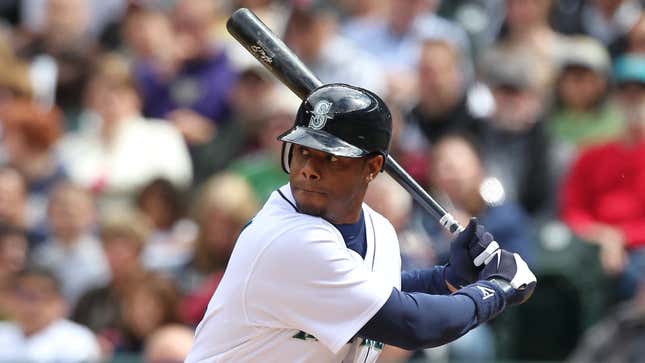 "Football has hats, but you can't see if you wear them backwards. Basketball doesn't even have hats. Horse jockeys have little hats you can wear backwards, but then the straps don't work. That's why baseball is the best."
Mike Trout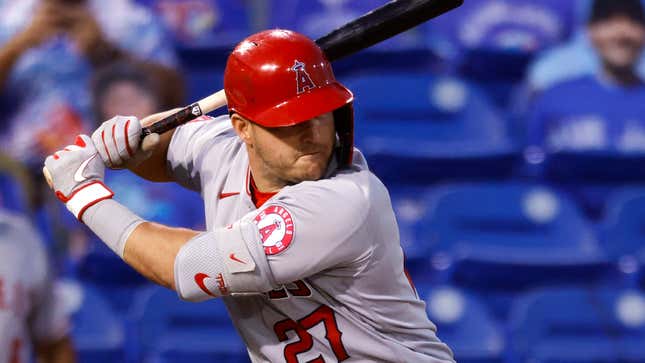 "For me, it's simple: I always wished my left hand was larger and webbed."
Clayton Kershaw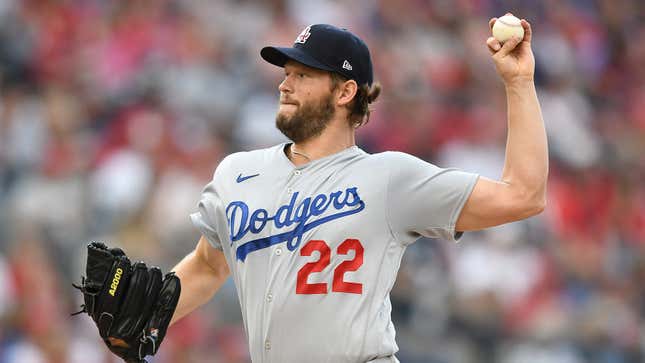 "I had intense sexual nightmares about Tommy Lasorda as a child. My therapist recommended I try out for the Dodgers as a form of exposure therapy, and it just kinda grew on me."
Addison Russell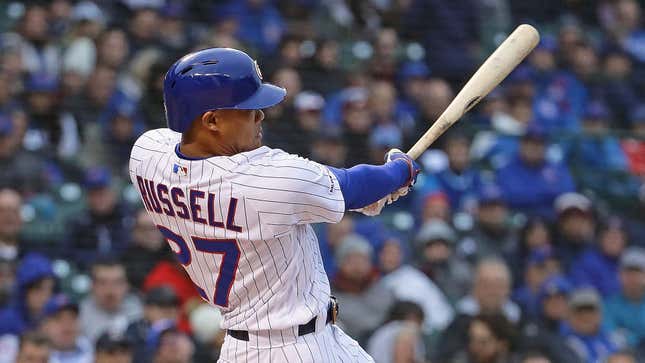 "The best part is seeing your own picture on a baseball card and thinking, 'Wow, I'm just like Charizard.'"
Albert Pujols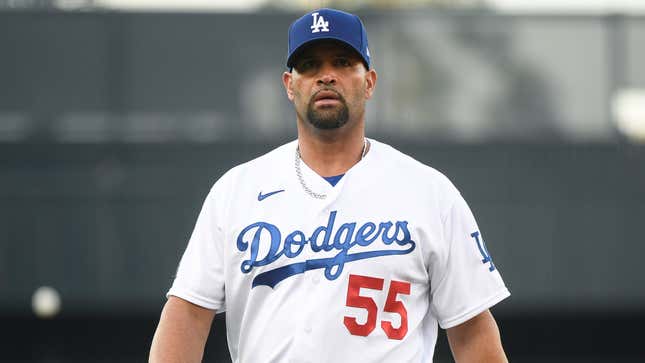 "Getting paid $30 million this year by a team I don't even play for anymore."
Mookie Betts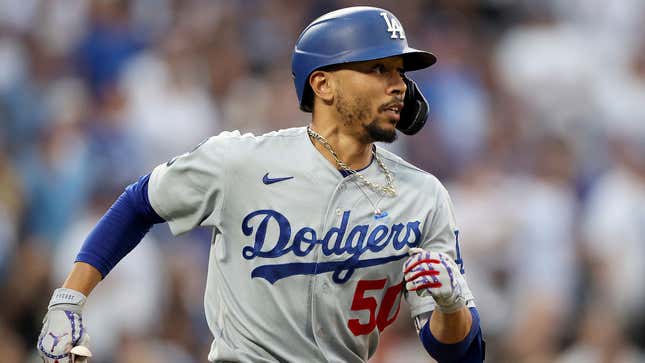 "Hitting a walk-off home run in a packed Dodger Stadium gives me a rush only equaled by bowling back-to-back strikes."
Colin Moran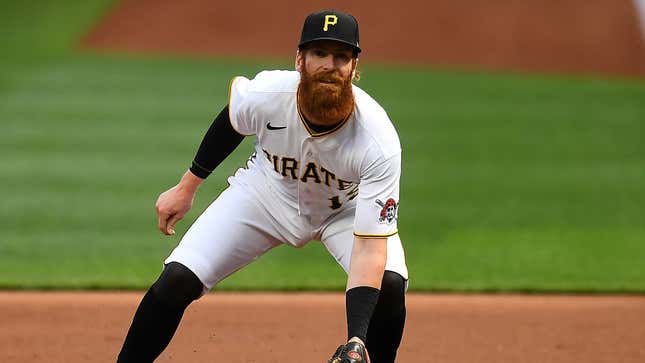 "I love Pirates fans. They're so respectful that they don't even mob me when I go out in public."
Trevor Bauer
"My lawyer said I'm unable to make any comments to the press at this moment."
Luis Castillo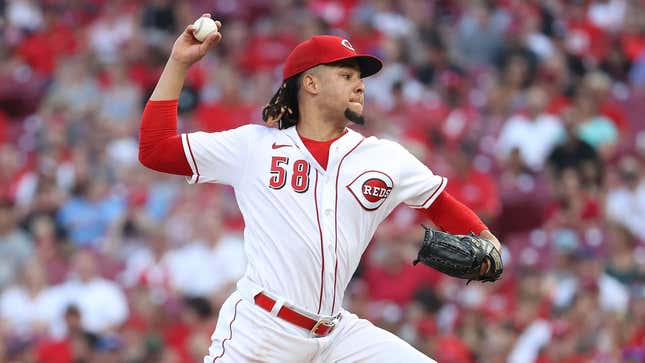 "Don't get me wrong, strike one and strike three are great. But strike two? Oh boy, that gets my juices flowing."
Gerrit Cole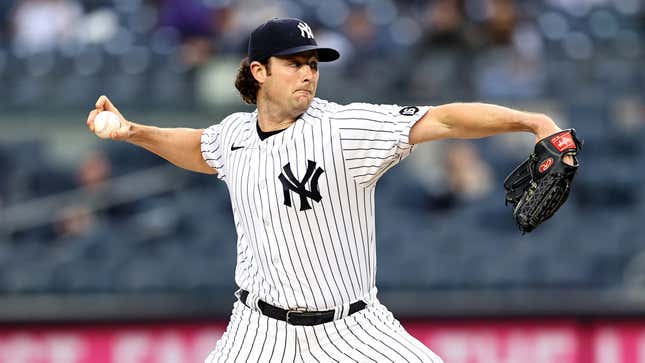 "Well it used to be the Spider Tack, but now I have no idea. I dunno. I guess the teammates or something?"
Pedro Martinez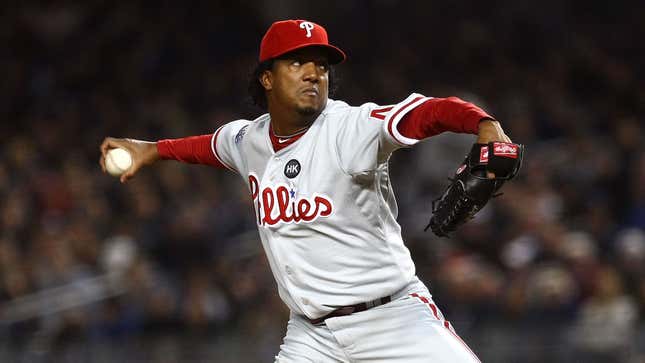 "I always had trouble expressing my feelings as a kid. Baseball taught me it was okay to throw a ball as hard as I could at someone's head to kill them."
Fernando Tatis Jr.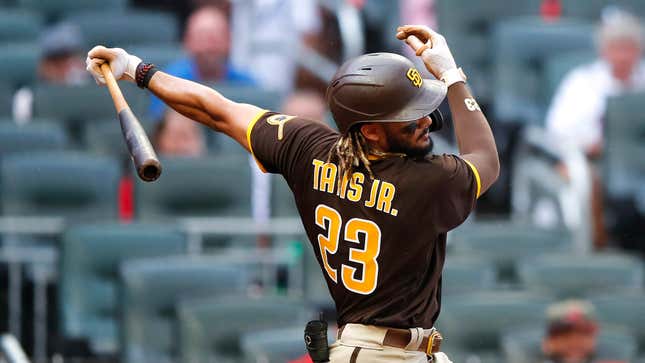 "After the game when everyone else has left the stadium and I am alone with my bats and I tell each and every one how much I love them. One day, I hope they will respond."
Yu Darvish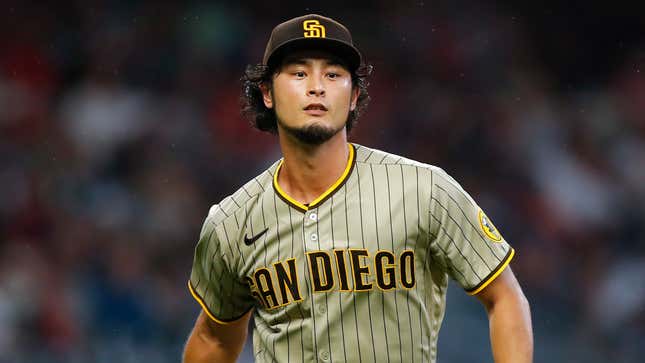 "If you get to the ballpark a few hours early, you can sometimes fish out some leftover jalapeños from the dispenser by the nacho place. They never clean it, the jalapeños are just sitting there."
Kris Bryant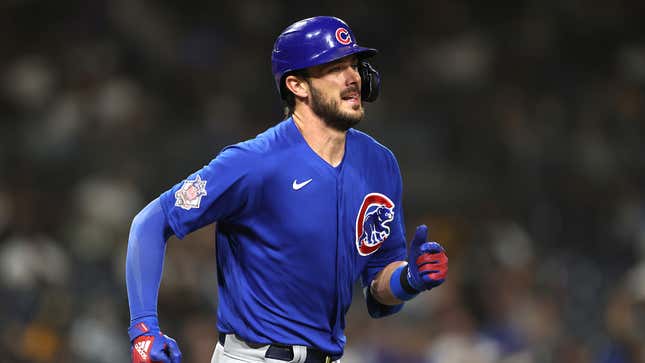 "I love the fans because you can hear them arguing with each other about when is an appropriate time to leave the game early without offending me, the host."
Brandon Woodruff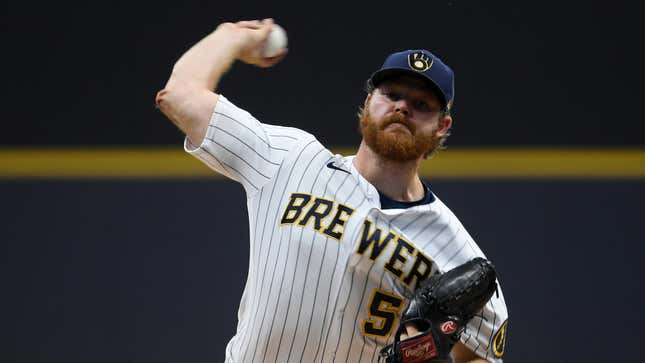 "On the Jumbotron, some times they'll hide a ball under a hat and then mix the hats around. I always shout that it's under hat #2 while holding up two fingers. I scream it at the top of my lungs! I've never been wrong."
Buster Posey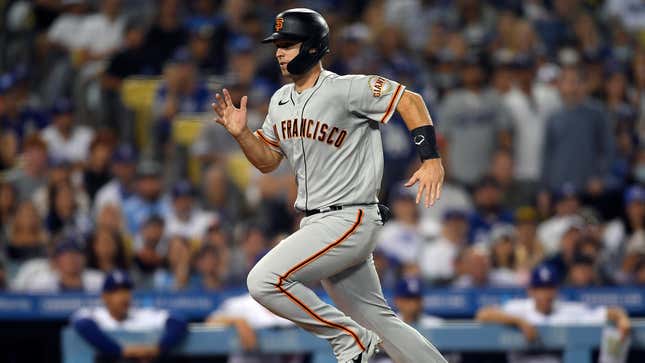 "The price of lumber being what it is, I've amassed a small fortune by stealing a half a dozen bats after every game and selling them at a lumber liquidator. I think the equipment guy might be onto me, but it's really starting to add up."
DJ LeMahieu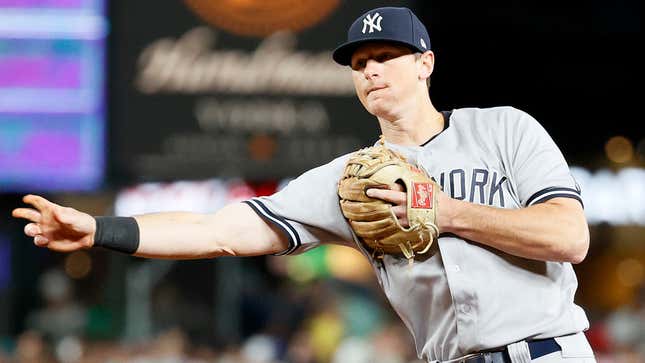 "Just being around the guys in the dugout is the best. Making friends with other men in their 30s is really hard. If I didn't have professional baseball, I'd probably be very lonely."
Cedric Mullins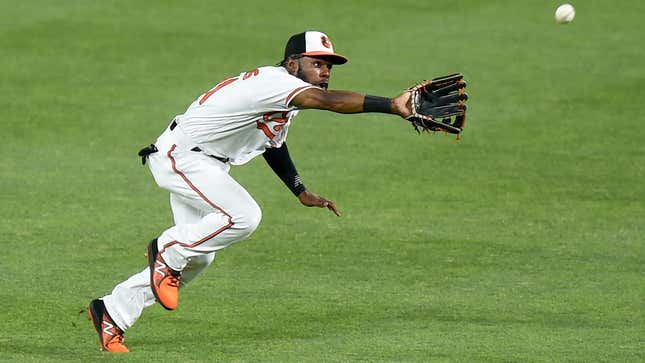 "The camaraderie. Its nice to know that there are 25 other guys who are going through the same exact misery as you."
Aaron Judge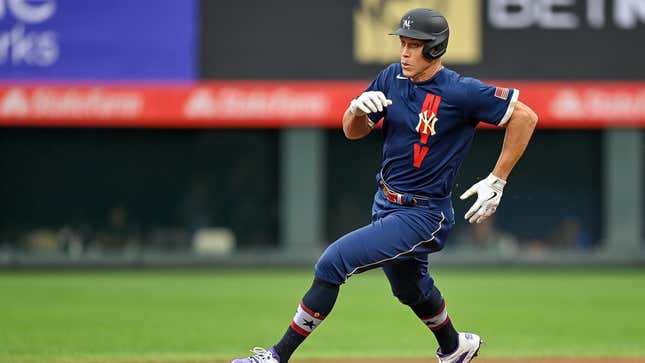 "The seventh-inning stretch. Some times you get so caught up in working all day, you forget to exercise."
Rafael Devers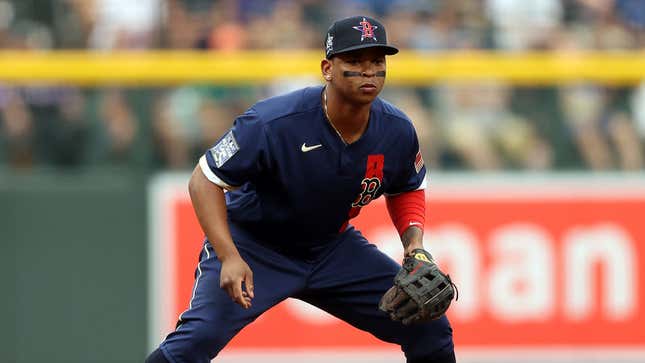 "You know when position players come in to pitch and then a guy just crushes a home run and everyone cheers? I hate that. That's a disgrace."
Mike Piazza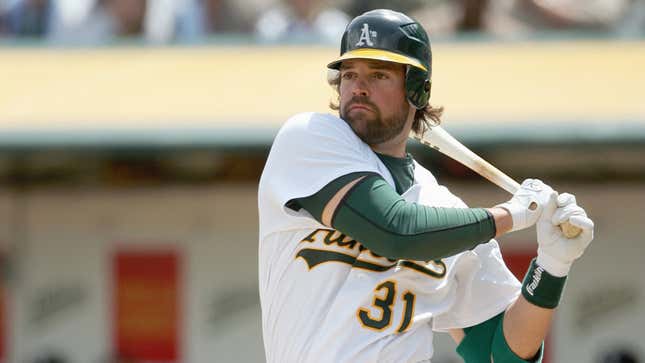 "Popping a squat for a living, does life get any better than that?"