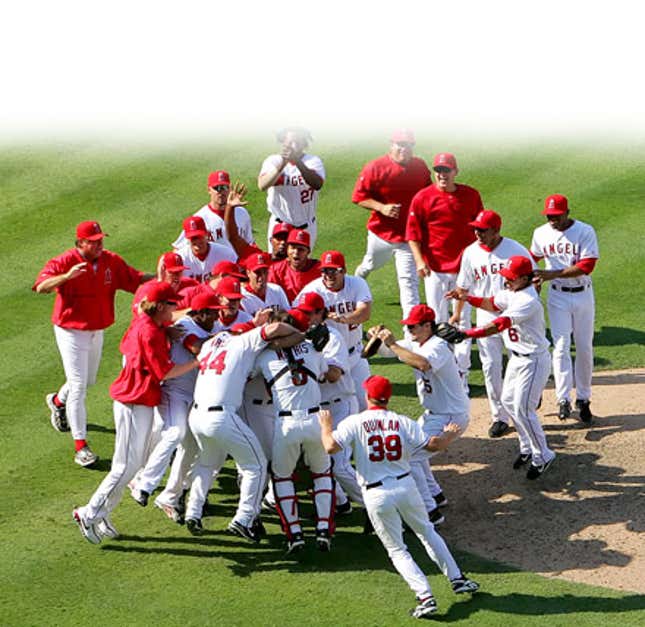 With baseball's postseason underway, Onion Sports takes its annual look at the playoff teams and their chances to take home the 2007 World Series title:
Chicago Cubs: Have it in the bag, unless someone jinxes them by saying something like "the Cubs have it in the bag"
This Week's Most Viral News: September 29, 2023
Philadelphia Phillies: Have a pretty decent shot at winning the World Series if they win three games, followed by four games, and then win four more games after that
Los Angeles Angels of Anaheim: With quality pitching, hitting, and defense, the Angels have all the tools necessary to go all the way; however, they won't
Boston Red Sox: Curt Schilling  remains the team's only question mark, aside from the overall health of Manny Ramirez and whether or not David Ortiz's problematic knee will hold up throughout the playoffs; also, Daisuke Matsuzaka performing under the incredible pressure of October baseball is also a concern
Cleveland Indians: Seeing  as how an Indians-Diamondbacks World Series would be the most awful, boring thing in the world, Murphy's Law says the Indians are pretty much a shoo-in to go all the way
Colorado Rockies: Should just be happy to even be on this list
Arizona Diamondbacks: Nope
New York Yankees: Although it has not worked for the past six years, the Yankees' strategy to win the World Series will continue to consist of just showing up
New York Mets: Oh, man…Damn it! Come on, what do they—Jesus! Are you kidding me? Seriously, is this some kind of joke?