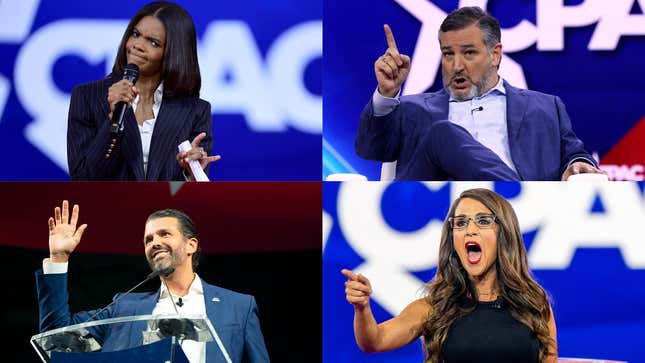 The Conservative Political Action Conference kicked off this week. The Onion examines the most controversial statements made by CPAC speakers.
Rick Scott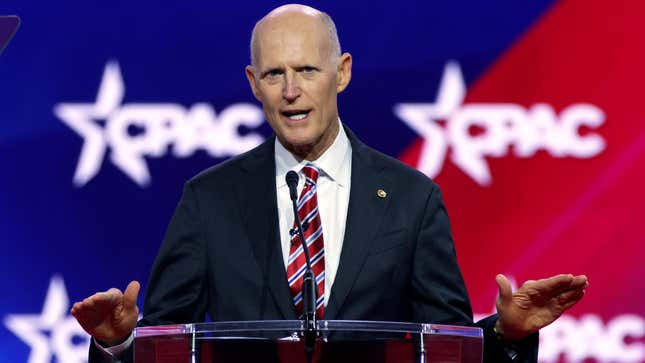 "You can use my head as an eraser if you rub the paper hard enough."
Jair Bolsonaro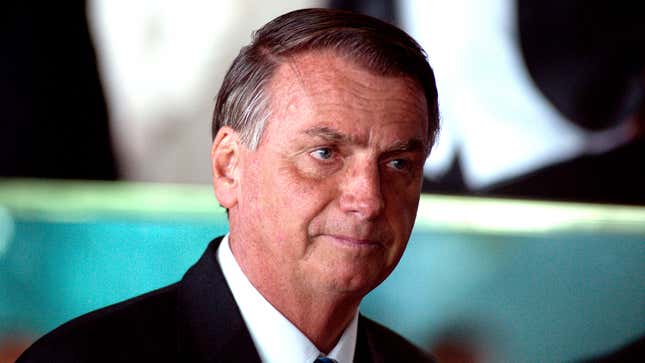 "America's healthcare system is long overdue for some sort of rewards program for frequent visitors. Or they should at least consider honoring punch cards from other countries' hospitals."
Ted Cruz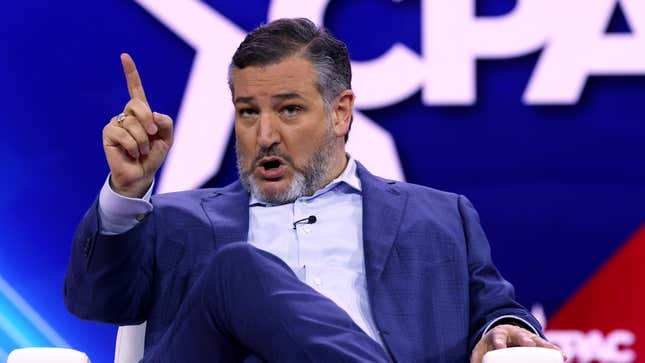 "Teddy. Tedzo. The Tarantula. T-Bone, of course. Anything, really, to get you to stop calling me Theodore Chode Boy."
Matt Gaetz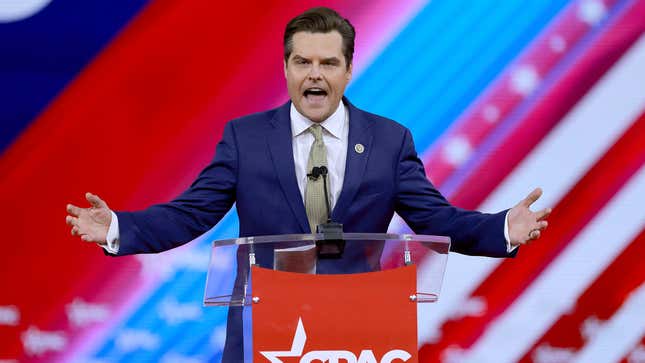 "Hey, hands off Nestor. If you want a suspiciously attractive Cuban son, you're going to have to adopt your own."
Donald Trump Jr.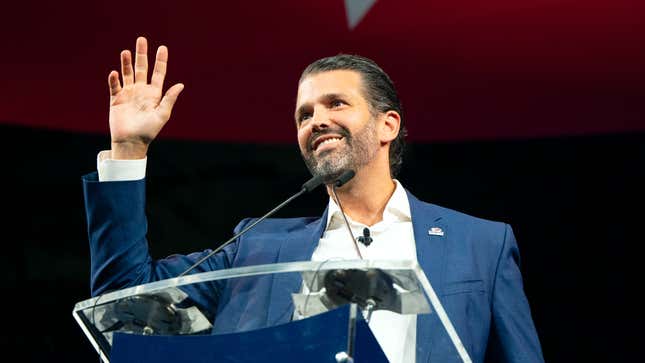 "I call my girlfriend 'Mommy,' and thanks to the First Amendment, there isn't anything she can do to stop me."
Chaya Raichik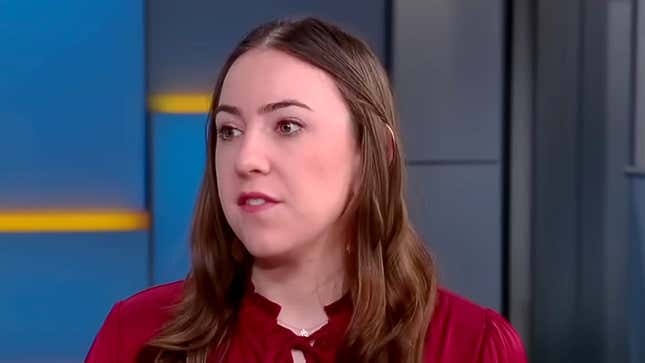 "I'm not a journalist. I'm not a politician. I'm just an average woman who saw gay people existing and decided to do something about it."
Mike Pompeo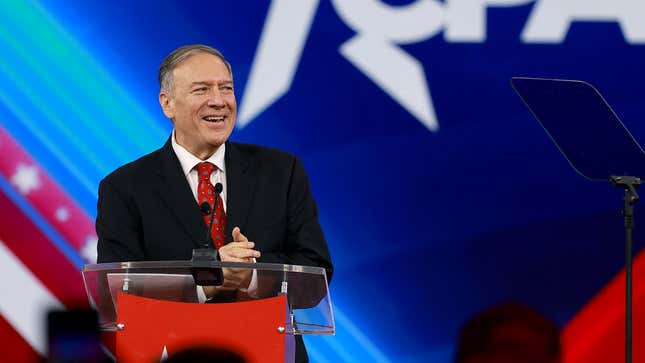 "I am not bothered by the allegations against CPAC chair Matt Schlapp. Matt is a good man, and I would let him grope my son if he wanted to."
Sebastian Gorka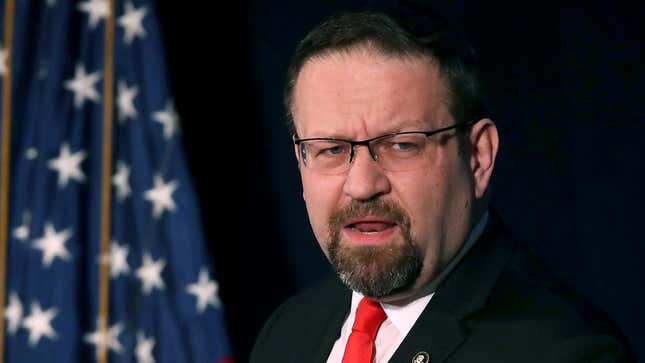 "Enough is enough. Everyone who was not born here must leave immediately. I'll go last, though."
Tulsi Gabbard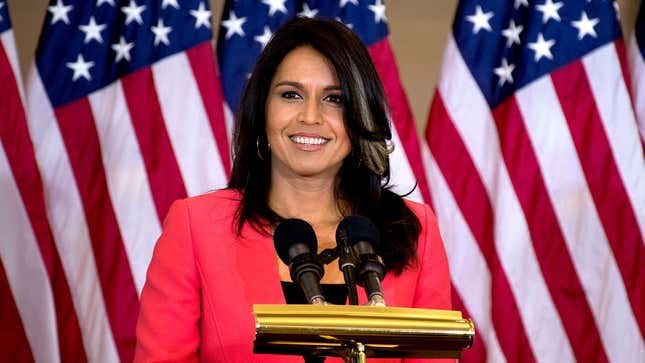 "I killed a guy with my car once. Or at least I think I did. Didn't check to see if he was still alive, but at the speed I was going…"
J.D. Vance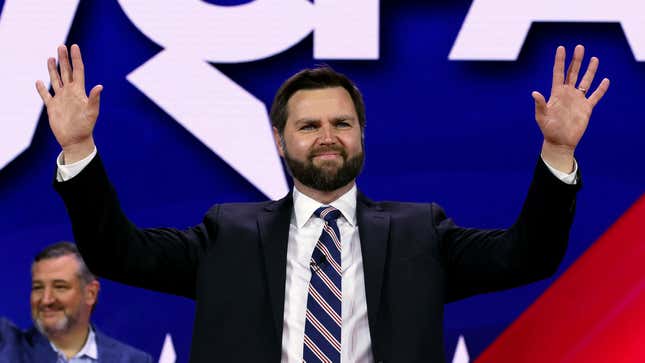 "My papa was an EBT card. My mama was a raccoon who swallowed a heroin needle."
Candace Owens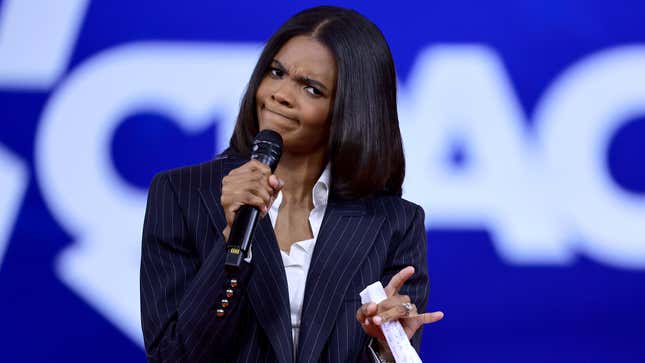 "If I could ask you all to please turn your cell phones off and stop calling the police on me for the remainder of my speech, I'd really appreciate it."
Mike Braun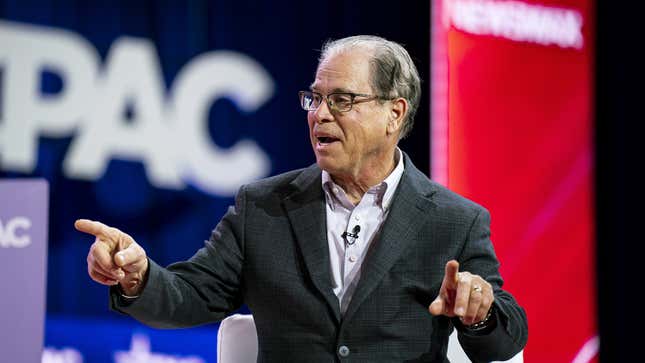 "Nobody fucks like Mike Braun."
Penny Nance, CEO Of The Concerned Women For America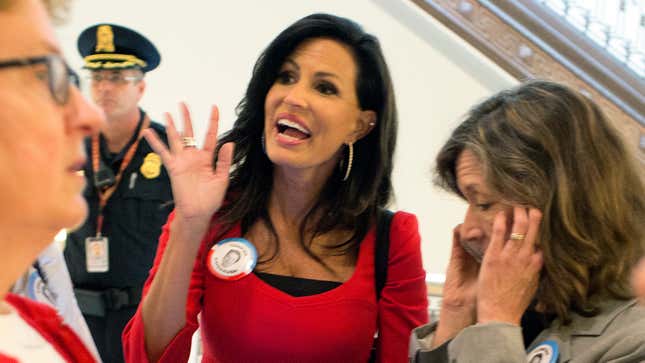 "Can we wrap this panel up early? I'm running late for my abortion."
Sean Spicer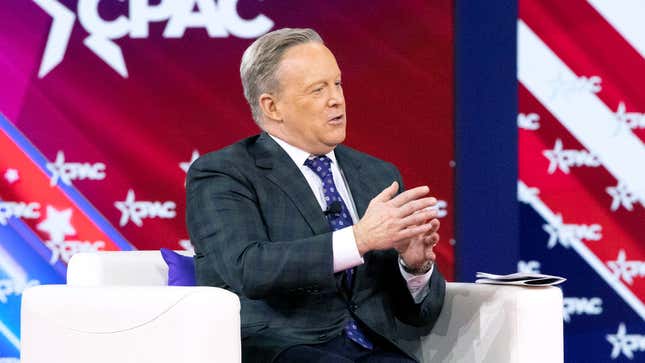 "I am here to request a wife. I have a wife, but I would like a second wife. There are many wife types here, and I am interested in a wifing."
Elise Stefanik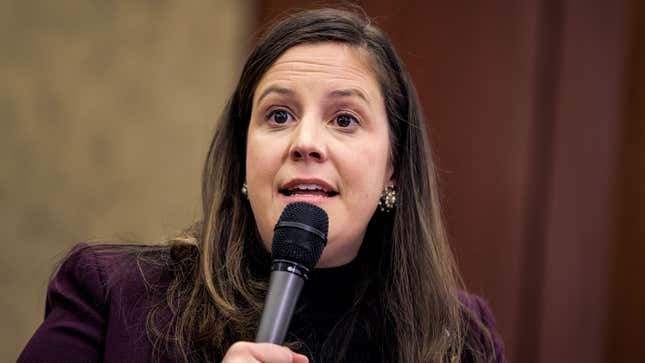 "All right, girls only get five seconds to talk, so I'll make this quick. Blacks and whites should be segregate—"
Erik Prince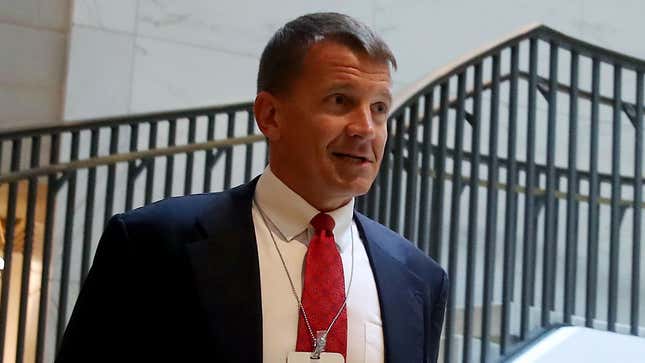 "We need to build up the Republican bench. I see a lot of young Republicans here who haven't even started a company of mercenaries who slaughtered unarmed Iraqis, and that needs to change."
Matt Gaetz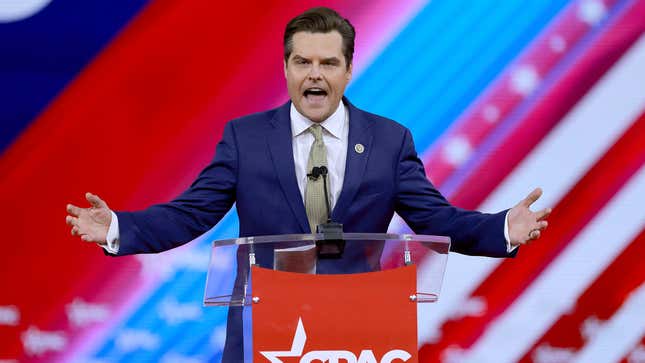 "For the parents in the crowd, the daycare is located in room 1506 at the downtown Marriott. Say you're a friend of Mr. Gaetz, if they ask."
Tommy Tuberville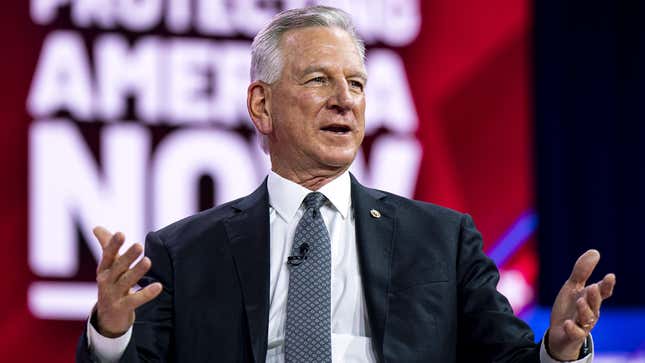 "Hello, Hollywood, and thank you for inviting me to the Oscars."
Kimberly Guilfoyle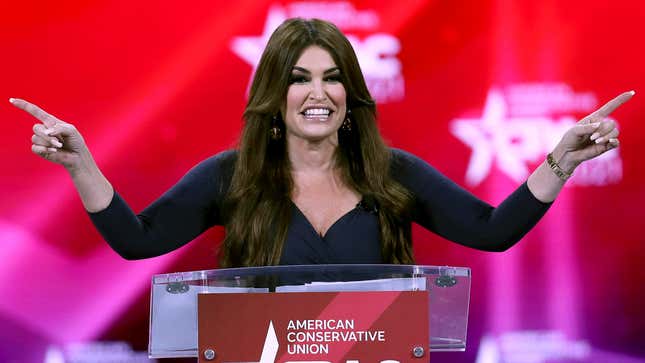 Diana Harshbarger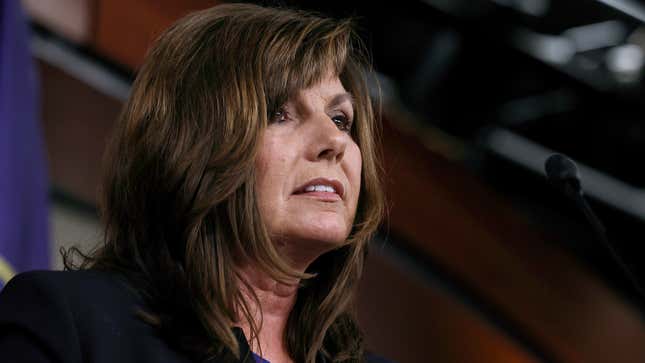 "[bellowed] Harshbarger."
Bathroom Attendant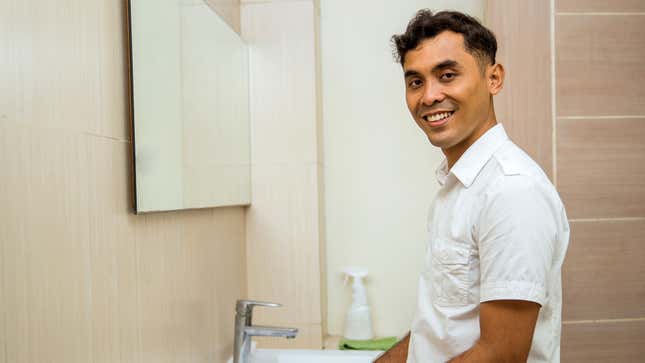 "Hold on, there, buddy. You have to check in at the genitals table for a wristband first."
Lauren Boebert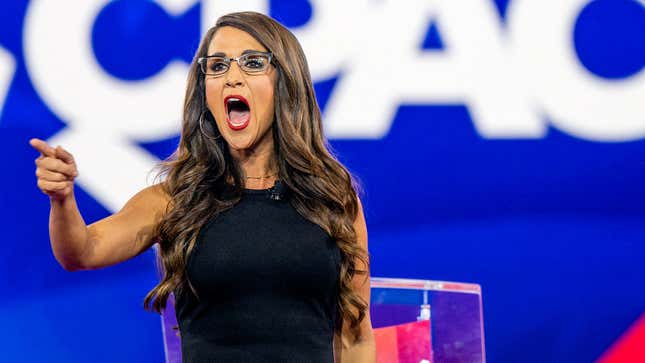 "Wow, a speaker at CPAC. Pretty incredible, right? Guess Freaky Lauren isn't such a freak after all, huh? All these important people seem to think I'm cool enough to talk at CPAC. Maybe everyone I knew growing up were the freaks? They're the freaks. Not me."
You've Made It This Far...