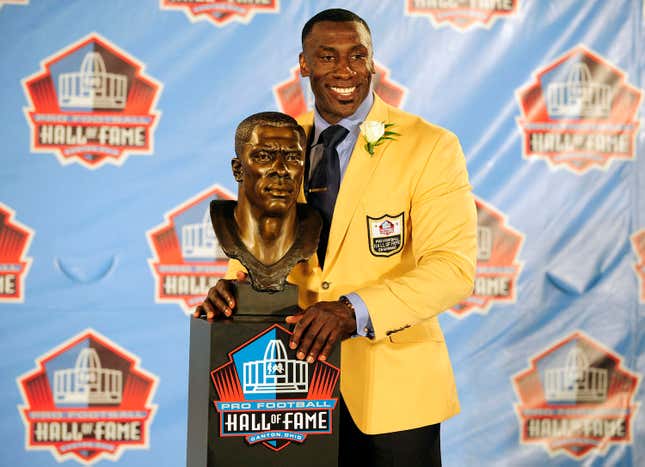 Last weekend, Shannon Sharpe's tribute to his brother and Deion Sanders' strange humility were two reminders of the heights that sports hall of fame speeches can reach. Some great quotes from others:
Barry Sanders: "I'm surprised I showed up to this too."
James Naismith: "Oh, wow, I'm in the Naismith Memorial Basketball Hall of Fame? No fucking shit."
Floyd Little: "I know you all just want to hear Jerry Rice and Emmitt Smith talk, so I'm going to leave right now and cry in the parking lot."
Mickey Mantle: "I practiced drunk. I played drunk. You're damn right I'll give this speech drunk!"
O.J. Simpson: "It's an honor knowing this is how people will remember me forever: O.J. Simpson, Hall of Fame running back."
John Madden: "…So then comes the cheese, and it's gotta be pepper jack, you just pile that on there then bake it in the oven for maybe five minutes, just long enough for the cheese to melt, and then comes the mayo…"
Jerry Rice: "…98…99…100. See, 100 push-ups, no problem. And I'll do 100 more—watch me! One! Two!"
This Week's Most Viral News: September 29, 2023