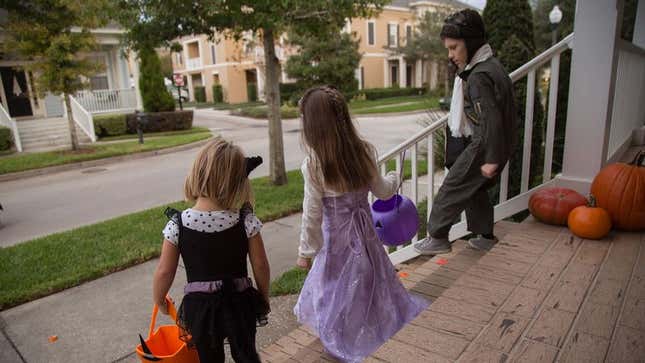 Here are the most popular Halloween costumes of 2016:
---
Pixar executive
---
Papier-mâché enthusiast
---
Pep Boys (Manny)
---
Something to inspire a thinkpiece on race and identity in America
---
Harley Quinn from the popular movie poster Suicide Squad
---
Calf-accentuating superhero
---
Pep Boys (Moe)
---
Submissive prop in elaborate couple costume
---
The ghost in the machine that is consciousness
---
INFJ
---
Pirate to some, gypsy to others
---
Physically and emotionally drained mother of three
---
A scarecrow. What? A scarecrow is fine. A classic. Not everything has to be a fucking work of art.
CDC Issues Dire Warning That Nick Cannon Is Feeling Horny
---
Pep Boys (Jack)