CHICAGO—Greek-born resident Anatole Pialoglou was again engrossed in Greek-language reading material, this time a newspaper, throughout his morning commute Monday, incredulous passengers on Chicago's Blue Line reported.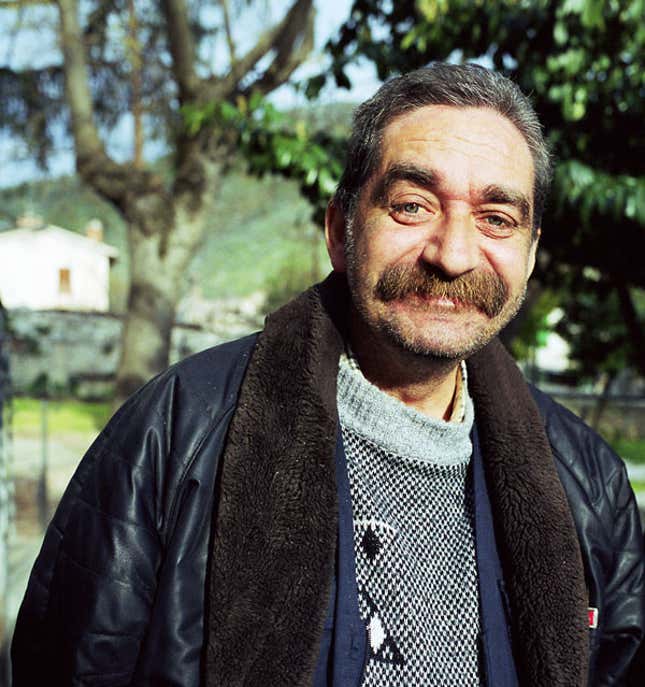 This Week's Most Viral News: September 29, 2023
"There goes Mr. Special Foreign Man again with his sophisticated foreign newspaper," asset-management analyst Tim Hollingsworth, 28, said after having to stand directly in front of the seated Greek and the incomprehensible text during rush hour. "He was sitting there quietly. I couldn't make out what it was, but it looked like he was reading a story about a murder or maybe an accident," Hollingsworth said of the Mediterranean, who appears to prefer the crime and political chaos of his own country to what is available in the U.S.
Eyewitnesses familiar with Pialoglou's discourteous literary leanings said the 53-year-old Thessaly native is almost always carrying a periodical or paperback composed of Greek letters they'd encountered previously only on college-campus fraternity houses.
"It was definitely Greek," said Amy Kissler, a dental assistant who was a passenger on this unexpected train ride through "Little Sparta."
Pialoglou is the manager at a small branch office of a Greek-owned commercial shipping company in which the primary language spoken among employees is not English, but Greek. Pialoglou prefers to have his newspaper—printed in far-off Athens—sent to the office via air mail, rather than spend the 50¢ necessary for the Chicago Tribune, read by thousands of English-speaking Americans every day, according to postal carrier RaVanne Cambridge.
"I know he can speak some English," Cambridge said. "I've talked to him a few times while he was signing for package deliveries."
The effort and money Pialoglou expends on a little news from the homeland, despite the fact that he has lived in the U.S. for over 20 years and has demonstrated a significant familiarity with written and conversational English, is extreme, according to some witnesses. On the rare occasion when Pialoglou does use the predominant tongue of his adopted country, they said, he utters it in monosyllabic, heavily accented tones that some described as "grunts."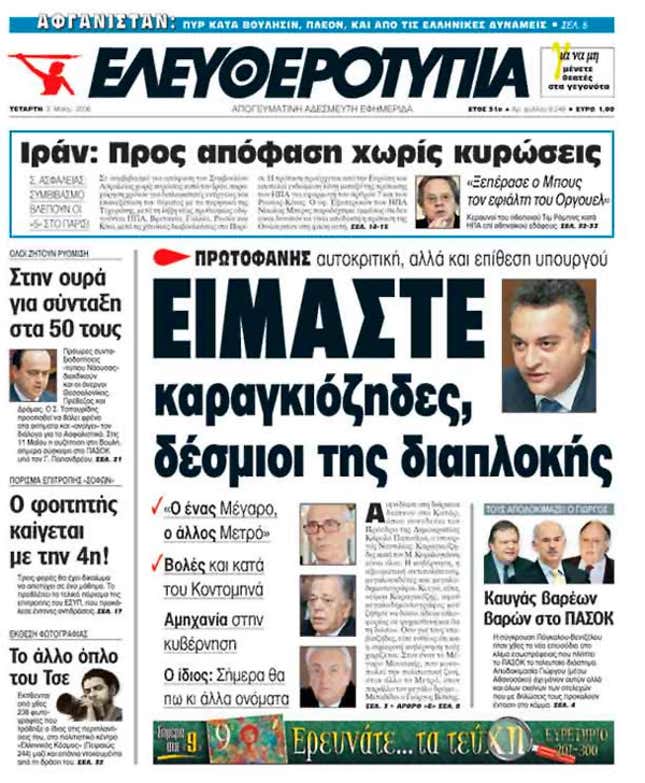 "He can be difficult to understand," said waitress Kathi Braithwaite, who often has to endure serving Pialoglou at a diner near his office. "Sometimes I wish I could speak Greek," she went on, implying that she would then find out whether he barks out his lunch orders in his mother tongue as rudely as he does in English.
Hollingsworth wondered if Pialoglou could perhaps join forces with the Hasidic Jew he occasionally encounters on the Brown Line train who pores obsessively over a small, foreign book. The pair might even consider starting a sick kind of reading group.
"It seems like he's only interested in reading material from Greece," Kissler said, curious why anyone would be interested in anything from a country that seems to churn out little more than plays about incest, where communists regularly win elections, and whose most memorable icon, Zorba, was not portrayed by a native.
In addition to reading expensive foreign-made newspapers, Pialoglou has allegedly never set foot in a Jewel-Osco supermarket or even a White Hen Pantry, insisting instead on the pungent cheese, bitter olives, and other obscure delicacies found in a small Greek shop in Chicago's Greektown neighborhood, where he also, not surprisingly, resides.
Asked for comment on his Hellenic habit, Pialoglou, despite a lengthy, emotional response, failed to shed much light on the subject.
"I find [unintelligible] lacking [unintelligible] shipping [string of rumbling epiglottals] European Union [long series of incoherent dipthongs] home," Pialoglou said.
Pialoglou was unable or unwilling to comprehend a follow-up question about his propensity for anal sex with hairy women.