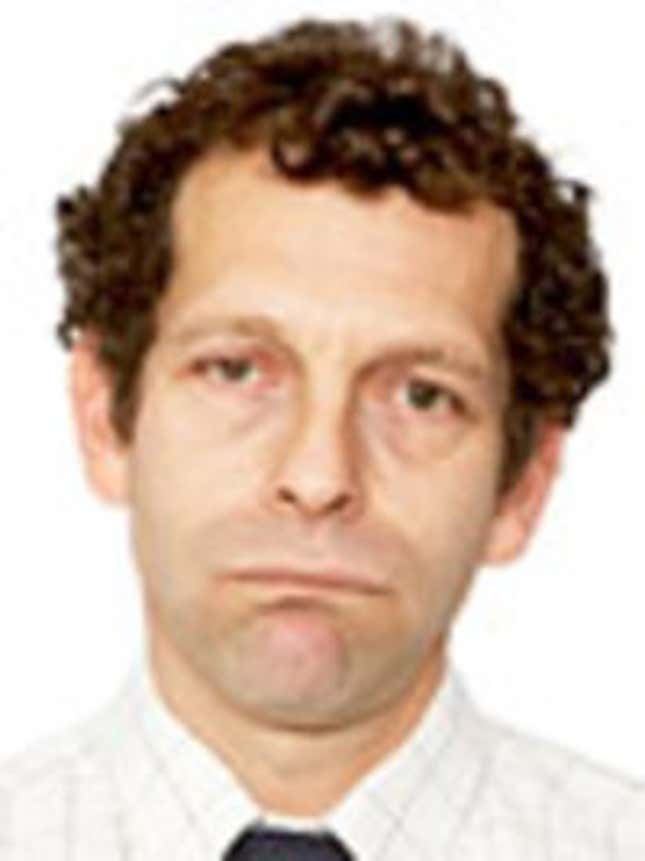 It's no secret our economy has reached the point that my eyelids…are drooping. Face…falling toward keyboard. Energy level…sinking fast, but cannot stop now! Must…keep…typing op-ed piece. Deadline…looming! Article due! Cannot allow…self to sleep…precious, precious sleep… until finished….
This Week's Most Viral News: September 29, 2023
Must…sustain…interest of reader. Must make…trenchant point…about sociopolitical and/or cultural topic. But what? What? Can't…focus thoughts. Unable to…to formulate thesis statement. But must! Must….
Ahh. Face on keyboard…nice. Little buttons…feel soothing against skin…. Wait! No! Cannot give up. Op-ed piece must be turned in!
Must grab attention… with deftly worded turn of phrase…Just need…opening sentence…that draws… reader in. Remember…journalism training: Use…active verbs! Make point quickly…then back up…with factual evidence and…thoroughgoing analysis that… concisely…and convincingly…illustrates….
Just a quick rest. Close eyes and pause briefly before continuing. Be in better shape to write op/ed if I rest eyes for just a second first… finish… in morning….
NO! What am I doing? Cannot…give in…to exhaustion! Must…keep typing…no matter what! Have to find strength… to move pinky finger…to reach "Return" button for next….paragraph break—
Did it!
Now…only a few hundred words…to go…Losing interest. Can almost feel…readers' attention…dwindling. Must…engage them… with lively, interesting anecdotal and factual evidence…proving validity of…editorial stance….
I…I….
Okay! Okay, I'm awake I'm awake I'm awake! Roll head around on neck. There we go. Smack self in face with palm of hand. That's it. Move around a bit, bounce up and down in chair. Bounce, bounce, bounce; bouncing up and down— Yeah! All right, here we go! Woo! Let's do this! Four hundred words, right now—fire them off! Four hundred words! Here they come like a Gatling gun:
In this time of national uncertainty, we would do well to remember the. The. The…As the economy continues its relentless slide into…er. The…the thing. The president. Umm…Iraq. The Federal Reserve… now more than ever…must look to the arena of….
…that is…the arena of….
Sleep. Sleep…blessed gift of the waters of the mythical river Lethe. Washing over me like an unstoppable tide of blissful oblivion. Sucking me under, into the realm of the unconscious, to dream of moonless, perfect darkness… snuggly warm blankets tucked under chin…soft, yielding pillows that know no newspaper, no assignments, no deadlines… nothing but…pure…unadulterated…quiet… …..
…drool on cheek…causing uncomfortable tickling sensation….huh? What? SNORT—
MMMBLEAARGH! Ack! Oh, no, NONONONONO! Doing it again! Mustn't let myself.
Can't keep…going. Fading—fading fast. Must…conserve…energy…by not typing out…inner monologue! Ellipses…repetitive and boring…triple-click sound of hitting period key…three times in row… hypnotic… Lulling me…into unconsciousness…like sweet lullaby…can't…stop it…slumber…sweet, sweet slumber…wrapping me in folds of inky black…typing abiilitiesd…starwrtinjkgt to faade…
This…op-ed…ridiculous…anyway. Must…stay…awake…. Have to…finish column! Job…depends on it
…boss….
…will fire….
… .
Bob Schloman was an editorial columnist from 2003 until 2008, reaching more than 5 million readers worldwide. This is his last column for this newspaper.