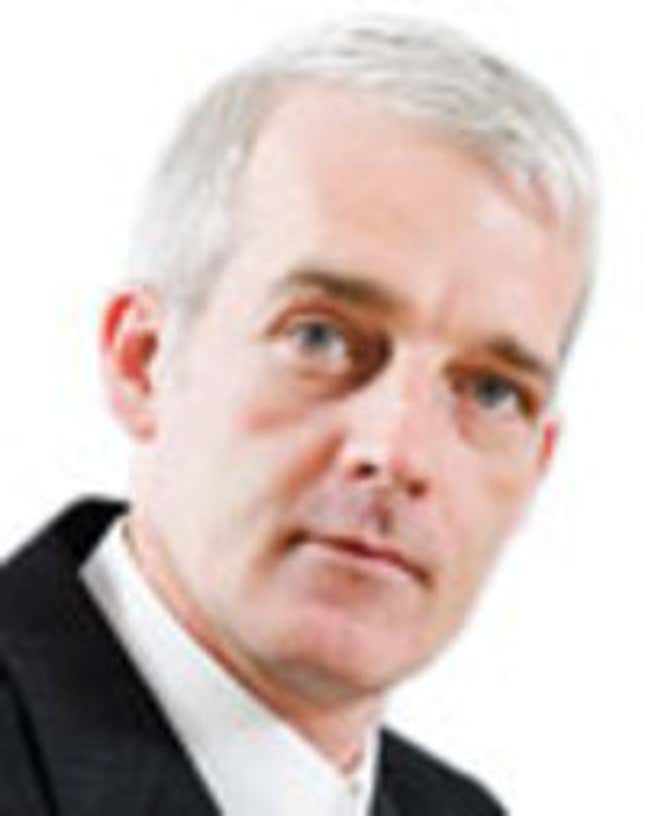 I guess you could say I've always been a status-conscious person. But I'm not one of these "to the manor born" types who, despite looking and talking like a regular human being, is actually one of an ancient race of lizard aliens residing on another plane of reality who have secretly controlled mankind since the dawn of time. However, that doesn't mean I can't still seek to improve my standing in the New World Order. Warm-blooded though I may be, I remain a viable candidate, and I firmly believe that, given the chance, my particular DNA would mix well with that of an advanced reptilian species bent on subsuming humans to its unknowable will.
This Week's Most Viral News: September 29, 2023
So I have ambition—why shouldn't I? The fact that I come from a long line of humans descended from higher apes shouldn't automatically preclude me from promotion within the hidden society that rules the Earth. My parents may have been homo sapiens, but that doesn't mean I don't want better for my children, and their children. And their children's reptilian–human children. After all, that's what America is all about.
I can trace my family tree back past the Mayflower to the reign of the hybrid reptoid female known to human annals as "Queen Elizabeth." It's a fairly impressive genetic legacy, yet I will always be looked down upon as "inferior" by those who slither across the real corridors of power.
Why? Because my bloodline—unlike that of the Bushes, Clintons, Rockefellers, and others whose names, were they revealed, would astound you—has never entered a shape-shifting, bloodsucking union with those shadowy reptile overlords. But I have plans for me and mine beyond mammalian servitude. The Blakely name deserves better!
I'm well aware that this is an honor few can expect to achieve. Finding a suitable mate with whom to start interbreeding among the lizard-men would undoubtedly be a step up the interdimensional social ladder for my family. And I know for a fact that my chromosomes are up to the task.
Just take a look at my pedigree: My father was a very successful banker. My grandmother was a musician of some note who wrote three piano concertos that are still performed today. And my great-great-uncle Tobias, God rest his monkey soul, invented a new type of industrial solvent, earning a small fortune at the turn of the 20th century, and solidifying our reputation as persons of significance. True, it wasn't a mind-control ray, or a high-energy anti-gravity propulsion device, but, considering that he lacked the inherent advantage of a hyper-advanced, overly rational, emotionless reptile brain, that's quite an accomplishment.
No doubt there are many people, descended from the vastly inferior genetic pool of primates, who would be envious of my standing in life. But power, wealth, and luxury are as nothing to me when I think of the shape-shifting reptile nobility who operate behind the scenes, pulling the strings, directing the human race hither and thither according to designs and calculations beyond our ken.
I want my children to be part of that. I want my DNA to be fused with the ruling cold-blooded super-race. Is that so wrong? For a man to want a better life for his offspring?
They say it's a dog-eat-dog world out there. But I know it's actually a lizard-alien-eat-human-baby world, and I'm prepared to do whatever it takes to be part of their invisible ranks. It may not be easy, but sacrifices must be made to get what you want, and social standing comes first, even if must be earned by drinking the blood of infants.
I only hope the power players in the Draconian Galaxy see my merit, and accept me. I would do your lizard-people proud.