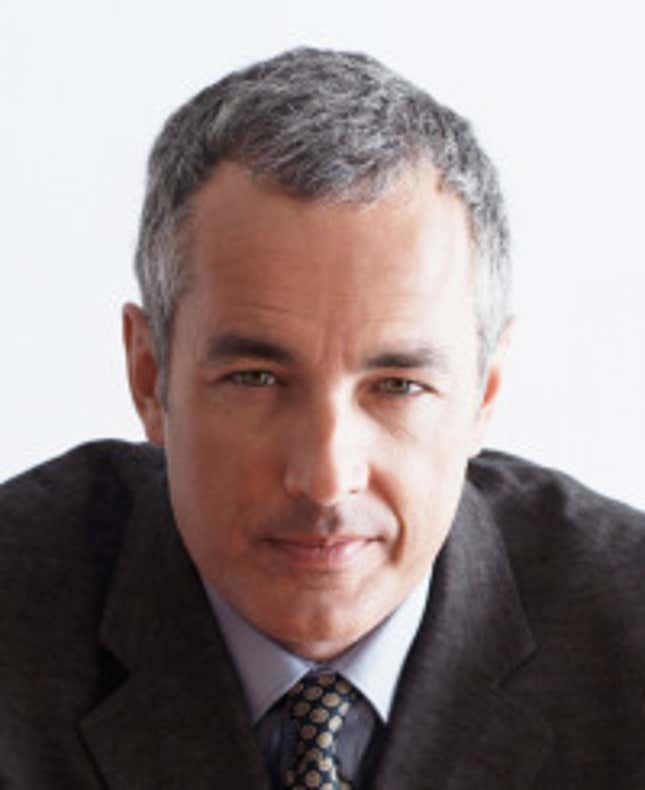 In 1896, 12-year-old Dietrich Konrad Mueller came through Ellis Island with 50 cents in his pocket and a belief in the American dream. A decade later, in a Lower East Side storefront, he opened Mueller Dry Goods, the company he would operate for the next 48 years. Today, it's a Fortune 500 multinational corporation, and the same simple philosophy upon which my great-grandfather built it—quality, fairness, and a commitment to the customer—has absolutely nothing to do with how we conduct our business.
Jimmy Carter Becomes World's Heaviest Man At 850 Pounds
In fact, my great-grandfather's ideals, and the high standards he believed to be the cornerstone of this company, literally never come up in our business meetings. Ever.
You see, Dietrich was adamant that Mueller Dry Goods be not just a company, but a symbol for what a company could become if it conducted itself honorably and wasn't constantly beholden to the bottom line. These ideas, along with the ridiculous crap he said about not treating your employees like commodities, were abandoned in the early 1980s and, to tell you the truth, we don't miss them.
We're very, very profitable now.
One could say this company was built on tradition—a set of values systematically phased out the second my great-grandfather died. Insisting on customer satisfaction and transparent, responsible business practices were the simple, homespun principles that Dietrich passed on to my grandfather, who in turn passed them on to my father, who told me that the family's "touchy-feely" style of business management was counterintuitive and that if we didn't start cooking the books soon, goodbye to corporate jets and massive year-end bonuses.
A lot of people don't know this, but Dietrich Mueller's portrait still hangs in this very office. Somewhere. I'm not sure where. In fact, it might have gotten thrown out when we moved a couple years ago.
Integrity, citizenship, and a commitment to future generations are just some of the basic human virtues that Dietrich stood for and that we discarded years ago in favor of maximizing profit while remaining within a hairsbreadth of the letter of the law. And that's when we're not dictating new legislation to the congressmen we've installed.
My great-grandfather was truly involved in every aspect of the business. He spent time on the factory floor talking to his employees, which I consider to be a total waste of time. First off, I don't know any of our employees' names, and even if I did, I'm certainly not flying out to China just to talk to them. Dietrich believed in his company's products and worked hard to ensure the highest level of craftsmanship. Personally, I don't even know what we make anymore. I actually have no idea what a dry good is; we mostly buy debt and acquire smaller companies to raid the employees' pension funds. Dietrich only used quality materials, even if that meant the cost of production remained high. Ha!
I guess the only one of my great-grandfather's philosophies we still abide by is his idea that a business should give back to the community. That's why we started the DKM Group Kids' Foundation. It's for cripples or retards or something, and it's basically just a PR ploy and a way for us to move money around come tax time.
I remember speaking at our first shareholders' meeting. I told the group of men and women seated before me that I stood on the shoulders of a giant whose antiquated business goals would have sunk this company, so thank God he died. And then I said this company is still rooted in my great-grandfather's simple philosophy that "if you take the time to help your neighbor, or if your fellow man needs some help…something about help." I don't really know. Everyone was laughing pretty hard when I got to the "fellow man" part.
In the end, my great-grandfather left us some things that are still with us to this day: his initials, and that's about it. So whenever DKM shatters a small town's primary employer or poisons a third-world watershed, I pause to reflect that it's only possible thanks to one humble immigrant who, if he showed up at the office today, would throw a tantrum upon seeing what his business has become. And then I would calmly call security to escort him out of the building.