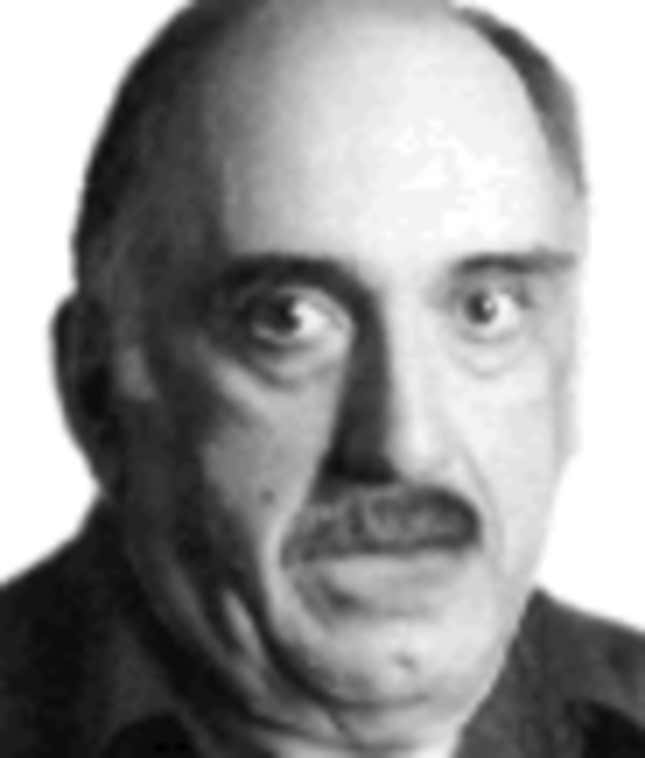 All the time, I catch people bellyachin' about the economy and how they're having trouble finding a job. Well you can bet I give them an earful, and how! "If there's so much trouble out there finding a job," I say, "then how come I can't find no one to work my hot dog cart?"
This Week's Most Viral News: June 9, 2023
See, let me explain. Things were going fine up until five or six months ago. Before that, it was just me and Sal. That's short for salami. Nah, I'm just yankin' your chain. It's really short for Salvatore. I tell that joke to everybody when I first meet them. So anyway, Sal, my own brother, comes up to me, it musta been November, and says he wants out.
I was dumbfounded! As near as I can figure, it must have been that brush with those hoods. See, this one time, I left the cart to go to the little boy's room. Those punks knew not to mess with old Charley! But Sal, he had a soft spot. He likes kids. He and Julie are trying to get some of their own, but there's a small problem—not enough soldiers to go ashore, if you catch my drift. I think that's because he smoked Mary Jane when he went to that two-year college, and that messed with his chromosomes. It's all genes these days. But I'm losing my story.
So anyway, I go to take a leak and these punks, they come up and start rocking the cart back and forth with Sal still in it. He gets some hot water spilled on his chest and legs and in between. So when I get back, there's all these kids around the cart picking up straws and pickles, and Sal's hollerin' up a storm. What a mess!
That brings us to now. The other day I'm leaning over the ice chest to get a Grape Fanta. The damned lid closes on my neck and it locks up on one side. I'm sitting with my head in the ice chest, and I can't reach the darn lock. Not only that, but the door to the cart was locked from the inside so no one could get in that way!
Fortunately, my brother Sal stopped by to see how it was going, and he climbed through the window to let me out. Besides that, business has been pretty good since I started wearing lederhosen and selling hot pretzels.
I got a little money stored away, so I'm thinking about buying a Sno-Cone machine. Only I can't, because if I ever turn around to make a Sno-Cone, that's when I got people taking extra condiments! Now, you may think, "What's a pickle to Charley? He's not going to miss one little pickle!" But then it don't stop just there. I got people taking straws, napkins. I go crazy trying to keep them stocked!
So this guy comes up to me the other day, real good customer, always got two dogs with heavy relish. Good kid, but not so top-heavy. He says he's interested in the job, and would I hire him? I say sure— here's an apron! Then he asks what he gets for benefits. I say all the hot dogs he can eat. Now are you going to put on the apron or are you just going to look at it maybe?
So he's standing there looking at it. I say, "Hey, these dogs ain't gettin' any hotter!" He's looking deep in thought, but maybe the conductor on his train of thought needs a shave. Then he says he's not interested after all, and he leaves. I haven't seen him since then. Maybe then he's not so dumb, 'cause I'll smack him if I see him again!
So that's why I need a new guy! If you want a job I'll give you a job, if you're careful and on time. And stay away if you're a smart aleck! If there's one thing I hate, it's a smart aleck!