WASHINGTON—Citing a general feeling that it has been a while since one last occurred, the FBI warned Monday that the nation should prepare for the possibility of some kind of crazy, cult-related mass suicide.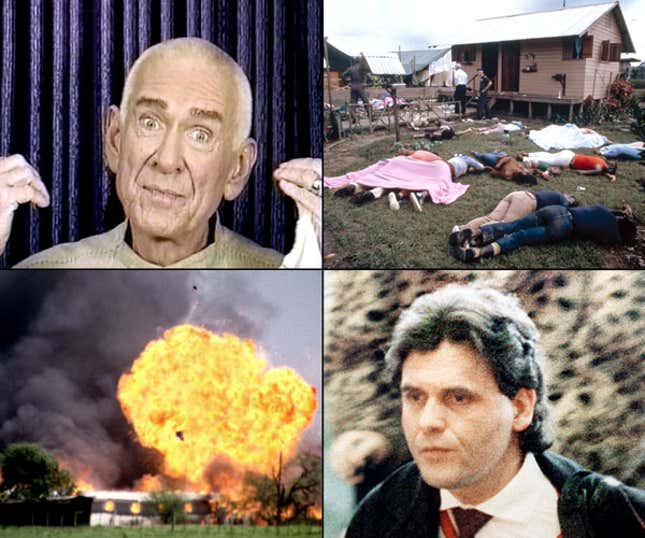 This Week's Most Viral News: September 22, 2023
"It is our opinion that members of a fringe organization somewhere in the United States will more than likely engage in a sizable group suicide very soon," FBI director Robert Mueller told reporters at an early morning press conference. "I mean, can you believe we've gone this long without one? It's been what—10, 12 years? Too long. You just know some charismatic nutjob's planning something totally insane that's gonna be like, 'Whoa. Those people are nuts.' Right?"
Mueller explained that the act could be carried out by an isolated sect that sees itself as the victim of a government conspiracy, or perhaps a religious movement wanting its members to cleanse their souls prior to a significant astronomical event. Whatever the circumstances, he warned, all Americans should steel themselves for the grisly details of "a big group of weirdos knocking themselves off in a bizarre, ritualistic fashion."
While the FBI offered few specifics on how the suicides are likely to take place, it did not rule out the possibility of cult members ingesting cyanide at the behest of their leaders, engaging in self-immolation, or "just chopping their balls off or whatever."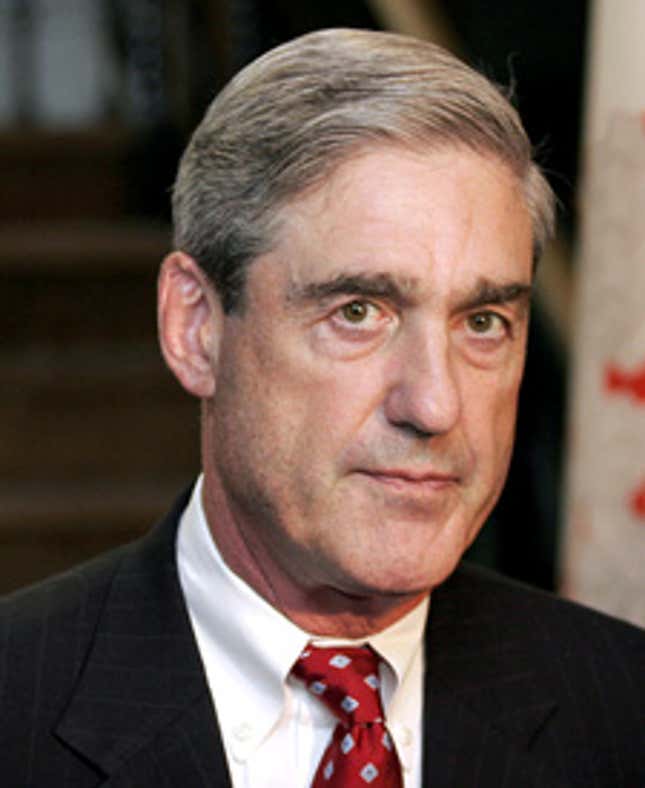 "At this time, we lack any hard evidence on the likelihood of this phenomenon," said psychologist Mike Sacks, author of the recent book A Huge Cult Suicide: Any Day Now, For Sure. "But what we're primarily working from is this gut sensation that we're gonna turn on the news some day soon and hear about a bunch of guys dressing up in matching jumpsuits, lying on the ground in a circle formation, and just wiping themselves out in spectacular fashion."
"Could even be tomorrow if there are meteor showers or something," Sacks added. "These freaks love that shit."
According to the Justice Department, state and local law enforcement agencies have been placed on high alert and informed that, before long, they can expect to stumble across the mutilated—or perhaps perfectly preserved—corpses of anywhere between a dozen and several hundred cult members.
†When asked to define what would constitute a major cult suicide, federal officials confirmed that a protracted and confusing siege ending with embattled separatists barricading themselves inside a compound and dying under mysterious circumstances would "definitely" count.
"Oh, absolutely, yes," Attorney General Eric Holder said in a telephone interview. "Because, really, that's basically like suicide, you know? If a group engages in a standoff with federal agents over its right to stockpile illegal weapons or forcibly marry children, sure, we could easily chalk that up as a cult suicide, no problem."
On Monday afternoon, cult researchers and specialists issued a press release declaring that the threat of a major ritual death event is now so high they have reset the National Mass Suicide Clock to 11:59 p.m.
"We know there are cults out there somewhere, so it's not a question of if, but when," said Mueller, concluding his remarks to reporters. "If I were a magnetic, demented guru with a thirst for power and teenage girls, what I would do is organize a parish of desperate, unemployed locals in, say, Pocatello, ID; rent a condo; and convince them all to swallow a handful of sedatives, tie a plastic bag around their heads, and leave behind their earthly forms in order to ascend to star HD 129893 before the next penumbral lunar eclipse. It's fast, it's simple, and it might even solve a lot of their problems."
Added Mueller, "Just something to think about."