'Oh My God, We All Have To Go Get Heinekens Now,' Populace Says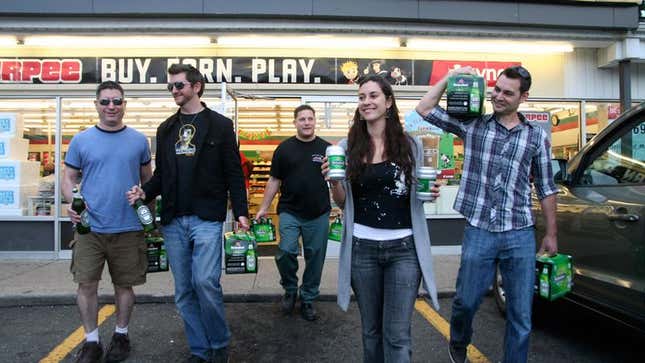 Edgelords Explain Why They Love Elon Musk
CHICAGO—Americans everywhere are going wild over the latest commercial for Heineken beer, an ad so appealing it is being referred to as "the coolest thing ever" and prompting nearly everyone who sees it to want to rush out and buy a bunch of Heinekens immediately.
"Oh my God, did you see those people in the commercial drinking those Heinekens?" one typical American, 33- year-old Chicago resident James K. Olloway, asked Thursday. "They were having so much fun! Maybe if I get some Heinekens I can have good times at the same level they do. In fact, I'm going to go out and get some right now."
"Daaaaaamn!" he added.
Though a majority of consumers report they usually "just zone out" during commercials, this 30-second spot has left its viewers completely captivated, perhaps because the music, the lighting, and the happy people enjoying their Heinekens are things no one has previously witnessed on TV.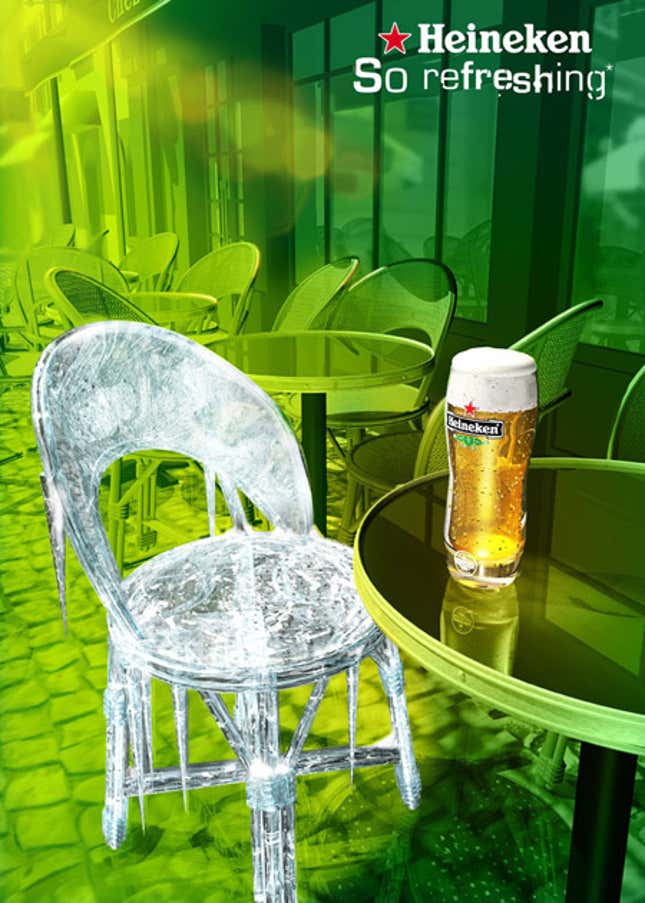 "Nothing like this has ever aired on television before," Harvard media professor James Cauldon said.
Americans from coast-to-coast agree Heineken's latest ad, which features a variety of demographically diverse 21- to 35-year-old men and women drinking Heinekens at a bar, is the best thing that has been broadcast, ever. Citing everything from the décor of the bar to the clothes the customers are wearing to the sweet footage of the beer itself pouring into glasses, the populace claims never to have experienced anything so overwhelmingly hip.
"The sound that it makes when you open it—that exciting 'whoosh'—can only come from the coolest beer of all time," said Lincoln, NE resident Seth Thompson, 26. "I've got to get me one of those refrigerators that blows out foggy cold air when you open it because it's keeping the beer so cold and refreshing. Man, those dry ice fumes are awesome-looking."
"Did you see those shirts those guys were wearing?" Bob Gregory of Pensacola, FL asked. "I've got to get some shirts like that and go out and drink some Heinekens when I wear them."
With Heineken sales soaring through the roof, taverns are struggling to keep up with the demand.
"We're bone dry right now as far as Heinekens are concerned," said Bill Jenkins, a Philadelphia tavern owner who hopes a new shipment of Heineken beer arrives quickly. "But you should have been here last night! Everyone was hanging out, drinking Heinekens, having the time of their lives just like in the commercial. And every time the ad came on the bar's TV, they would all start cheering and order another round of Heinekens."
According to a survey, Heineken and its inherent coolness is 100 percent responsible for the recent nationwide uptick in fun, and nearly all Americans of legal drinking age expect this weekend to be "the party of the century," as long as there's enough Heineken to go around.
Some, however, expressed fears that the festive mood may be killed by non-Heineken- related products or advertising.
"You look at those other beers, and compared to this commercial, they're just jokes," said Sandra Thomasin, a 23-year-old from Portland, ME. "This is a lifestyle, not a beer. What, two people relaxing on beach? Please. Don't insult my intelligence."
"I've got to get some mixed-race friends!" Fred Galloway of Charleston, SC said. "And I've got to get a tan. I mean, I'm pretty tan, but not as tan as those guys in the commercial. Nobody is as tan as they are. Those guys are awesome!"
"And what do they drink? Heineken," he added. "I rest my case."