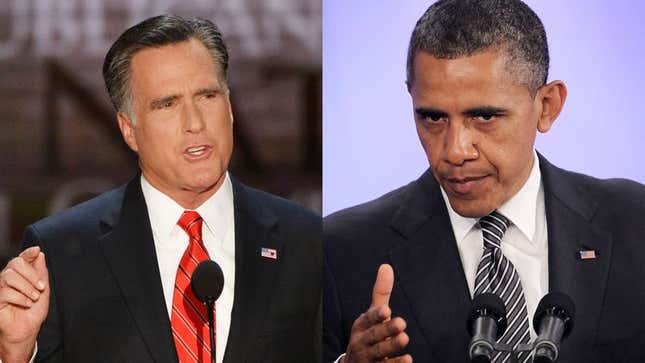 WASHINGTON—According to sources throughout the nation, the U.S. populace is clamoring today for more news articles about how a candidate's body language can affect the outcome of a presidential debate.
This Week's Most Viral News: September 22, 2023
Americans confirmed that even after reading numerous online posts, watching multiple news stories, and listening to communication expert after communication expert talk about the topic on television, they still aren't quite sure if body language is an important factor during debates and, if it is, to what degree.
"If a presidential candidate sighs during a debate, is that good or bad?" said office manager April Cook, adding that she feels as though media outlets like CNN, Forbes, and every cable and network news program in the country should generate "at least 10 times as many" body language stories as they are currently producing. "Could bad body language affect voters' perception of the candidates? Does it help, during a debate, to appear presidential? I've read 300 articles about George Bush checking his watch during a 1992 debate. Should he not have done that because it made him look disengaged? I simply won't know until I read more about it."
"Much, much more," she added. "Also, 4,000 articles about smirking is not nearly enough."
According to a recent Rasmussen poll, 45 percent of Americans said they want more coverage of body language because they aren't quite certain if what the candidates don't say is every bit as important as what they do say. Thirty-five percent said they want five times as many stories explaining how body language could in fact be the deciding factor in the debate. And 20 percent said that, after nearly 1,200 identical pieces of news content, they still don't know if looking natural on television is a positive or a negative for a candidate.
Nearly 100 percent of poll respondents said they hoped the media was just withholding the majority of its body language stories for later on today.
"Personally, I need to know if every little facial tick and arm movement will be scrutinized tonight," 34-year-old Baltimore resident Nathan Lawson said. "The Los Angeles Times, CBS News, NBC News, The Boston Globe, Reuters, the Associated Press, NPR, the Chicago Tribune, Fox News, The Wall Street Journal, Politico, The Daily Beast, The Huffington Post, Bloomberg, and Time magazine have all said that it will be numerous times. But that's not enough."
"My desire for pre-debate body language stories will not be sated until I see at least 12 dozen more articles that compare and contrast how Obama and Romney look when they listen," he added.
At press time, The New York Times just released a diagram of Obama's signature hand gestures, much to the relief of the antsy populace.