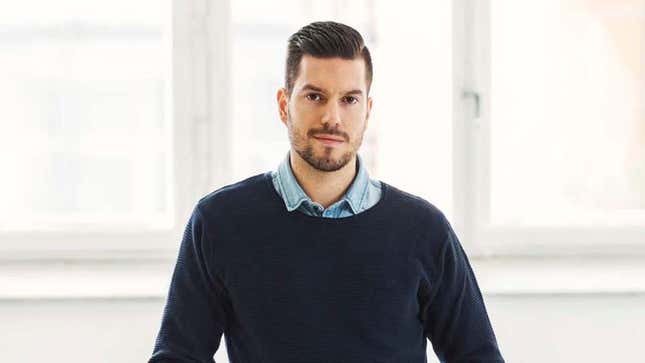 SAN FRANCISCO—Explaining how their company was poised to usher in a bold new era of innovation, founders of local startup Intuihub told reporters Wednesday that their mission is to explore the intersection of technology and another thing.

"When you look at where the world is going right now, it just makes a lot of sense to take cutting-edge technology and incorporate it into this other thing," said Intuihub co-founder Martin Fiske, who explained that the other thing will be modernized and streamlined once it is integrated with the latest technological breakthroughs. "We're looking out at an exciting new frontier, one in which technology will be used to push the boundaries of what the other thing is capable of."
"And we believe there's no limit to what we can accomplish when we take technology and the other thing and put them together," Fiske added.
Intuihub will reportedly employ groundbreaking advancements in technology to take the other thing in a variety of new and intriguing directions, including some directions, company officials promised, that have never before been imagined. According to the startup's founders, their work will forever change the way people think about and interact with the thing.
Fiske, who reportedly began his career working solely with the other thing but soon realized that adding technology to what he was doing would "open amazing new doors for the thing," told reporters that his company has an incredible opportunity to revolutionize both technology and the other thing. Five years from now, he said, the thing is likely to be completely unrecognizable by today's standards.
He pointed out that Intuihub is already disrupting the entire landscape by using technology to make the other thing more accessible and convenient.
"Technology is evolving, and the other thing needs to evolve along with it," said Fiske, noting that no other company focusing on the other thing is using technology the way Intuihub is. "The synergy between technology and this thing will be so strong that when the two come together, they may actually create a third thing, one that we believe could be truly world-altering."
After describing their plans to launch a revolution that will change the lives of millions for the better, Intuihub founders confirmed they were also interested in partnering with brands to create more personalized experiences for the thing's consumers.