TOKYO—Television watching became even more convenient this week with Sony's introduction of a new remote-controlled remote control.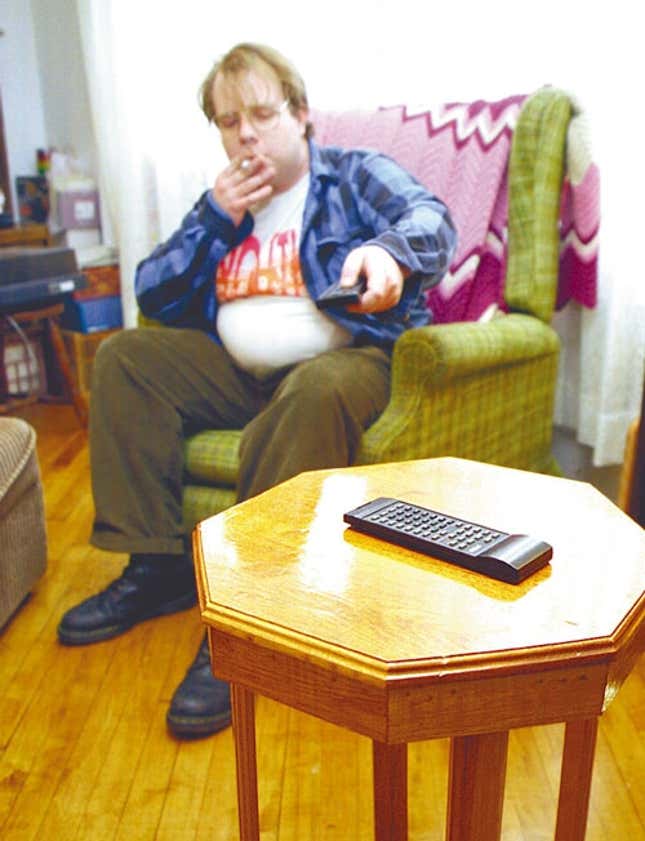 The new device, which can be controlled via remote control through the use of a second remote control unit, will replace older models that needed to be held in the hand to be operable.
"Constantly leaning forward to pick up the remote control from the coffee table is a tiresome, cumbersome chore that will soon be a thing of the past," Sony director of product development Dan Ninomiya said. "These new remotes, should they be left on the coffee table or in some other barely-hard-to-reach place, will not need to be picked up and actually pointed at the screen in order to work."
The new remote control—along with the additional remote it is designed to control—will soon come standard with all Sony televisions, allowing viewers to remain "more immobile, more stationary, and more physically inert than ever before."
G/O Media may get a commission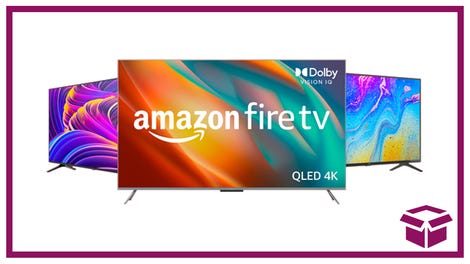 Ooh. stunning.
New Amazon Fire TVs
"Imagine a remote control capable of switching channels on your television right from its spot on the table, one that requires no clumsy fumbling about with the hands to operate," Ninomiya said. "Well, that bold, inactive future is here."
The Sony remote-controlled remote control, or RCRC, also puts an end to worries about losing the remote in the couch.
"The RCRC works from anywhere in the room, even deep inside a hide-a-bed sofa," a Sony press release read. "This puts an end to distracting remote searches, frustrating lifting and stacking of cushions, as well as eventual cushion replacement after retrieval, an annoying task that can sometimes result in missed programming and, in some cases, serious waste of valuable television-viewing time."
As an added convenience, in the event that the RCRC itself is accidentally placed in a less-than-immediately-accessible spot, it will come with an additional third remote control.
"Should the second remote end up under a magazine or newspaper, the third remote will still be capable of controlling the second remote, enabling the second remote to change channels on the first one, and ultimately the television itself, with just the touch of a button," Sony spokesperson Rich Hervey explained. "Regardless of the location of the remote control unit, the ease and comfort of remote-control television viewing will be assured."
To ensure that the third remote is not lost as well, it will come with a handy adhesive pad affixing it to the owner's forehead at all times. Or, in the case of more expensive models, it be implanted directly within the sinus passages of the user.
"This," Hervey said, "will make the loss of the third remote control a possibility that is, at most, remote."
Home entertainment industry insiders predict that the new RCRCs will be hugely successful.
"These things are fantastic," said Seated Viewing Magazine editor Ted Kohrs at a recent Las Vegas trade show demonstrating the new product. "I've been here all morning and my heart's only beaten six times!"
It is believed that the new Sony remote may prove even more popular than competitor Toshiba's new Pepsinjection intravenous soda-drip televisions as the hot home entertainment item for 1997.