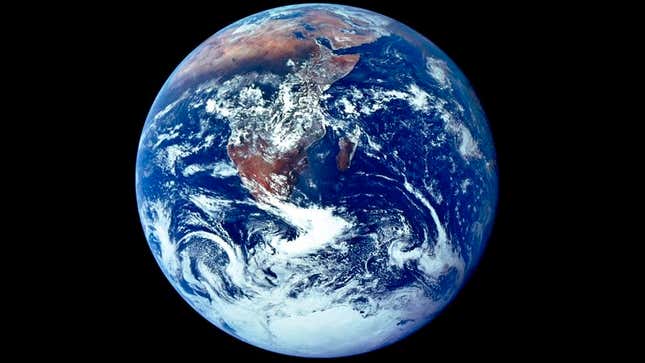 CHAPEL HILL, NC—A comprehensive report released this week by researchers at the University of North Carolina confirmed widely held assumptions that you are the most significant and interesting person currently inhabiting the earth.
Drawing from the results of a six-year study that carefully analyzed thousands of hours of your actions and conversations, the 220-page report concluded that your ideas and opinions far surpass those of the other 7.1 billion people on the planet in terms of substance, depth, and general importance to the world.
"Throughout our study, we found clear and overwhelming evidence that you are not only the most compelling member of the human race, but also the most important, and by a wide margin," said the study's lead author Samuel Lerman, who noted that you are also far more noteworthy than all individuals who have ever previously existed in human history. "There is a statistically significant gap between what you and the rest of humanity have to offer in terms of wit, charm, intelligence, creativity, and observational ability. Indeed, we found that the dynamic nature of your personality is of immeasurable value to society."
"Our findings also confirm that your insights on everything from politics to entertainment to social issues to religion are the most notable and well-thought-out," continued Lerman, adding that your viewpoints roundly trump the countless competing beliefs offered by the rest of the world's population. "You are, in short, the only person who matters. The rest of us do not matter."
G/O Media may get a commission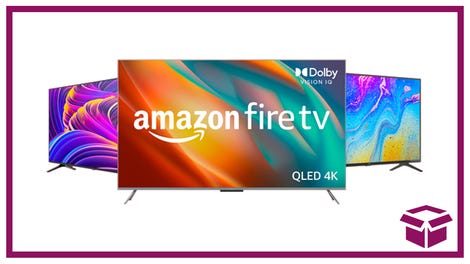 Ooh. stunning.
New Amazon Fire TVs
The report stated that people crave to hear from you at all times, asserting that your thoughts are the most profound, your stories the most gripping, and your approval the most desired. The study also demonstrated that no one else alive today has anything as perceptive and as consequential to say as you do, with researchers noting that when you choose to speak you are exceedingly captivating and enjoyable to listen to in a way that no other human being could ever approach.
Furthermore, clinical observations showed that when you are not around, conversations among others invariably revert to speculation about what you are currently doing and what you would say about the discussion at hand. The report also confirmed that your words serve as a highly desired and desperately needed reprieve from the monotony and meaninglessness of what everyone else has to say.
You are the center of everything, the report added.
"We found that what other people think or experience is completely irrelevant when compared to even the most minor thoughts and experiences in your everyday life," said Lerman, noting that only the things you see, do, say, and learn have any significance at all. "The data clearly show that your feelings are the most authentic, your experiences are the richest, and your perspectives are the most unique. Frankly, the world only wants to hear about you and your life and nothing else. Indeed, that's what we all long for at every moment."
The sociologist affirmed that all other humans on earth define their lives largely in relation to you and your existence, and reiterated the report's recommendation that you continue to make your views and ideas known as loudly and frequently as possible to eliminate any lingering doubts among the global populace regarding your supreme importance.
"The evidence conclusively shows that you, and you alone, provide meaning to everyone else in your workplace, your social network, and your family, as well as to all the strangers that you interact with only momentarily each day," said Lerman, who highlighted data indicating that others' sense of fulfillment is derived solely from the opportunity to work, live, and exist alongside you. "Without you, these groups and individuals—as well as society in general—would just drift aimlessly, feeling empty and incomplete."
Lerman went on to state that you were and have always been the primary figure on the planet, noting that the worth and merit of every person, institution, and cultural phenomenon on earth hinged wholly on your personal perceptions and judgments about them.
"Our research definitively proves that when you go to sleep each night, the world's entire narrative stops, and that it then restarts again as soon as you wake up," Lerman said. "And according to our findings, when you die, all of this—the whole universe and everything in it—will end."
"It is scientifically indisputable that you are the single most important and fundamental being in existence," Lerman added. "You are commensurate with the sun, the moon, the stars. In fact, you are the sum of all of these and more."
The report summarized its results by concluding, "You, you, you, you."