DALLAS—A controversial new book about the assassination of President John F. Kennedy has raised questions not about the role of a lone gunman or a conspiracy of shooters, but about whether the late president was even even shot at all.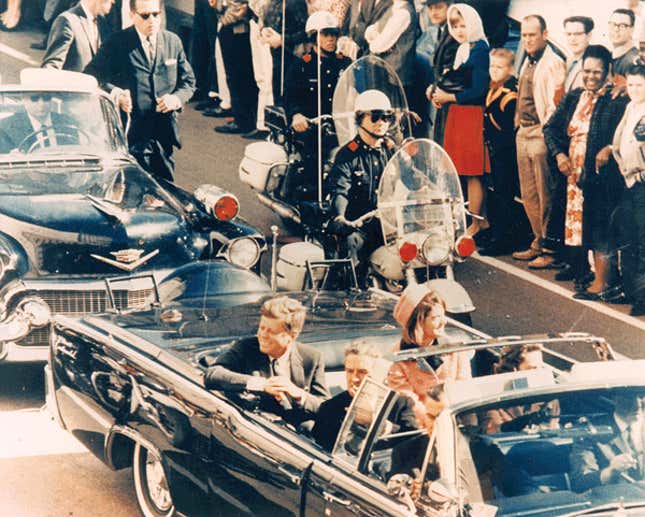 This Week's Most Viral News: September 22, 2023
While the book, Outside the Crosshairs, does not dispute the fact that a massive portion of Kennedy's skull was separated from his head during the 1963 Dallas visit, it maintains that the president suffered fatal explosive- cranial trauma through means completely unrelated to gunshots.
"Certainly extreme force was involved in this tragic death," said Dr. Horace Musashi, the book's author and a professor of computer science at Mount Union College in Alliance, OH. "However, none of the available photographs or recorded footage provides even a shred of evidence that an actual bullet did anything to Kennedy's body. As scientists, therefore, we must consider all other possibilities, no matter how much they challenge the status quo."
Musashi himself favors an explanation known as the single-massive-spike-in-blood-pressure theory.
After 11 years of painstaking research, Musashi uncovered testimony from anonymous eyewitnesses who claimed that unopened packets of duck sauce and soy sauce were hastily removed from Air Force One after the assassination. According to the book's findings, the extremely high levels of monosodium glutamate combined with the stress of mediating an intense international ballistic-missile crisis caused Kennedy's systolic pressure to mount to the point where the right rear quarter of his cranium "shot clean off."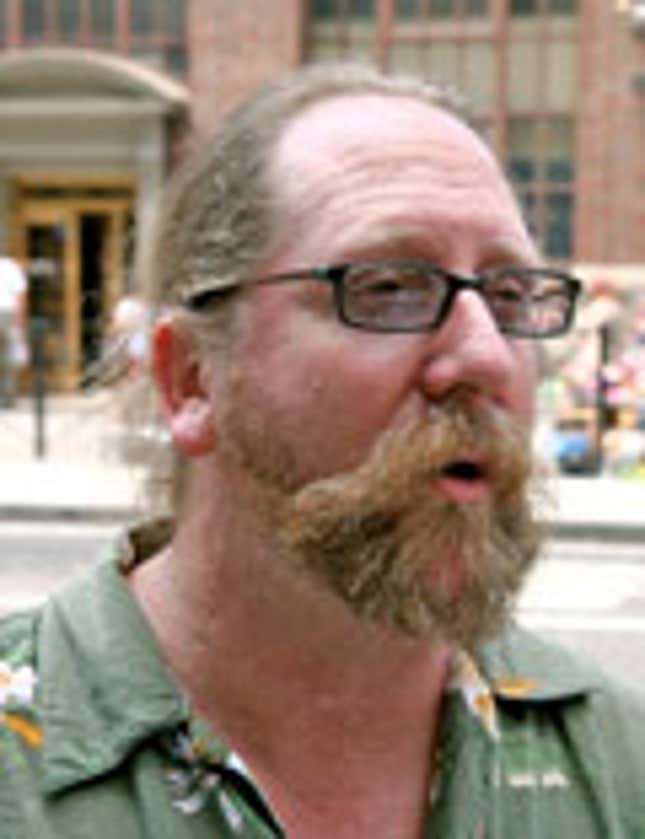 "Case closed," Musashi said. "Mass hysteria accounts for everything else."
The book has also sparked popular interest in a number of related theories. Retired police officer Joseph Czyz, who in 1991 was on the scene at Dealy Plaza for JFK-Fest, an assassination-reenactment weekend, claims Musashi and adherents to the single-massive-spike-in-blood-pressure theory have been led astray by carefully placed red herrings.
"A handful of chopsticks and take-out menus does not a credible theory make," said Czyz, who would only be interviewed on his Internet bulletin board for fear of reprisal. "Anyone looking closely enough can see that they were planted to distract us from Kennedy's deadly nut allergy."
Czyz points out that a Planters delivery truck was spotted cruising along Kennedy's parade route by several people, all of whom are now dead. And just two months before the assassination, Kennedy vetoed a bill that would have raised tariffs on cashew imports. "[The president] only had to be within 20 yards of a single open can of party mix to suffer fatal consequences," Czyz said. "Do you think it's mere coincidence that just 14 years later we had a peanut farmer in the White House?"
"In this case, the facts speak for themselves," Czyz added.
Still others, such as part-time music teacher and amateur ballistics specialist Luke Rossamer, refuse to rule out the possibility of lethal projectiles. According to Rossamer, bullet fragments that had lain dormant in Kennedy's head since World War II—when he was attacked by Navy frogmen who were bankrolled by mob boss Sam Giancana and disguised as a Japanese destroyer—were detonated by Ku Klux Klansmen on Nov. 22, 1963.
"Why they waited so long to use the top- secret explosive bullets, I have no idea," Rossamer admitted. "But there's still a lot we don't know about this case."
Although no government officials have offered comment on the new claims, other law enforcement and forensic personnel say the theories show some merit.
"It's true that no one has ever considered that JFK simply got caught in a deadly ninjitsu battle with Texas governor John Connally," said Secret Service agent Kellen Forslow, whose job is so sensitive that he is not even listed as being employed by the government agency. "And I really hope this leads to more people asking more questions and coming up with even more answers. America is still a democracy, after all, and one idea is just as good as another."