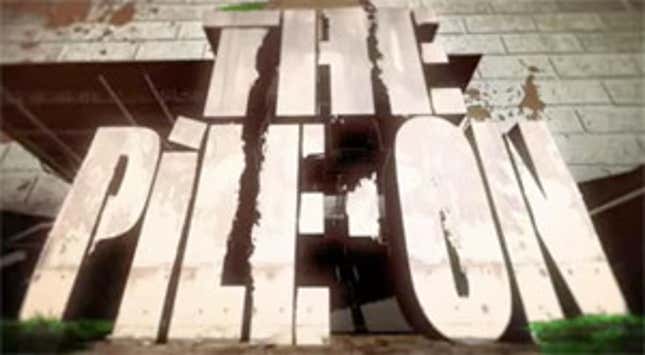 The SportsDome is starting to rev up, readying itself to bring you an overflowing plate of the latest sports information. Mark Shepard and Alex Reiser are going to make it happen and fill your brain full of sports knowledge until it hemorrhages and bleeds out.
Tune in to Onion SportsDome TONIGHT 1030/930c on Comedy Central.
Tonight's stories include:
- Lakers star Kobe Bryant is getting ready to unveil his most recent personality and the Dome has the scoop.
- Boxing fans across the country are watching a potentially historic match in Las Vegas, hoping to see over-the-hill tomato can Kent Sudder die in the ring tonight.
- One of OSN's top analysts is ready to get shouted down by ten loud, angry men in The Pile-On.