MADRID—While attending a European press junket Monday for his film Inglourious Basterds, director Quentin Tarantino announced that his next project, Jack Rabbit Slim, will go into production this fall, and will be an homage to his favorite director and screenwriter of all time: Quentin Tarantino.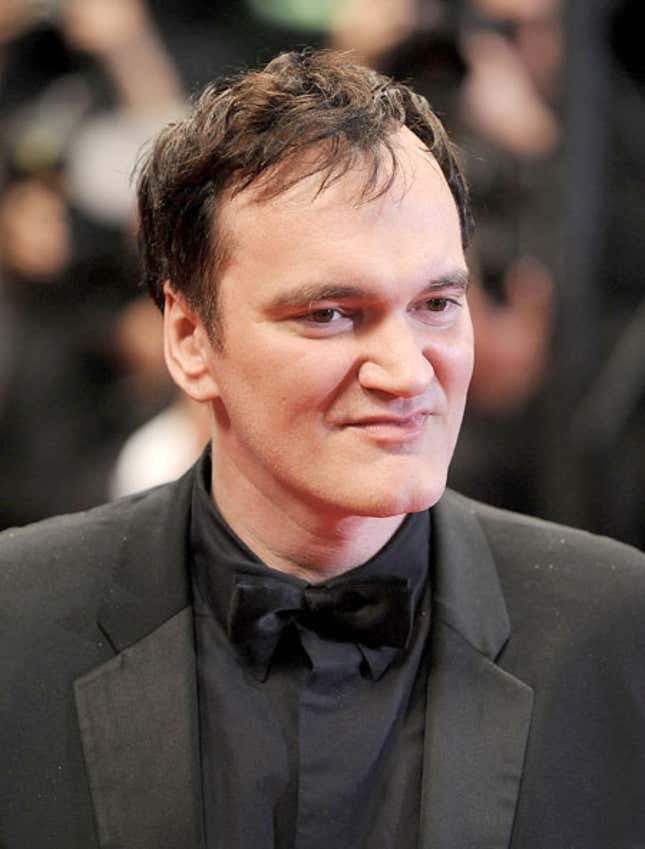 This Week's Most Viral News: September 29, 2023
"I've been a Tarantino fan for as long as I can remember," said Tarantino, who repeatedly referred to his hero as "The Master." "Reservoir Dogs, Pulp Fiction, Jackie Brown—those movies were basically my film school. I mean, the ability to take a genre or a subgenre, embrace it to its core, and then blow it up and make it your own is something that has to be admired."
"We're talking about the quintessential writer-director of our time," Tarantino added.
A self-described "Tarantino geek," Tarantino said Jack Rabbit Slim was conceived as a tribute to his idol, and is deeply influenced by Tarantino's blaxsploitation movies of the late 1990s, Tarantino's classic multi-volume kung fu pictures, and the grindhouse films of the late 2000s that Tarantino made famous.
Tarantino has already cast the once-popular actor Eric Roberts to play Slim, in a role director believes will resurrect Roberts' career.
The film will reportedly feature elements and techniques lifted directly from Tarantino's past works, including numerous point-of-view shots from car trunks, and references to Tarantino's favorite cult films, My Best Friend's Birthday and From Dusk Till Dawn.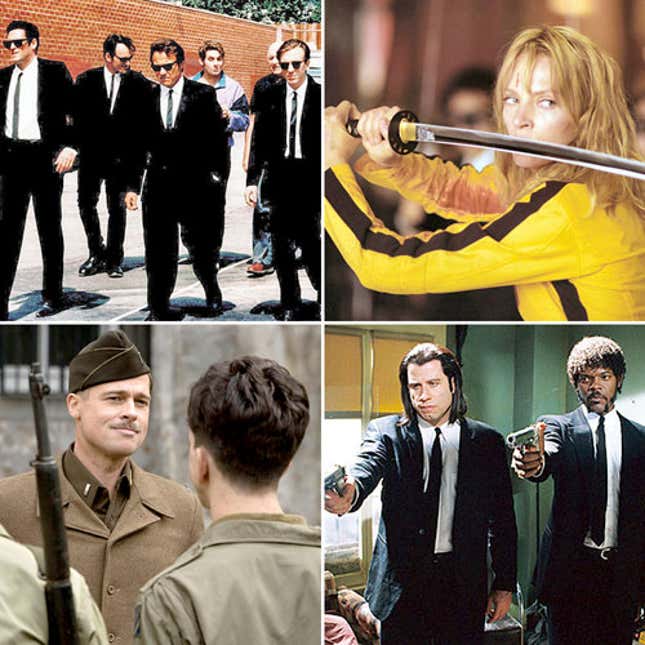 In one sequence Tarantino called "distinctly Tarantino-esque," Slim delivers an unexpectedly poetic monologue on cheeseburgers while dancing to an Ennio Morricone instrumental with a drug-addled Uma Thurman. And in the film's stunning climax, Slim remembers his training with a martial arts expert in China and then exacts revenge on the film's antagonists: a Nazi colonel, a Hollywood stuntman, and a Los Angeles syndicate of 88 yakuza warriors.
As an homage to Tarantino, Tarantino said he also plans to give the famed director a minor role in the film.
"If nothing else, I hope Jack Rabbit Slim makes moviegoers want to go back and explore the complete filmography of this great, great American artist," Tarantino said. "I really can't think of another living director who has made as large a contribution to the evolution of world cinema, and I feel it is my duty as a filmmaker to remind people of that."
Added Tarantino, "God, I love Quentin Tarantino."
The filmmaker, who became more and more excited when talking about the films of Quentin Tarantino, admitted that he has an autographed Reservoir Dogs poster signed by the director hanging in his living room. He also bragged about owning the syringe that John Travolta used to give Uma Thurman an adrenaline shot in Pulp Fiction.
"The actual one," Tarantino stressed.
Tarantino went on to say he was pleased to see that, almost 20 years into his career, director Quentin Tarantino was still going strong with his latest film, Inglourious Basterds, which Tarantino felt was one of the legendary filmmaker's "very best."
"If Jack Rabbit Slim is even a third as good as Basterds, I might just make a movie so good that Tarantino himself will give it a standing ovation," Tarantino said. "You know what, I bet he will."