The tragic accident involving the Chicago Blackhawks' overstuffed team U-Haul overturning on the highway has sent ripples throughout the league, as teams and players hear about the accident through the mail or using their league-issued pre-paid phone cards. Other teams have been sending in best wishes to the Blackhawks as they deal with the tragedy.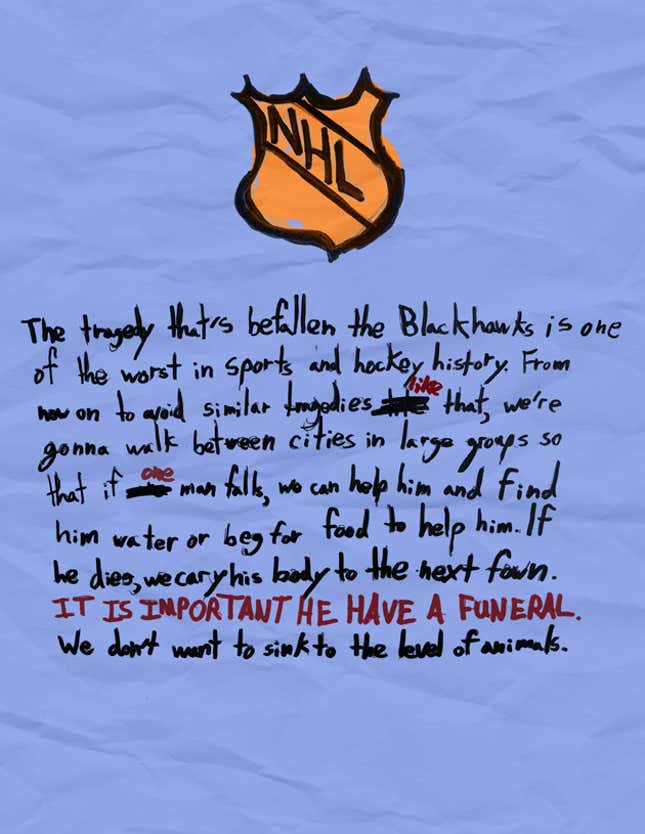 Edgelords Explain Why They Love Elon Musk
The Buffalo Sabres even cobbled together a quilt for the Blackhawks out of loose scraps of cloth and pieces of their sweaters.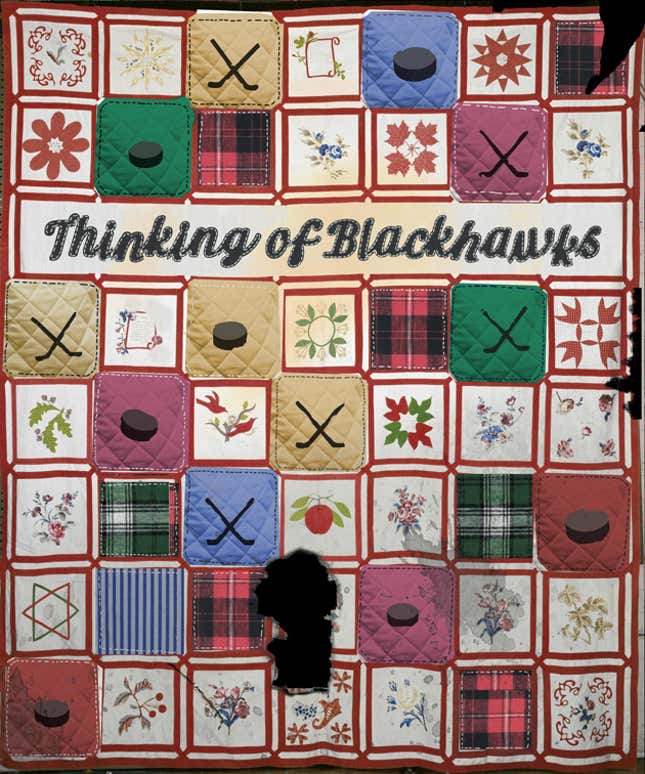 The NHL has acted swiftly in light of the accident, sending out this strongly-worded statement from the public library that serves as their base of operations. [the NHL statement]
Of course this isn't the first time the NHL has dealt with adversity. You can find a list of some of the NHL's past tragedies here.