YOUR SCHOOL—No one at your new college could give even two shits about the girlfriend you left back home, a special Onion investigation confirmed Monday.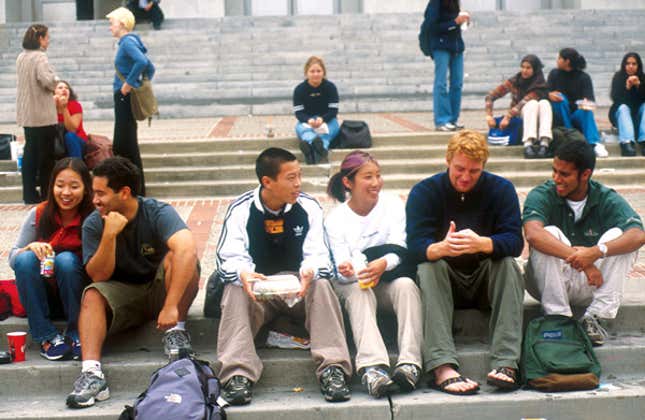 This Week's Most Viral News: September 29, 2023
"That guy [you] acts like he's the only person in history to be separated from his high school girlfriend after leaving for college," said your roommate, who, after examining a photo prominently displayed on your dorm-room desk, described your girlfriend as being "not even that hot." "I'm sorry, but some of us are trying to actually start the next chapter of our lives here in college, so forgive me if I am not exactly on the edge of my seat about the unfolding drama of somebody's high school love."
Since relocating to your new home in the dorms earlier this month, sources report, you have gone on and on about your 17-year-old girlfriend at every possible opportunity. Worse, you have done so without apparent regard for the fact that your utterly clichéd scenario could not be less interesting to your fellow students, most of whom have spent their time hooking up with each other instead of mooning over some boring high school chick they're probably never going to see again after the next few weeks.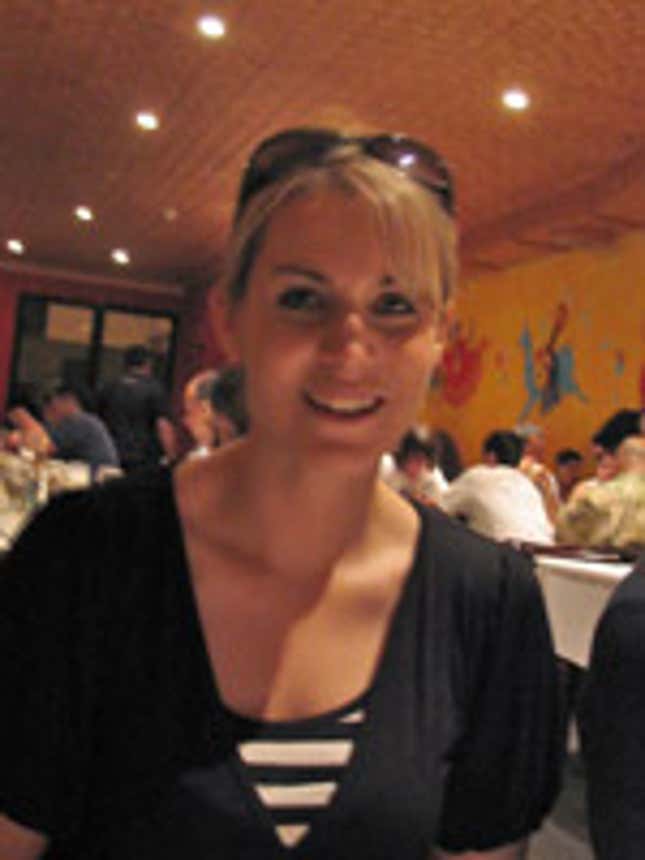 Students interviewed by The Onion confirmed no one cares that "this is the first time [you've] tried to make a serious go of a long-distance relationship," that "[your girlfriend] is totally worth it because she's the most special person [you've] ever known," or about any of the other things you keep going on about to anyone within earshot.
When asked to rate their interest level in your high school girlfriend, an overwhelming 93 percent of your fellow students responded "zero." Furthermore, when asked to list topics they would rather pay attention to than your girlfriend, they cited subjects ranging from dorm-safety procedures to cafeteria meal-card distribution policy to Earth Science 101.
According to the campus-wide survey, interest was similarly nonexistent in several other areas of your life, including the fact that you were the editor of your high school yearbook, that you really miss that one cool restaurant you used to hang out at in your hometown, and that some high school buddy of yours may be coming up for a visit in a few weeks if he can get his father to lend him his car.
Your girlfriend cemented her No.1 ranking as the least interesting subject on campus, however,  when you became highly emotional about her at a party last Saturday after having what eyewitnesses said was "only like, maybe two beers."
"[You] even told this one girl who obviously wasn't hitting on [you] that [you were] taken, and then proceeded to talk her ear off about how great [your] girlfriend is," said one of your floormates, who wished to remain anonymous for fear of being trapped in another dull conversation about your girlfriend. "What a [total pussy]."
Furthermore, dorm insiders claimed that everyone is glad you won't be able to make it to the big get-to-know-each-other floor outing at the Cheesecake Factory this Thursday night at 8 p.m., as that is your scheduled chat time with whatever-her-stupid-name is.
Your girlfriend could not be reached for comment, as she was busy French-kissing some high school dude as of press time.