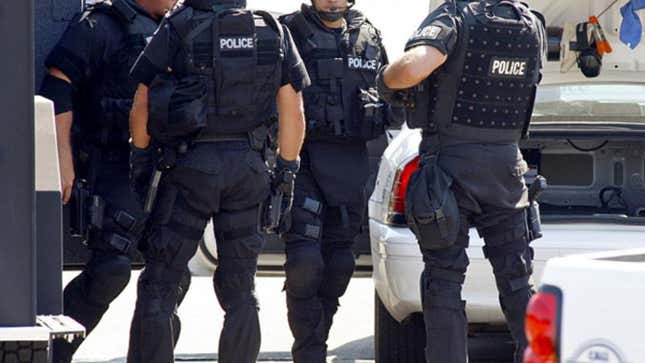 CHICAGO—A Chicago Police Department Special Weapons And Tactical unit was called to the scene of an ongoing hostage situation at Green Oaks Psychiatric Hospital at approximately 2:30 p.m. today, and as the standoff entered its fifth hour, the SWAT team was no closer to determining whose turn it was to sit in the ventilation duct with Sr. Cpl. Howard Simmons.
Study Finds LSD Highly Effective At Ruining Nephew's Baptism
"No way—I just had him on that meth-ring bust we did last week," said Officer Pat Toman, a surveillance specialist who finds Simmons' habit of taking his shoes off on long stakeouts particularly disgusting. "We had to sit in a cramped van listening to phone conversations for 12 hours. Every time the suspects would pick up the phone, he would go, 'Shh! We're on.' Every time! It's like, Howard, I wasn't even talking."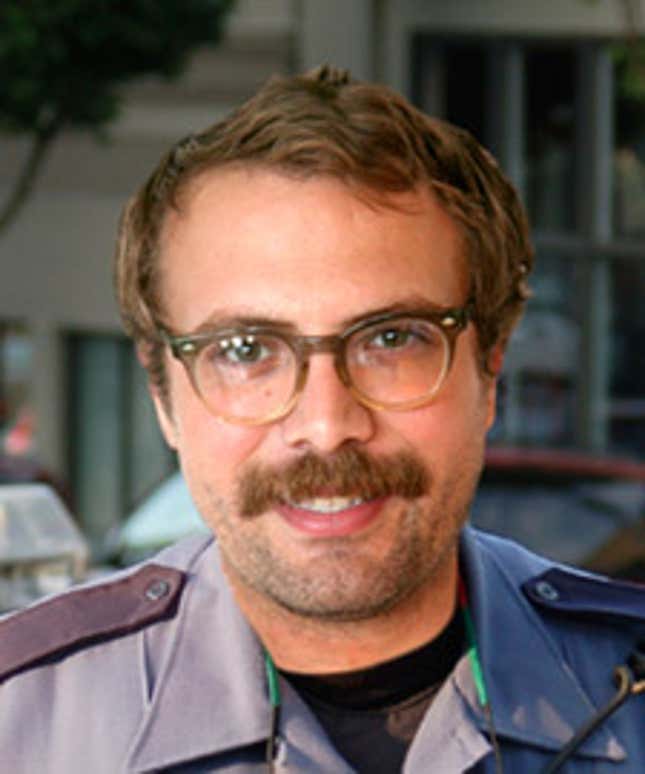 Before ordering his men into the facility's airway system, Sgt. Matt Lamarre briefed them on the building's layout and directed them to kill the suspect on sight. SWAT officers then began a tournament of rock- paper-scissors to determine who would follow Simmons, and his penchant for biting his fingernails and then flicking them at the wall, into the ventilation duct.
"In a multiple-hostage situation like this, my men have to be ready for anything," Lamarre said. "For example, Howard could make that clicking noise with his tongue when he's thinking, or he could tell that same corny joke about how he 'wonders if Domino's will deliver a large pepperoni with extra cheese up to this vent.' I got stuck on a rooftop with him a month ago, and with no prompting he acted out about 20 minutes of Napoleon Dynamite. And he wasn't even quoting the lines right."
"Don't get me wrong, he's a decent guy and all, and he's saved my life twice, but come on, Howard, shut up about all your boring hobbies for once," added Lamarre, who later volunteered himself for battering ram duty upon learning that Howard had recently taken a kite-building class. "He just goes on and on and on. Makes me want to shoot somebody."
Howard Simmons, a 19-year Chicago Police Department veteran and self-proclaimed "lethal gas specialist," has served on the elite tactical unit since 2003, during which time he has had dozens of anonymous complaints lodged against him by fellow officers for offenses ranging from the "smelly tea he drinks," to always needing to borrow a riot shield, to excessive humming of the Sanford And Son theme song during high-risk operations.
Over half of the complaints included a reference to Simmons' chosen code name, "Basilisk."
"Do you have any idea how difficult it is to whisper the word 'Basilisk' over a walkie- talkie?" read one complaint, filed last June. "And when he answers, he always says 'Mmmyeeees?' in this stupid voice. So annoying."
Despite receiving numerous verbal warnings about his attempts to start a "special SWAT team handshake," Howard Simmons still ranks highest in his division in both kill shots and speed of suspect apprehension. In one particularly impressive maneuver last month, Howard diffused a barricade situation within 20 minutes, arrested the criminals single-handedly, and much to the chagrin of the officer assigned to the mission with him, winked and said "Book 'em, Dan-O," just like he always does after successfully bringing down an international prostitution ring.
As of press time, Officer Simmons has reportedly entered Green Oaks Hospital's ventilation system alone. SWAT team officials said they could not divulge any specifics about his location to the public, as they did not provide him with a headset.