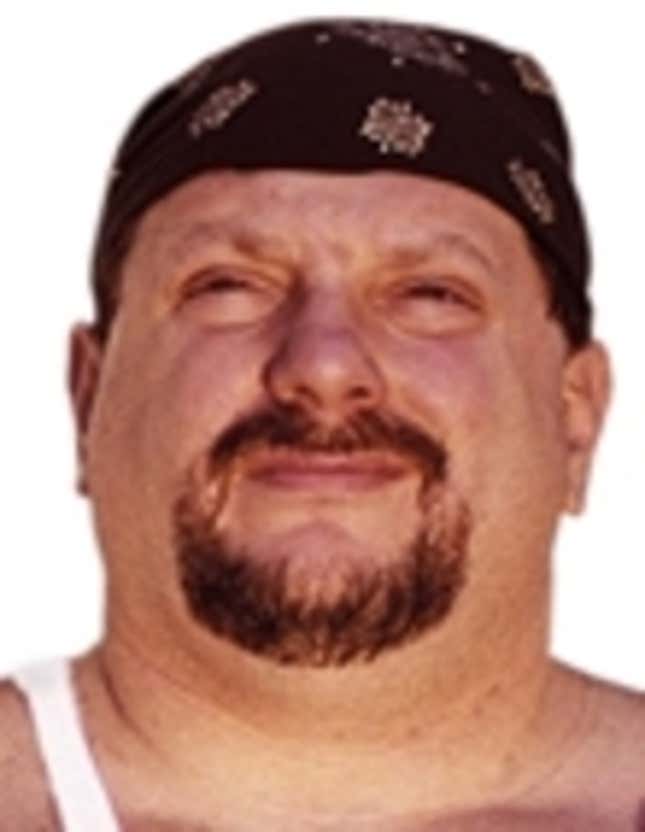 Why, hello there! Come and have a seat next to me on the sand and gaze out over the ocean at the beautiful sunset. Listen to the caw of the seagulls! Hear the lapping of the waves against the dock! Take your shoes off, if you like. What's that you say? I'm sitting on my bunk at the Pelican Bay Correctional Facility? I'm sorry, but inmate #454336 doesn't care to limit himself to sitting inside these four walls. You see, while I'm doing 60 years to life for stabbing three elderly women to death, I can go anywhere my imagination takes me!
Study Finds LSD Highly Effective At Ruining Nephew's Baptism
A maximum-security correctional facility drains all of the color and beauty from some inmates' lives, leaving them nothing but cold cement and gray steel. That's not the case for me! In the blink of my mind's eye, I can transport myself to a place where the grass is green and the air smells like fresh daisies. I may be behind bars, but no prison can hold me, as long as I have my creativity. It's easy! I can show you how!
When I'm lying in my bunk after lights-out, trying to escape the hum of hundreds of bodies in close proximity, I just shut my eyes and concentrate. I challenge myself to explore the farthest corners of my mind. I can eat my mom's delicious roast beef, or hang out with my friends in front of the White Hen Pantry, or befriend a little spotted stray dog by the stream behind my childhood home. Other prisoners toss and turn restlessly in their bunks, but my nights are long, magical journeys interrupted only by the occasional P.A. announcement or cell check.
Prison is designed to break a man's spirit and fill him with remorse for the horrible crimes he committed. But whoever designed the modern correctional facility failed to take a prisoner's capacity to daydream into account. When I'm in the mess line, waiting to get my daily slop, I like to pretend that I'm waiting to get into a Jean-Claude Van Damme movie. When I have to edge past a group of screws giving some poor sap a beat-down, I pretend that I'm running in an open field, my stray-dog friend nipping at my heels. Sure, prison is rough. But with a little creativity, I don't have a hard time doing hard time.
Here on the inside, I don't have a crew. My imagination is my best friend. A lot of guys pass the time lifting weights, playing dominoes, or sharing the mash Shanta makes in his cell. I don't need any of that. I just hop a train to fantasyland. I'm glad most of the prisoners steer clear of me. It leaves me with more time to brainstorm exciting new adventures. I can take a trip to any corner of the globe. I can go to the jungles of Africa, or I can build myself an igloo in the North Pole. I can even travel back in time to that sunny summer day at the stream, when I drowned the stray dog for barking too much.
I'm not very sociable. Anyway, nobody in prison respects a guy who raped and murdered three helpless old women. If my imagination didn't allow me to endlessly revisit those crimes, I think I would go crazy in here. But luckily, in my brain, I burn that bloody flannel shirt so the police can't trace my crimes back to me. It's thoughts like these that get me through the rough spots.
It saddens me the way the other prisoners use their imaginations. They only seem to want to fantasize about having sex. But I use my imagination for all sorts of things. For me, the only rule is that there are no rules! Where will I go today? Who will I meet? Where will I end up? Well, more often than not, I imagine that I've stumbled on a building filled with elderly women, ones who don't lock their doors. The phone lines are down, due to some sort of massive, city-wide disturbance, and I find, resting in the street, a hunting knife. It's just lying there on the sidewalk, and there's some rope hanging on the door handle, the door handle to the building, the building which is filled with elderly women. The women's screams are useless, because the police are nowhere to be found.
Sometimes, 60 years seems like an awfully long time, but I'm not worried. Thanks to my imagination, I can blot out all the horrors of life on the inside. In fact, if you're done talking to me, I'll be free in a matter of seconds.